Bizarre and Fantastic artworks at Japan Media Arts Festival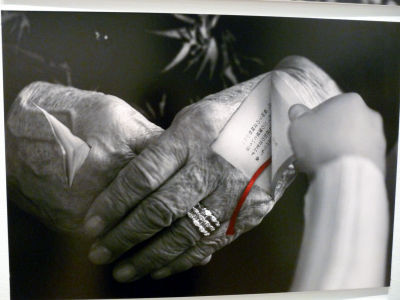 (This article was originally posted in Japanese at 21:30 Feb. 05, 2009)

The 12th Japan Media Arts Festival opened on February 4th at The National Art Center, Tokyo. Works of art, animations, films, games, web works, manga and others selected from among 2,146 entries from 44 nations and regions are exhibited until Sunday, February 15th.

Read on for a sneak preview of the exhibition, with videos and pics.
The National Art Center, Tokyo is accesable by subway from Nogizaka Station (Chiyoda Line) and Roppongi Station(Hibiya Line, Oedo Line). You can get there directly from Exit 6 of Chiyoda Line Nogizaka Station, which would be handy on a cold and rainy day. There were posters of the exhibition on the wall of the station.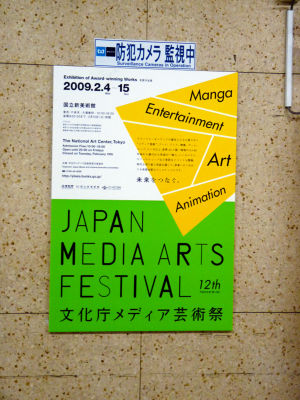 This is the architecture of The National Art Center, designed by Kisho Kurokawa.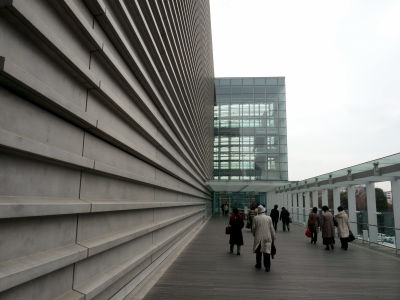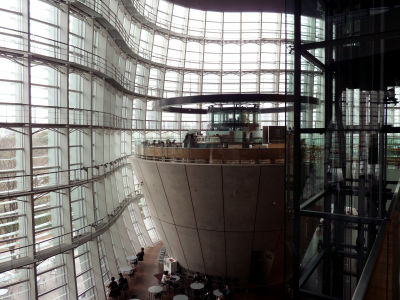 Admission Free. Museum hours is 10:00 to 18:00 (Friday 10:00-20:00) and closed on Tuesdays.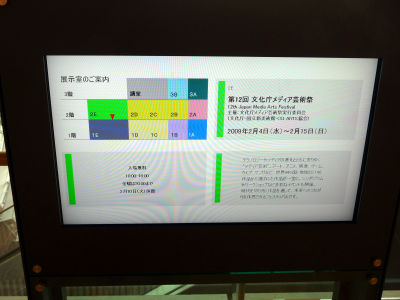 The exhibition is devided in to four parts, "Art" "Animation" "Manga" and "Entertainment" divisions. The section near the entrance is Art division, with visual arts to enjoy by your eyes and participatory artworks you can touch and experience.

"Tape Trace Dow -MaijouOutarou no maki(The art of Type Tracing -Otaro Maijo edition)" by Takumi Endo, Dominique Chen and Otaro Maijo. They made a software to trace the process of novelist Otaro Maijo writing Maijo Shosetsu Konafubuki and replayed it on a no-manned keyboard.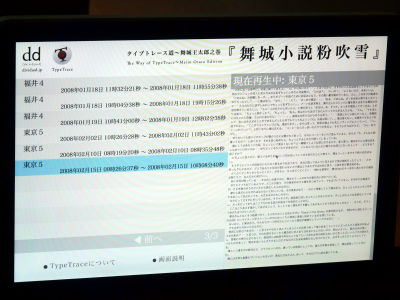 Sentence after sentence appear in front of the unattended keyboard.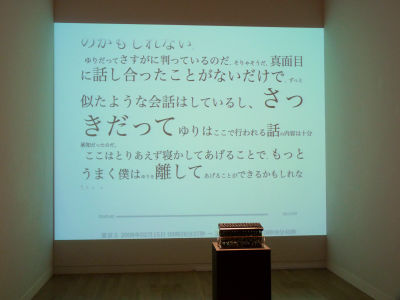 Clickety-clack of the keyboard make you imagine the process of creation, the writer's block and all.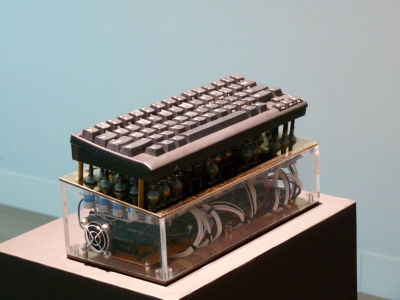 "mekureru (turnable)" by Shunnichi Sato. Turn the pages on people's hand just like Rohan Kishibe's "stand" power in Jojo's Bizarre Adventure....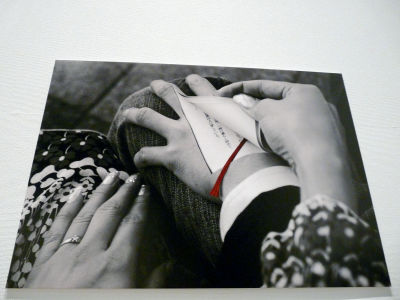 Written there is her bitter memories of wars.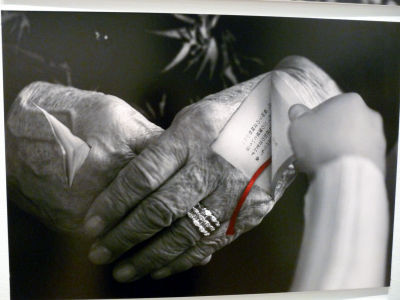 Explicit than a dying message.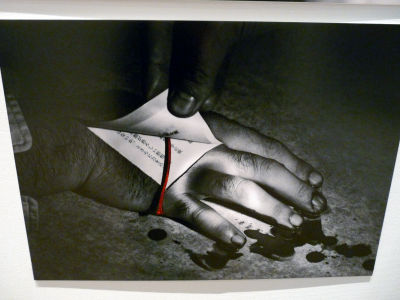 "Junishi/TWELVE ANIMALS" by Kentaro Nagai. World atlas in the shape of twelve animals representing each year in Eto (Chinese zodiac).

Ne (Rat)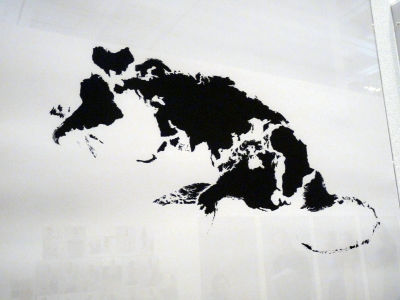 Ushi (Ox)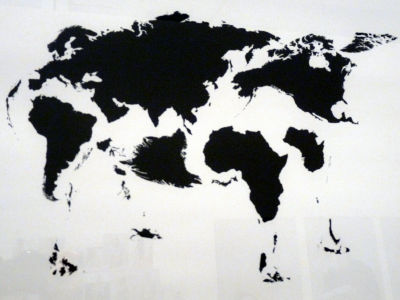 Tora (Tiger)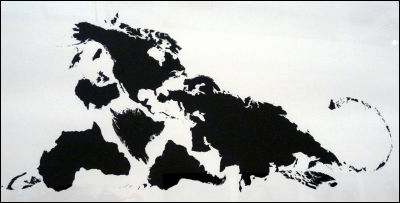 Wu (Rabbit)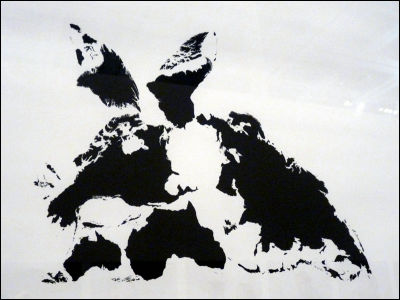 Tatsu (Dragon)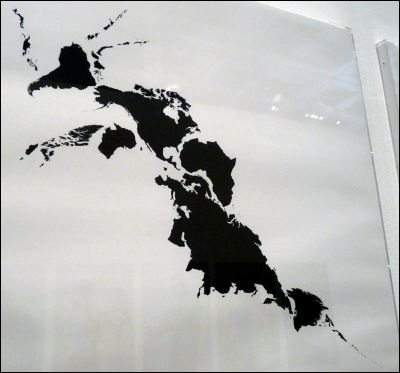 Mi (Snake)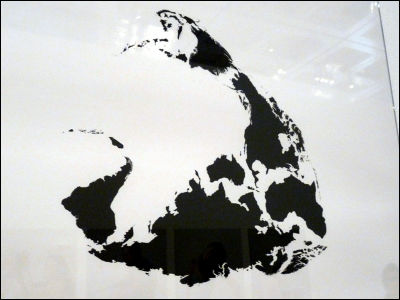 Uma (Horse)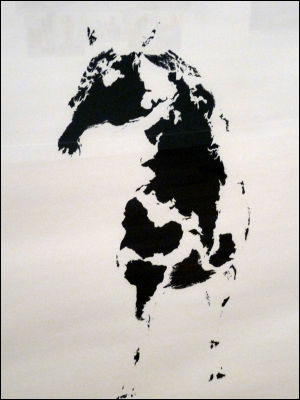 Hitsuji (Sheep)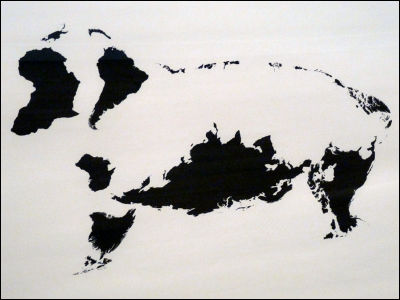 Saru (Monkey)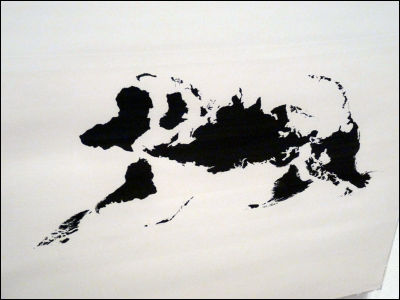 Tori (Rooster)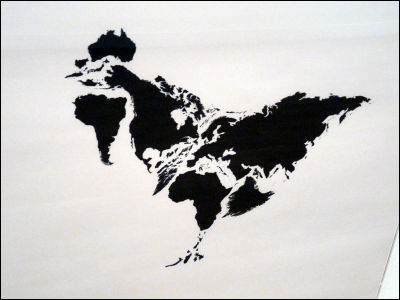 Inu (Dog)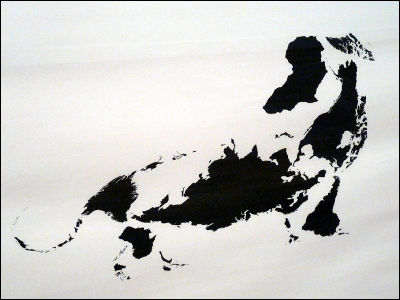 Ih (Boar)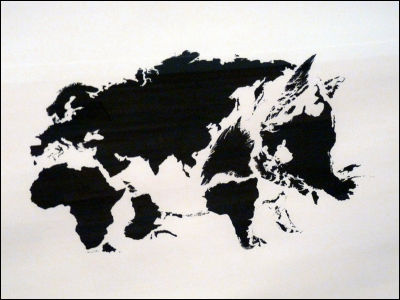 "tokyo lady" by Naonori Yago. A bitingly sarcastic approach to women's physical qualities appraised by sexists.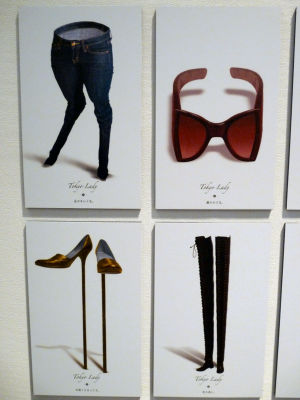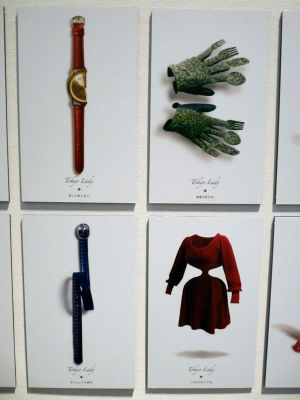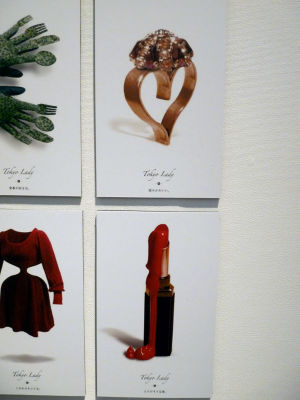 "Jikanmo, Kyorimo, Kuukanmo (Time, Distance and Space)" by Shuji Kakinuma. Same people disembarking the same airplane in different places, different time.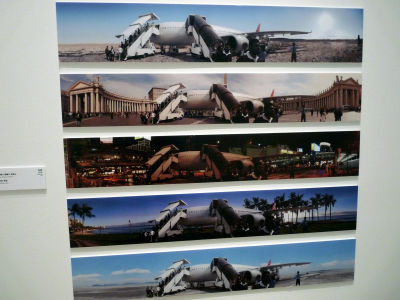 In the middle of some wasteland.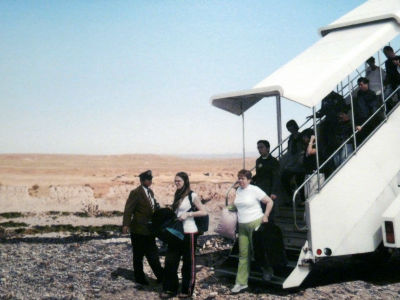 A plaza somewhere.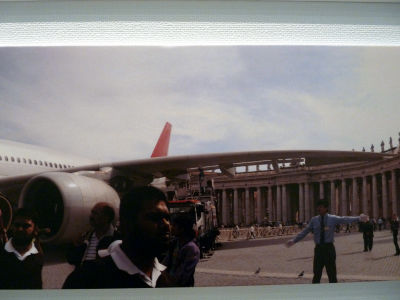 Tokyo.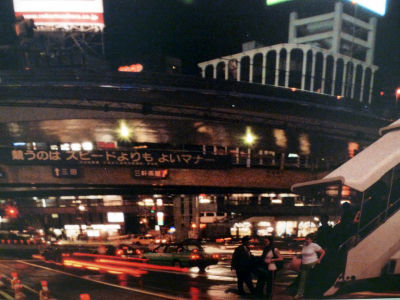 "Oasis II" by Yunsil HEO and Hyunwoo BANG. Gently wipe the sand and you can see tiny creatures swimming.


Watch the video.


"Flow 5.0" by Daan ROOSEGAARDE. Fans reacts to the movements of passersby.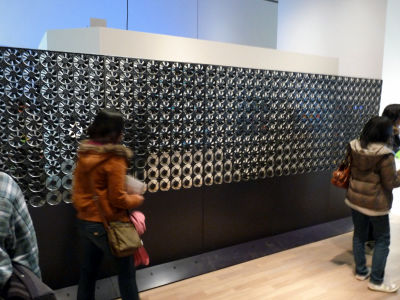 Related posts:
Amazing! Massive papercraft LEGO blocks you can actually play with - GIGAZINE

The high quality wallpaper of the design such as "JOJO" and "DEATH NOTE" - GIGAZINE