Geekiest Refreshment ever! "Comic Green Tea" on sale Exclusively at Tokyo Big Sight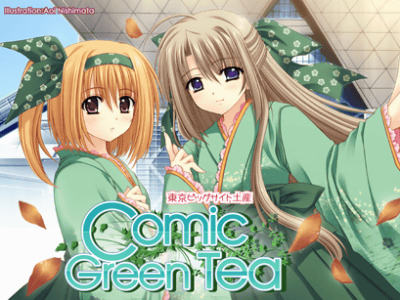 Illustrator Aoi Nishimata did it again! After doing Shochu(Japanese Spirits) bottle, rice sacks and a retort curry package, now she illustrated for a new bottled green tea sold exclusively at Tokyo Big Sight, the gigantic convention hall where the world's biggest comic con Comiket is held.
(Japanese)miety's LifeDiva | Aoi Nishimata Official Blog

The PET-bottled green tea "Comic Green Tea" was released on Dec 25, 2008, just before "Comicket 75",in addition to the ongoing bottled water "Comic Water" series. All the assembled otakus must have savored the refreshment in the mosh pit crowd.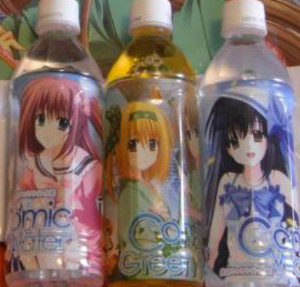 The tea and water are sold in vending machines at Tokyo Big Sight for 150 yen (about 1.6 dollars), and will be available through the year, not only in the Comicket seasons. If you happen to attend a convention at Tokyo Big Sight, it might be a perfect souvenir for your friends and colleagues.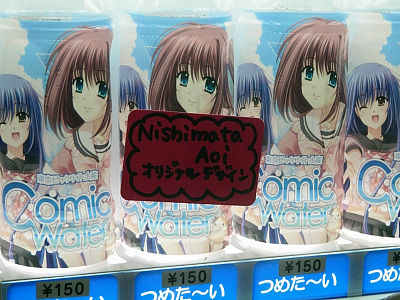 This is the illustrated label for "Comic Green Tea". Two girls wearing green kimonos in front of Tokyo Big Sight.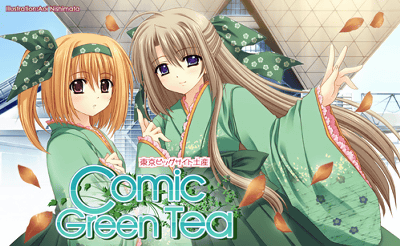 Illustrations for "Comic Water".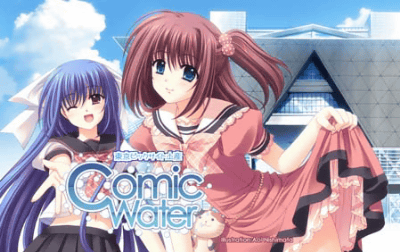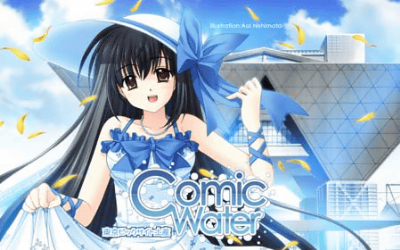 Aoi Nishimata is a visual novel character designer and illustrator famous for her dojin works, also known as a cosplayer.

(Japanese)LOVESAVER -Aoi Nishimata official website

Hay fever coming! This is another recent work of Aoi Nishimata, a poster advertising pollen allergy test. It would adorn the walls of clinics and pharmacies from January to June.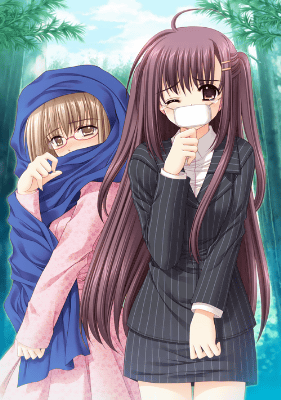 Related Posts:
A drinking review of Megaman's wonder drug "E-can" - GIGAZINE

Fanta's New Flavour "Fanta World California Grapefruit" - GIGAZINE
in Note, Posted by darkhorse_log