Amazing! Massive papercraft LEGO blocks you can actually play with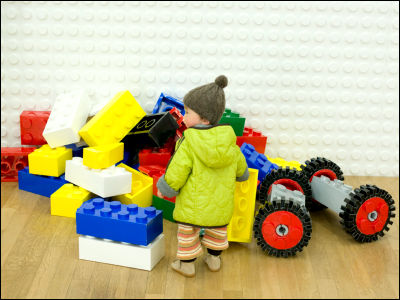 (This article was originally posted in Japanese at 22:09 Jan. 28 2009)

Another massive LEGO creation? Sure, we've seen it all before, life-sized LEGO automobiles, huge LEGO airplanes, enormous LEGO Nimitz-class Aircraft Carrier and even a whole Kennedy Space Center made of LEGO, but those were all massive structures made of ordinary-sized LEGO pieces.

This time, a Japanese grad student made some super-accurate enlarged models of LEGO blocks (x10 Scale) that could be sticked and pulled and built and played with, just like the real ones.

Read on for details and more pics.
(Japanese)PAPERCRAFTED BRICKS - Katooonline

Takafumi Kato, a painting major at grad school of Musashino Art University, made these papercraft for his Master's degree project.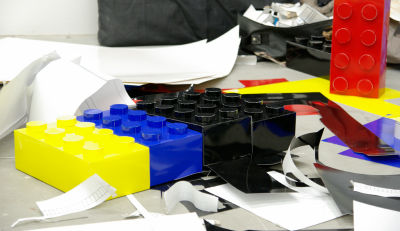 With the aid of "Pepakura Designer(Papercraft Desingner)" software and cutting machine "CraftROBO Pro", the production took him two months in the whole.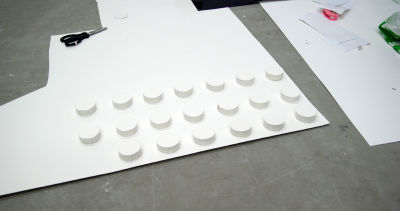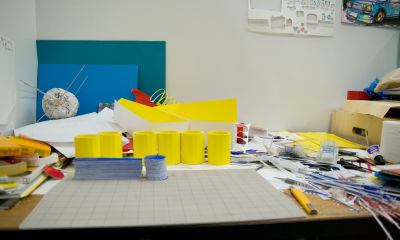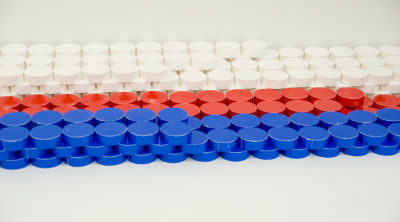 Real LEGO looks so tiny beside the model.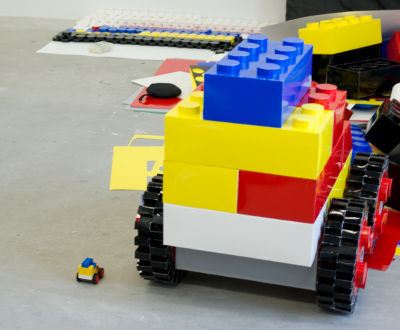 The stickable wall is 3.7 meter high (about 12 ft.), 8.6m (28ft.) wide.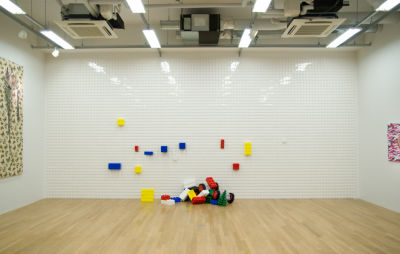 These Pictures were taken at the Degree Show of the grad school, January 23 to 26.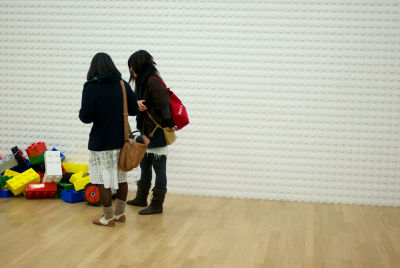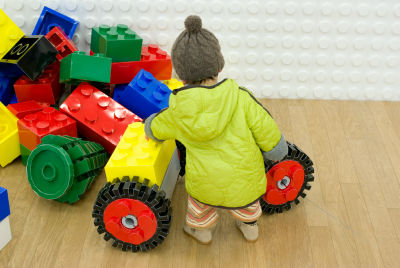 These pics look like stills out of "Honey, I Shrunk the Kids" or something.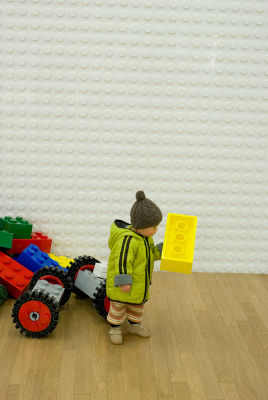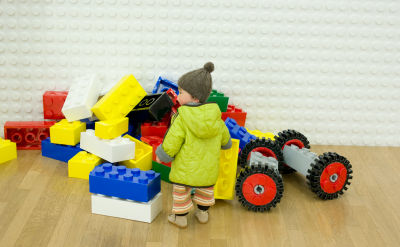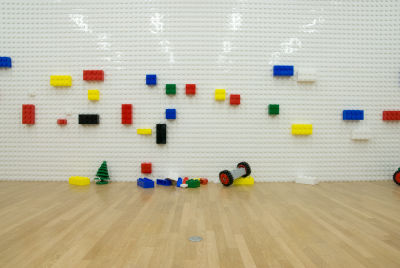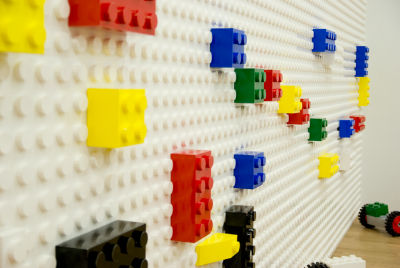 A subset version of the project will be exhibited at the school's 80th anniversary special exhibition "Monogataru (Storytelling)", held on Februrary 21 through 26 at Tokyo Metropolitan Art Museum.

You can see more pics on Flickr from the link below.

LEGO PAPERCRAFT - a set on Flickr

Related Posts:
in Note, Posted by darkhorse_log