World's Sweetest iPhone Cover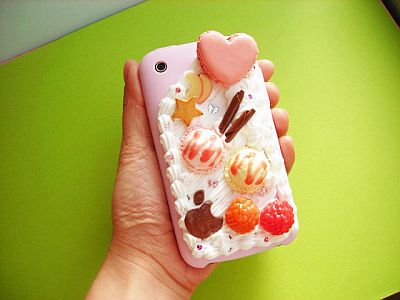 (This article was originally posted in Japanese at 19:06 Jan. 22, 2009.)

Careful! Don't bite. This mouth-watering cake is actually an iPhone covered in handcrafted food replica.

Read on for more pics and details.
(Japanese)Motsura's Blog -The World's Sweetest iPhone Case

Plastic replica food is one of unique custom in Japan, originated in 19th century by restraunts presenting new Western menu, to advertise and clue in patrons who had no idea what they were ordering. Each replicas are handcrafted to perfection. They are not mere rubbery copies of grapes or bananas, as one might find in the West, but rather stunning imitations of cookery at its finest.

Nowadays, handcrafting food replicas, especially miniature cakes and desserts became one of the favoured hobbies among some young Japanese women who became dexterous creating nail arts.

Here's one of the latest masterpiece, the sweetest iPhone cover in the world. Unfortunately it's not a commercial product, handcrafted by a friend of the blogger.

Looks like just another iPhone covered in ordinary silicone skin from the front.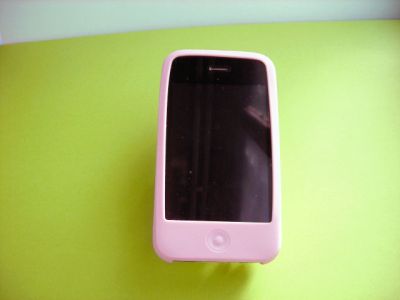 Decorated with whipped cream, berries, star-shaped cookie, heart-shaped macaron, ice cream and sliced apple. So realistic, one might hesitate before grabbing it.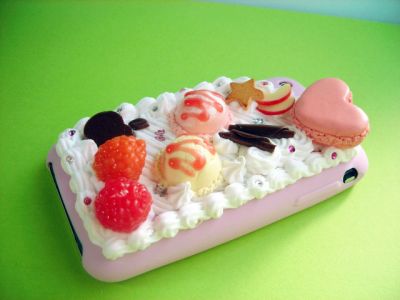 Artfully finished, complete with chocolate Apple logo.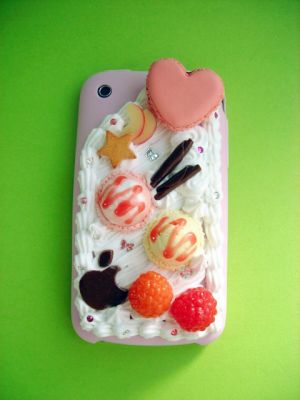 Shame you can't eat this...I'm getting hungry!

Related Posts:
Apple fanatic cultivated real apples with Apple logo - GIGAZINE