Sony's simplified IC audio player used in university entrance test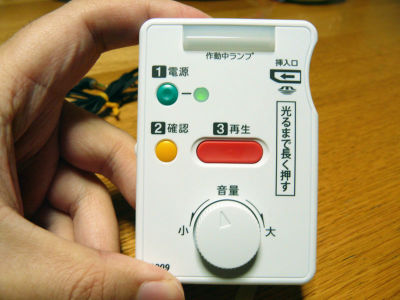 (This article was originally posted in Japanese at 21:36 Jan. 17, 2009.)

Usually in Japan, there are two stages in entrance exam of public 4-year universities and colleges. The first one is the "center test", provided by National Center for University Entrance Examinations and the second is the exam which every schools provides their own.

From 2006, to measure the English communication ability of candidates more accurately, National Center adopted the listening test in addition to ordinary writing test. Problem is the equality of the condition of taking the test. Each examination places has different audio equipment and some of them are too poor to use.

To solve the problem, the National center decided to hand out a IC audio player for each candidates. Though a few malfunction is reported, this unique solution seems to work fine.

Read on for detail photos.

The device. Provided in a plastic bag.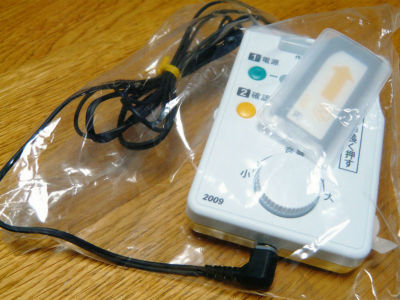 Quite rare Memory stick "ROM". With encrypted binary file.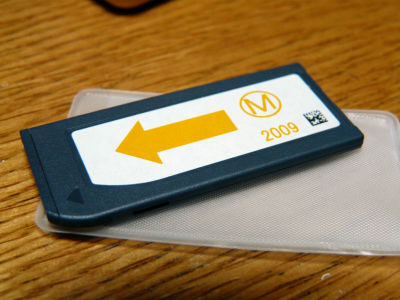 Made in Japan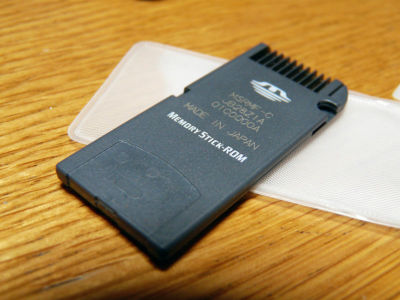 To power up, pull out this battery insulation sheet.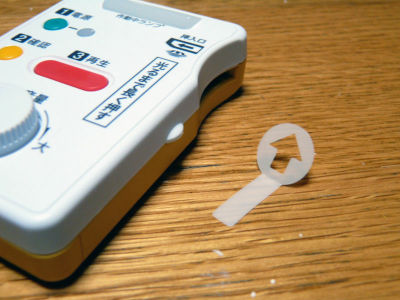 Simple interface. Instruction provided here.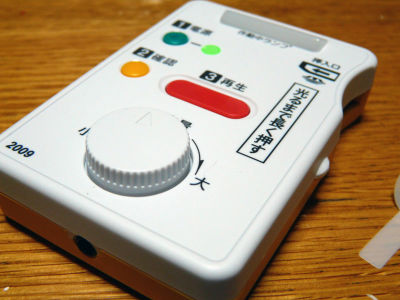 Back.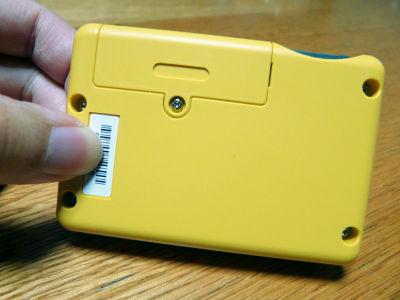 Power LED.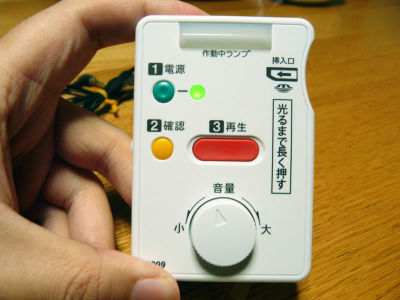 A Memory Stick slot.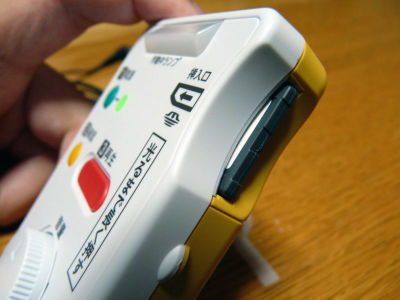 Earphone plug.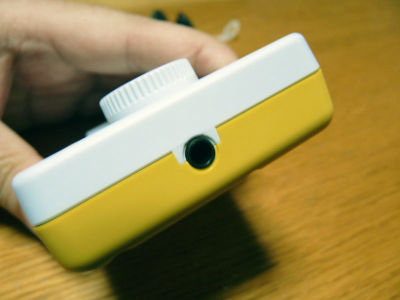 The earphone attached to the device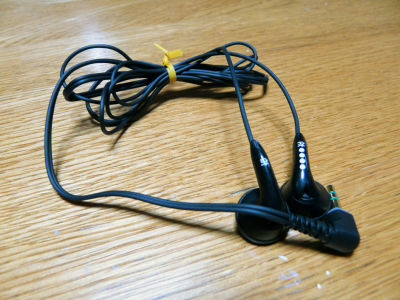 The sound is clearer than it was thought to be.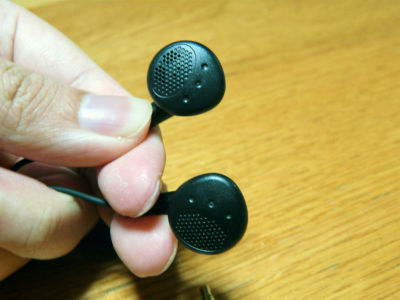 Indicator lamp showing that it's active.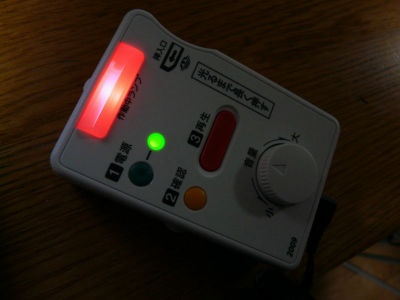 Related Post:
A new adapter will enable you to use 16GB Memory Stick Pro Duo. - GIGAZINE

"CARNIVAL COLORS" -SONY's New Candy Colored PSP-3000 - GIGAZINE