Alarm clock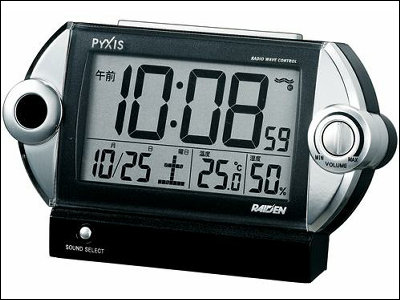 As the morning temperature drops day by day, it's getting harder and harder to get out of our cosy bed, tending to snuggle until the last second and sometimes dozing off again. But there are some crucial occasions we have to get up to no matter what. Flights we can't miss, meetings we can't be late, girlfriends we have to make up with.

This new extremely loud and incredibly LOUD alarm clock might be the ultimate solution for your oversleeping habit.

(Japanese)RAIDEN

Japan's leading clock manufacturer SEIKO is introducing a new digital electric wave clock to its "RAIDEN"series alarm clocks, popular for its thundering volume.

The new alarm clock has six kind of digital beep sounds to choose from, and the maximum sound level is about 100 dB, as loud as a chain saw or firecracker.

The sound comes out of the speaker on the left, and it has a volume adjustment wheel on the right side of the front panel, added by requests from users of the past "RAIDEN" series alarm clocks. The LCD display shows temperature and humidity in addition to date and time, and also alerts you when battery gets low.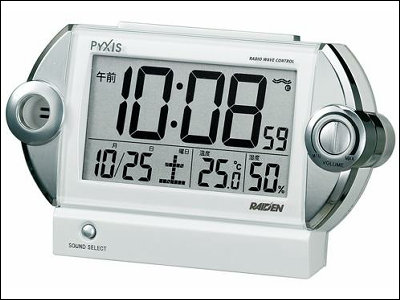 Comes in two colours, metallic black and pearly white, and would be on sale in late November, 2008, with a proposed retail price of 5250 yen (about 55 dollars) including tax.

Related Articles:

This article was originally posted in Japanese at 13:12 Nov 14, 2008.