Adorable Speaking Stuffed Toy of Softbank Mobile's "Oto-san" Dog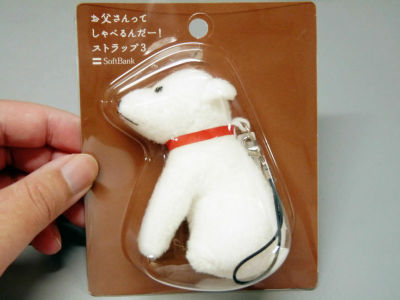 (This article was originally posted in Japanese at 11:24 Oct. 15, 2008)

"Oto-santte Shaberunda!(I didn't know dad can speak!) Strap" is a cuddly dog shaped cellphone accessory given away to new customers of SoftBank Mobile. The dog is "Oto-san(Father)" from Softbank's award-winning commercials "White Family" series. The toy is about three inch tall and it speaks (shout, more like) when you squeeze its body. Here's our review.

Pics and video after the cut!
The "White Family" series follows the comings and goings of absurdly happy Shirato household: Aya Shirato(Aya Ueto), Mom(Kanako Higuchi), Oni-chan(big brother, played by Dante Carver) and Oto-san(dog). Despite being a dog, Oto-san is looked up to and he always has the last say on everything.

Comes in a package like this.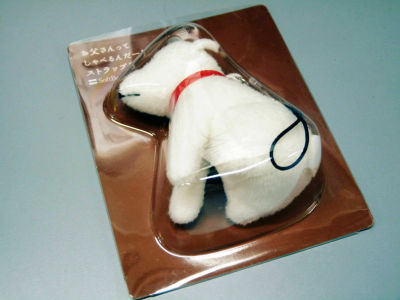 He'll speak five lines randomly.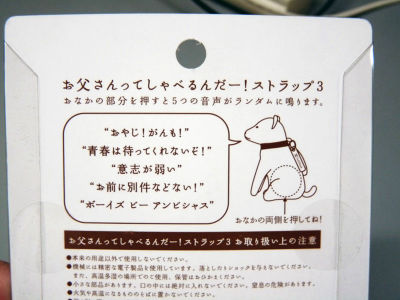 Not for sale, made in China.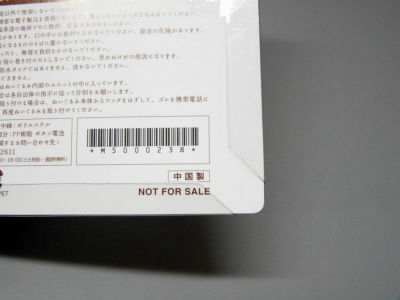 Oto-san is a Hokkaido dog.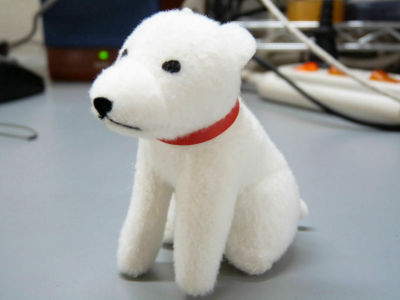 Making his puppy dog eyes.


Side.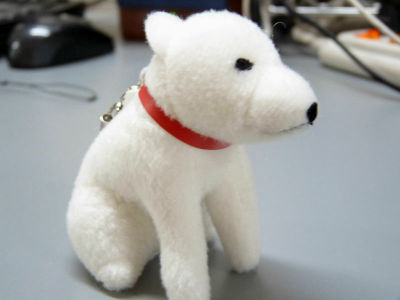 Rear.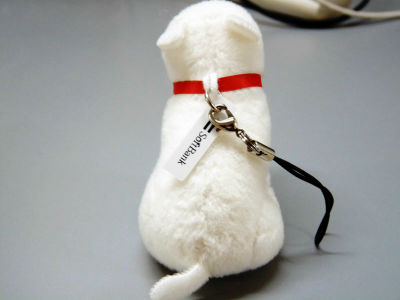 The strap is made to look like his leash.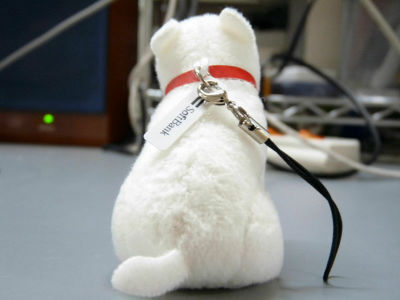 Wouldn't you just love to pat him?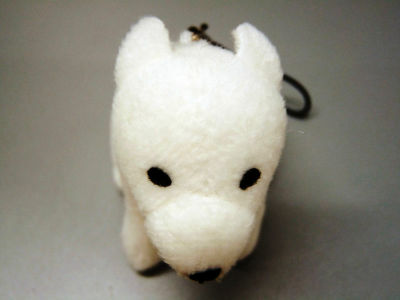 Showing his belly.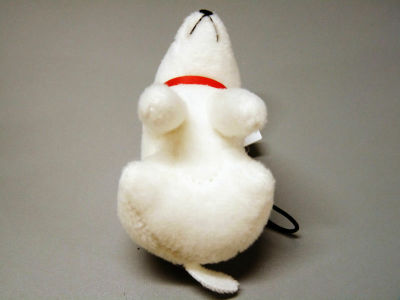 Looks like a puppy, but he has a surprisingly deep voice. Watch this video.


What's he saying? The five lines are:
1. "Oyaji! Gunmo! (Old man! Ganmo!)" from this commercial. Ganmodoki is fried tofu fritter, popular ingredient of oden.

2. "Seishun wa Matte Kurenai zo!" from the end of this commercial where the girls call out "Matte!(Wait!)" and coach(dog) says "The time of your life won't wait!"

3. "Omae ni Bekken nado Nai! (You don't have any other business!)" from this commercial, Oto-san's retort to the guy's excuse "Chotto Bekken de Denwa shitete...(I was on the phone for other business)".

4. "Ishi ga Yowai!(Don't you have a backbone!)" from this commercial.

5. "Boys be ambitious!"(which doesn't sound like it at all) from this commercial.

Related Posts:
The Roaring "Pon De Lion" Plushie Giveaway by Donuts Shop Franchise - GIGAZINE

SEGA's Cuddlesome Cat Robot "Yume Neko Venus" - GIGAZINE

Most Adorable Desktop Speaker to make Puppy Dog Eyes at you - GIGAZINE