Affordable new adapter "CR-3100" can expand record capacity of PSP to 32GB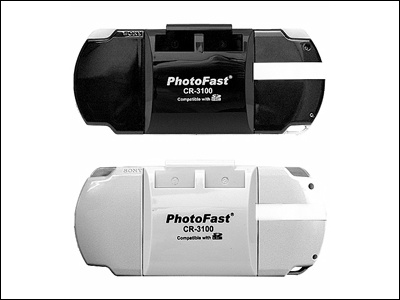 A new adapter "CR-3100" is introduced to the market, which could expand the record capacity of PSP by 32GB at a very low price.

This may be good news for heavy users who want to keep every contents and enjoy them thoroughly on PSP.

Read on for details.
(Japanese) PhotoFast Japan CR-3100

According to this page, PhotoFast is releasing "CR-3100", a new adapter to use two SDHC cards as recording media for PSP-2000.

"CR-3100" achieves maximum 32GB record capacity by coping with SDHC cards up to 16 MB. Combining two different sized SDHC cards is also possible.

Capable of maximum 10MB/s reading and writing speed (depends on the type of SDHC cards) and large amount of data can be transferred smoothly. Comes in two colours (black and white) to match your PSP, with suggested retail price of 3980 yen (about 37.7 dollars).

The only fault might be that it must be fixed on the back of PSP, making it a little awkward to reach the UMD drive.

Related Posts:

This article was originally posted in Japanese at 00:00 Sep 14, 2008.