Picnic with spooks at Kitaro-Chaya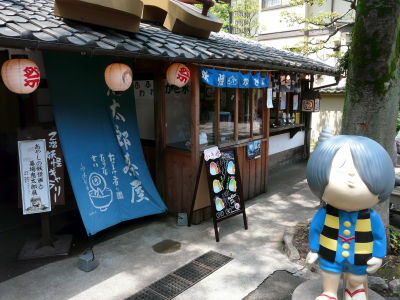 (This article was originally posted in Japanese at 17:30 Jul. 04, 2009.)

Manga artist Shigeru Mizuki, known as the author of "Gegege no Kitaro (Spooky Kitaro)", has been living in Chofu city for more than forty years.

There's a somewhat spooky Japanese tearoom called Kitaro-Chaya in this town. Ghastly apparitions are said to be seen. Let's check it out.
(Japanese)Kitaro-chaya @Jindaiji, Chofu city, Tokyo

To get to Jindaiji where the tearoom is located, you must take the KEIO bus (destination:Jindaiji) from Chofu sta. or Tsutsujigaoka Sta.

Waiting for the bus at Chofu station, we encountered Kitaro and his clan.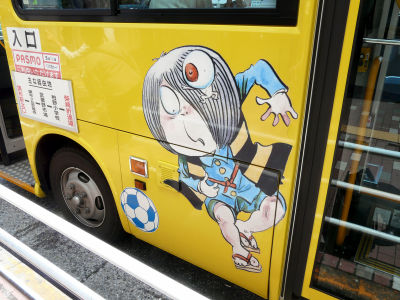 Watch out, this bus doesn't go to Jindaiji.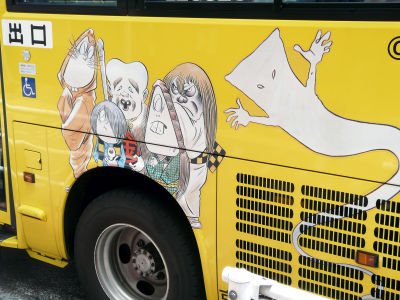 Kitaro supports FC Tokyo!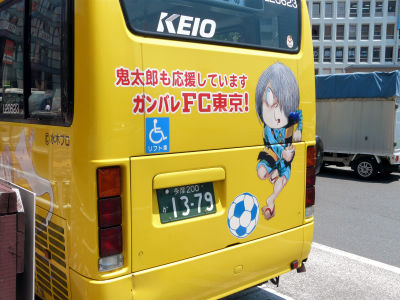 You can see this flag from Jindaiji bus stop.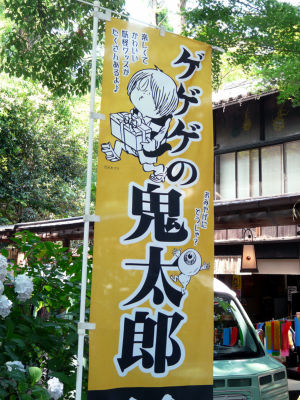 Very Japanesque.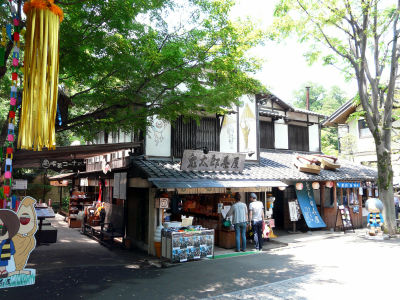 Take picture here.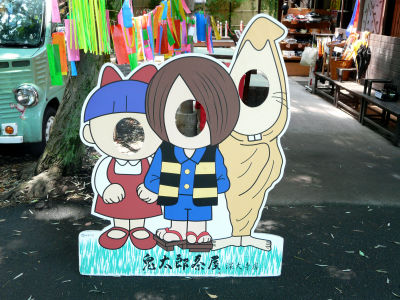 Goblin like creature on the roof.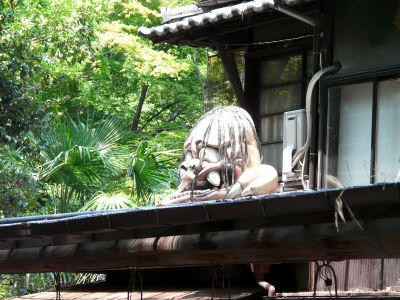 Yokai-car(spookmobile). Medama-oyaji(Old man Eyeball)'s eyes will shine.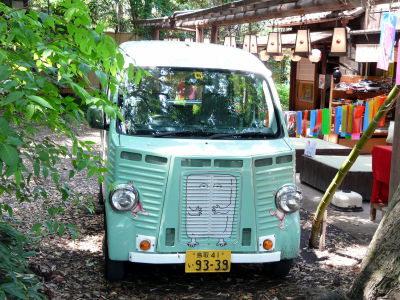 Kitaro and his friends painted on the side.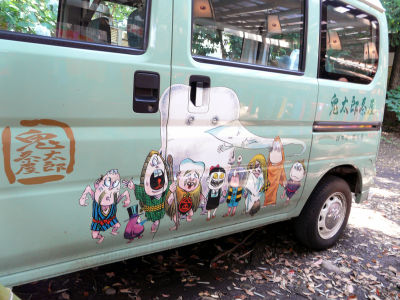 Eye ball lanterns.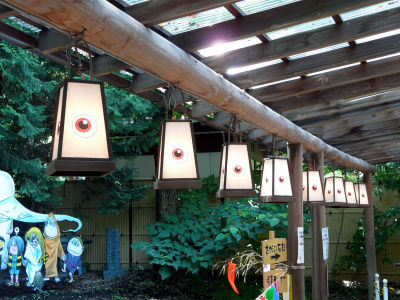 Medama-oyaji, Kitaro, Nezumi-otoko(Rat Man) on the wall.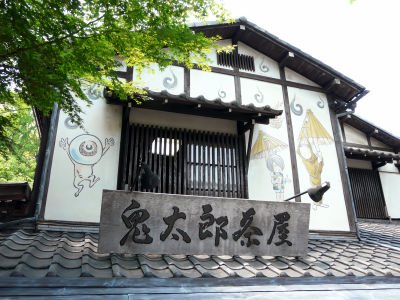 Kitaro greets you in the storefront.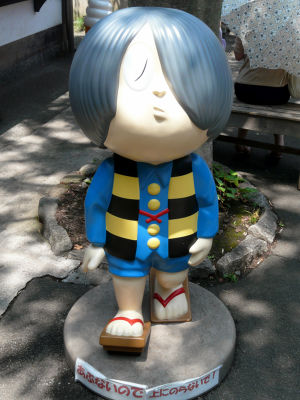 Flip-flops for a giant.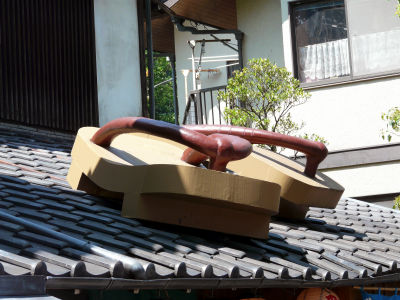 Shaved ice with flavoured syrup.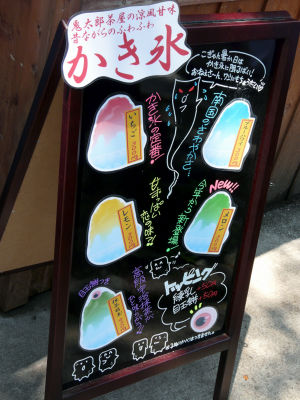 Souvenir shop.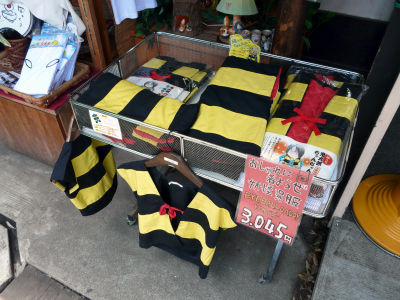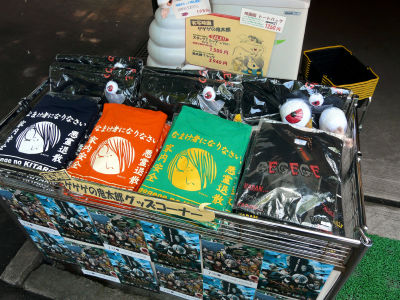 Now a major motion picture.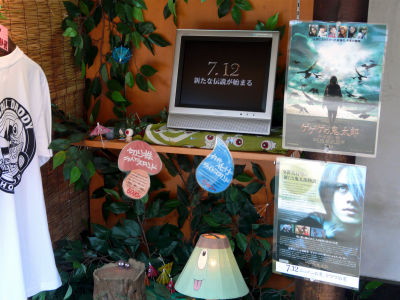 Menu of the tearoom. Mostly ice cream and Japanese Sweets.


Also has fish-paste cake, fried croquette, beer.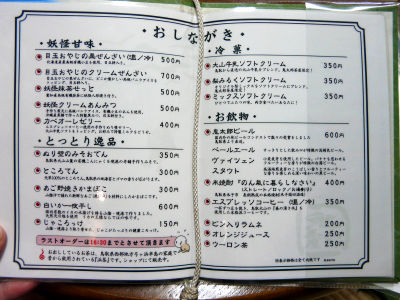 This is Master Mizuki. Find him in the room.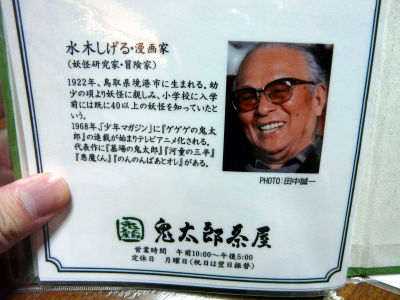 Spooky-chic decor.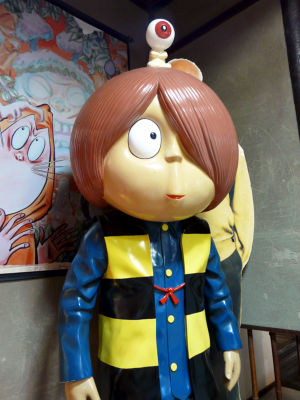 There you are!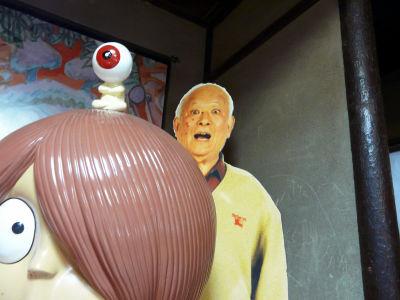 Dolls and stuffed monsters.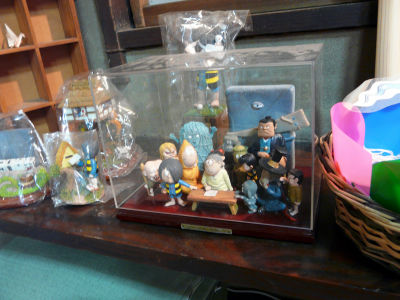 Autographs by Mizuki.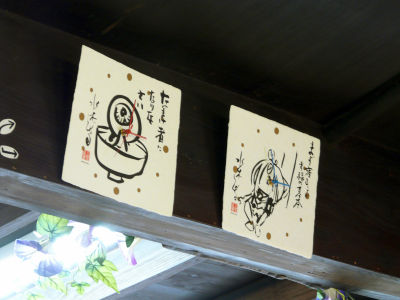 Novelist Natsuhiko Kyogoku and manga artist Daijiro Moroboshi.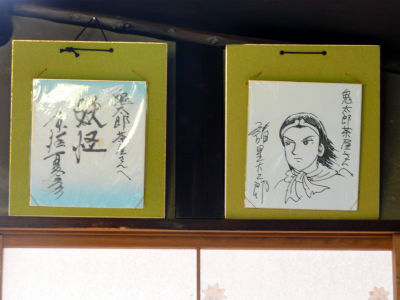 "Medama-oyajino-cream-zenzai(sweet bean soup with ice cream)" arrived first.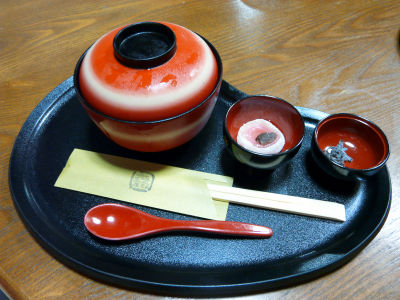 Medama-mochi(sticky sweet rice cake shaped like eyeball)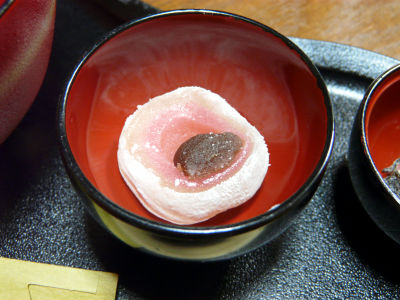 Chestnut's somewhere in there.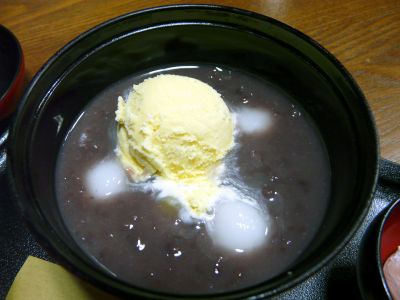 If you don't want ice cream, order "Medama-oyajino-kuri-zenzai". But this one's tricky as there's hardly any difference between "cream" and "kuri"(chestnut) pronounced by non-Japanese speaker.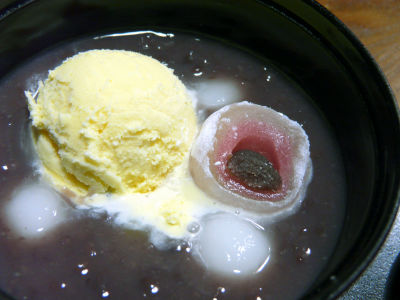 Yokai-matcha-set(green tea with face shaped pan cakes)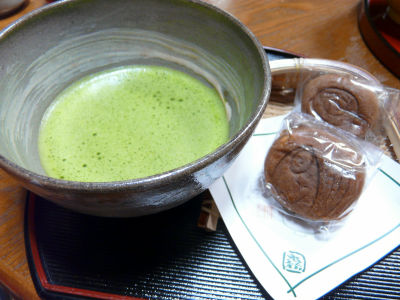 These tiny pan cakes are stuffed with bean jam. How cute.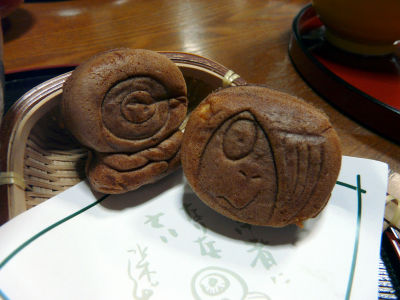 Yokai-cream-anmitsu(sweet bean paste parfait)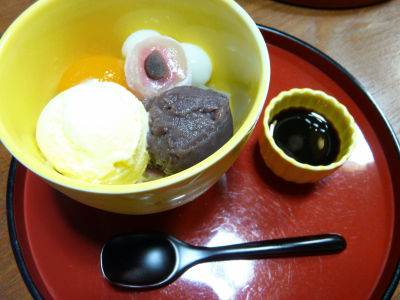 Brown sugar syrup. You need a sweet tooth for this one.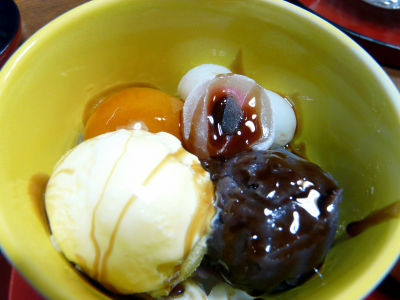 Cabbe-o-lait-jelly(coffee jelly with soft ice cream)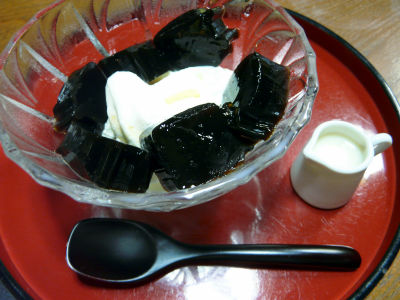 These jellies are shaped like Nuricabbe(plaster wall monster).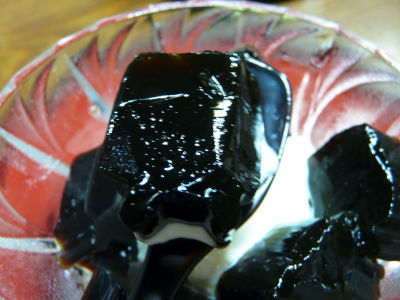 With or without milk, as you like.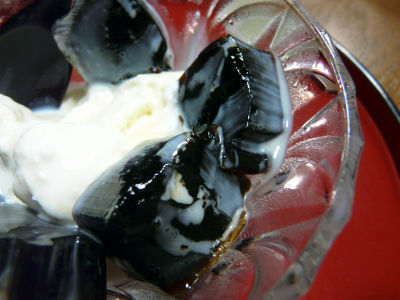 Cozy place and good food. Must be a favorite hangout for supernaturals.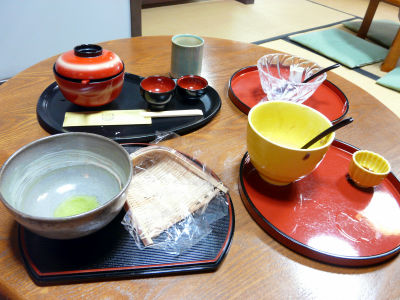 By the way, there is another "Kitaro-chaya" in Sakaiminato city, Tottori pref. (Mizuki's birthplace) but not related to this one. There are also Shigeru Mizuki Museum and Shigeru Mizuki road in Sakaiminato. Fancy visiting there someday.

Related Posts: