Eating tons of Kushikatsu, the spitted cutlet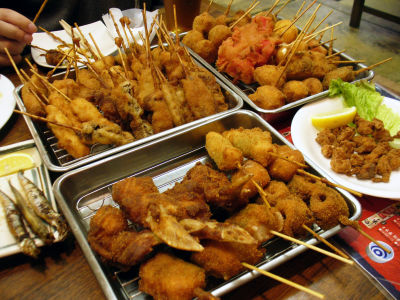 Kushikatsu, the spitted cutlet is a favorite food of Osaka people and there is no reason we can miss it. So, we decided to have it and write a report of how much we enjoyed it.

Detail is as follows.

This restaurant is "Yokozuna". It's 365 day-24h operated and has very impressive exterior.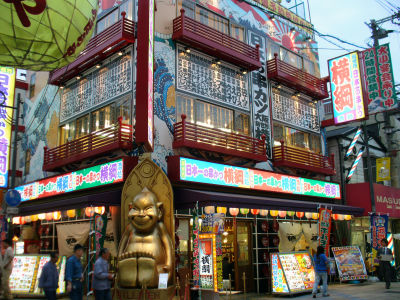 A beer garden is on the roof top.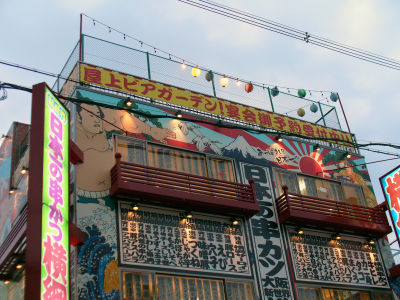 Menu list on the sign.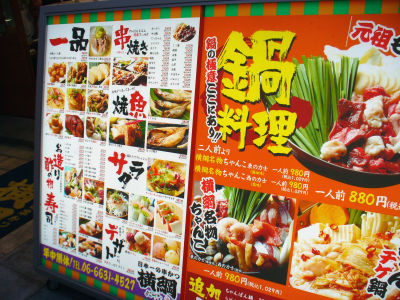 Cabbages for hors d'oeuvre.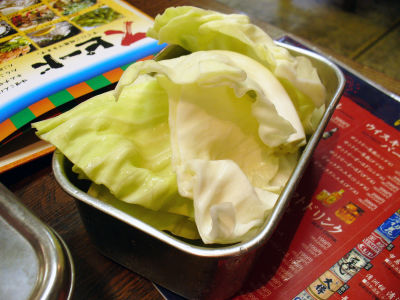 From inside while waiting.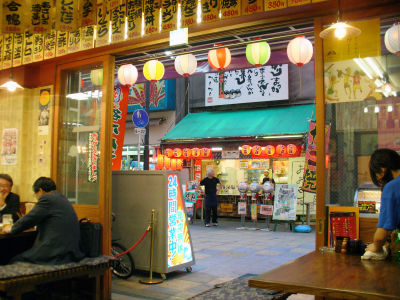 "Doteyaki" came out first. Boiled beef marrow. Yummy.


"Torikawa-Ponzu". a fried chicken skin with soy sauce and lime juice.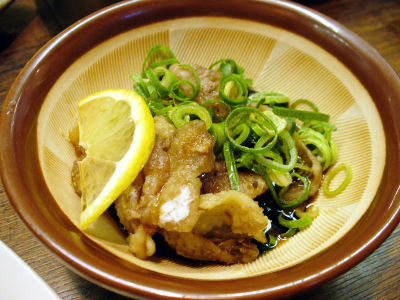 Here comes the kushikatsu. The big one is called "Yokozuna(champion sumo wrestler)". It's three times larger than regular ones.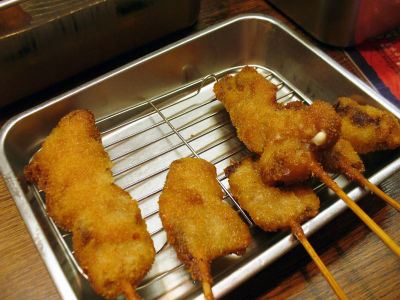 No second time dippping.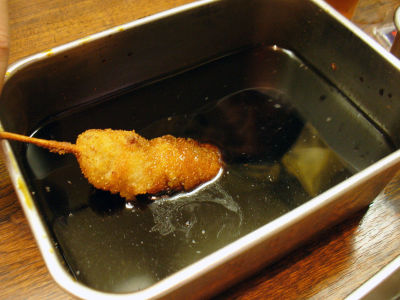 What they say about the size seems to be true though.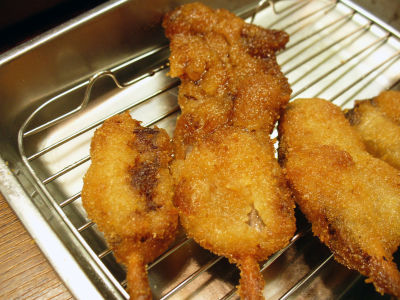 Here comes another Kushikatsu.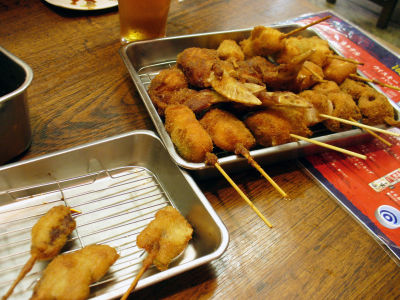 And another.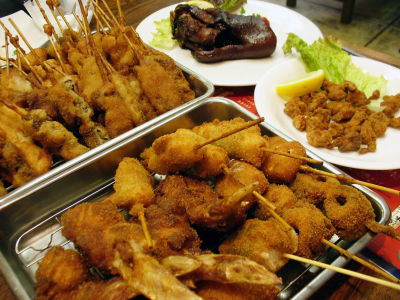 The quantity completely overwhelmed what we expected. It was rather delicious, but we no more understood what is what.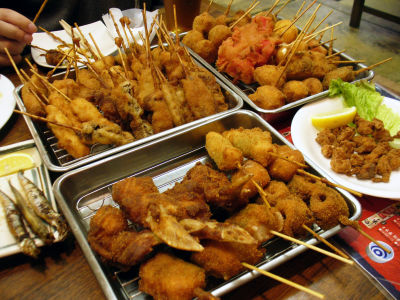 At last we conquered the stuff.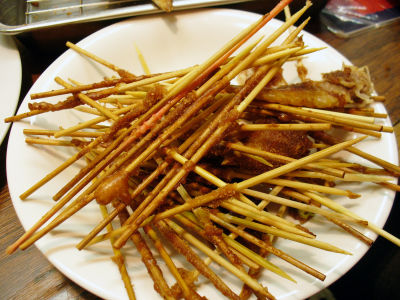 "Yokozuna parfait" the dessert. You can enjoy various kinds of ice cream at a time, and it's very delicious. Though everyone was feeling enough, they had alternative digestive apparatus optimized for sweet stuff.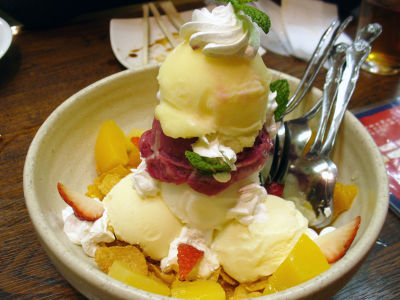 It got completely dark when we finished eating. A light rain, too.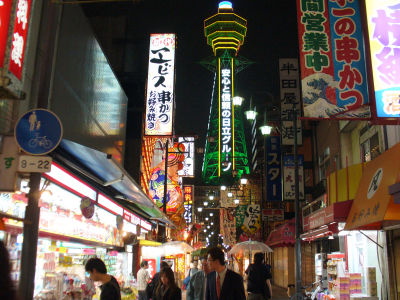 I shall visit privately and make closer observation next time.

This article was originally posted in Japanese at 11:58 May 18, 2007.