Shinsekai and Tsutenkaku Tower in Osaka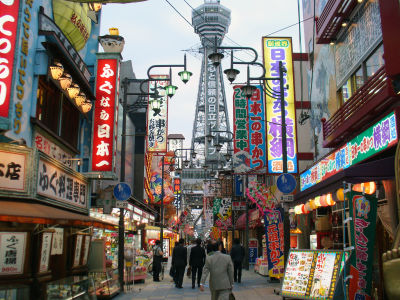 We, GIGAZINE editors went to The New Wolrd in Osaka the other day. Shinsekai is an amusement quarter from prewar days placed in Naniwa-ku, Osaka-shi and, with a atmosphere of Showa age. It's to Osaka what Asakusa is to Tokyo.

A noted product is "Kushi-Katsu", a spitted cutlet. Around the area, there are "Tennoji Zoo & Park", "Osaka Municipal Museum of Art" which exhibited the Guimet Oriental art hall ukiyoe collection we've written in an article, a huge hot spring institution "spa world" etc. And in the central part, stands so-called symbol of Osaka Tsutenkaku tower. This time, we not only took a photograph but also shoot the movie of the area. Enjoy the atmosphere of Osaka's downtown.

Detail is as follows.

To go to Shinsekai take the municipal subway Midousuji Line. Doubutsuen-Mae is the nearest station.

Doubutsuen-Mae station. "Doubutsuen-Mae" means "in front of the zoo".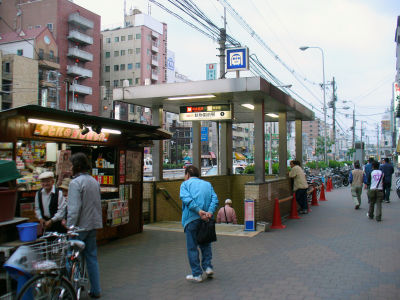 The way leads to a Jyan-Jyan alley, and Shinsekai.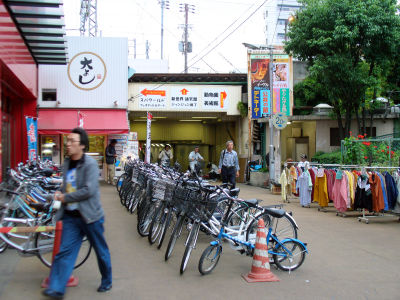 Jyan-Jyan Alley, an restaurant street. Road width is narrow a bit.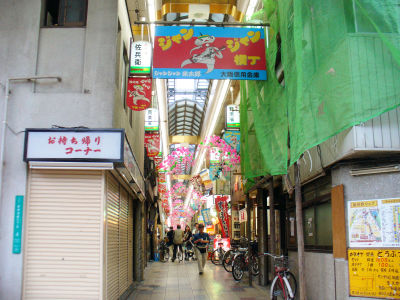 The bicycle came toward us.So close.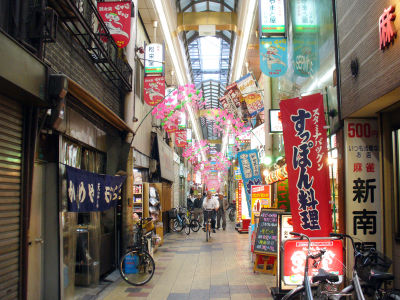 Crowded with so many Kushi-Katsu restaurant.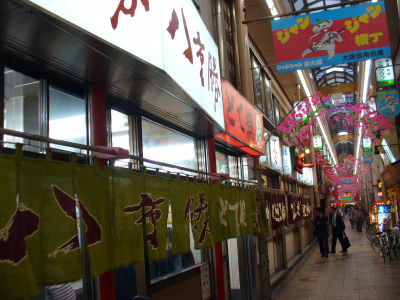 SHI-CHEW(stew, maybe) restaurant.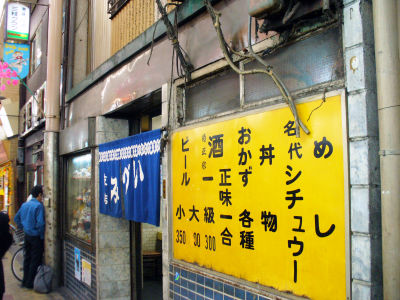 A place to enjoy shogi and the game of go.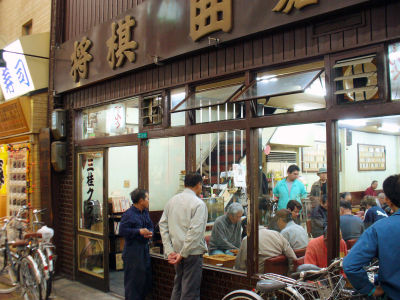 The storyboard telling history of a Jyan-Jyan alley.


All-you-can-eat Korean style BBQ for as cheap as 1600 yen.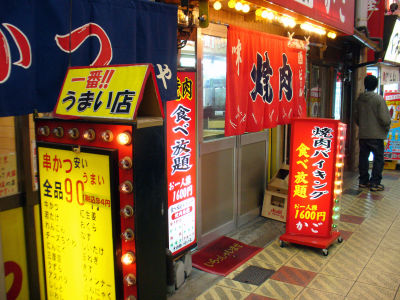 Drink 2 gou of sake and take 1 gou for free.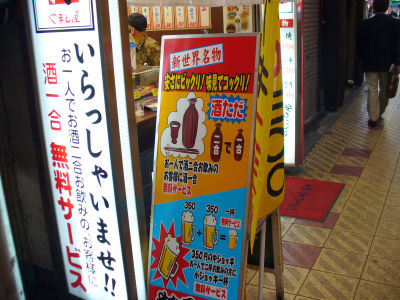 Shop of a work uniform, saying "surprisingly low prices"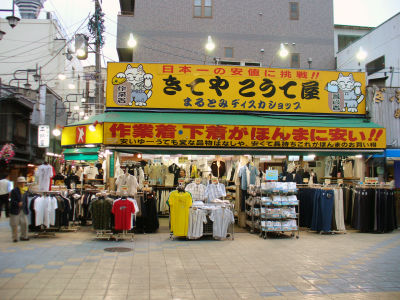 An bizarrely decorated Kushikatsu shop in the New World Park Street.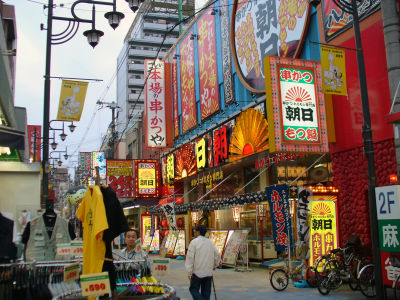 Pinball machine from the good old days.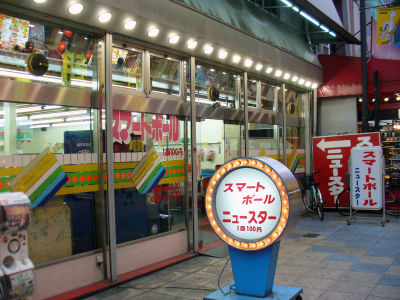 Seeing in the Tsutenkaku Tower. Advertisements all over the street.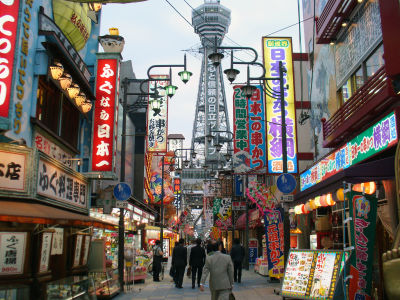 There is a huge hot spring institution "spa world" in the opposite side.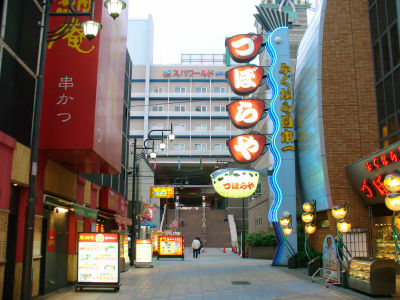 Walking South Tsuten-Kaku Street to the tower.


And backward.The east side if the street.


And the west side.


Tsuten-Kaku Entrance.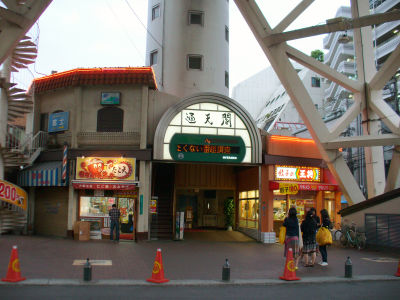 A sauna nearby.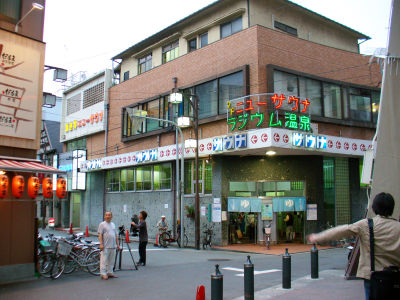 By the way, knowing that it's so nonsense to go home without eating Kushi-Katsu, we had one.A continuation is from the following.

・The following article
The spit cutlet was eaten like a mountain in Shinsekai of Osaka

This article was originally posted in Japanese at 11:58 May 18, 2007.
in Note, Posted by darkhorse_log