The closeup on renewed "Yamaha VMAX", a Japan origin Macho Motorcycle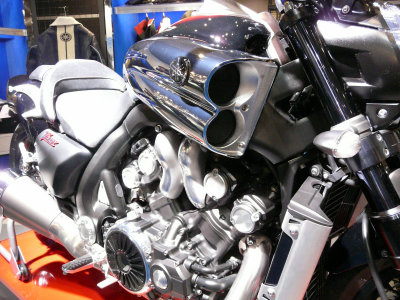 (This article was originally posted in Japanese at 09:00 Mar. 28, 2009.)

A tremendous alternative to muscular Harley-Davidson choppers. Born in 1985, Yamaha's VMAX has been the icon to the bikers who yearn more power and acceleration. And at last, Yamaha decided to totally reconstruct this tough motorcycle with their modern technologies.

At Tokyo Motorcycle Show 2009, Yamaha exhibited their new VMAX and the cutaway model of it. Here's some closeups of it.

Read on for detail.

Yamaha Booth.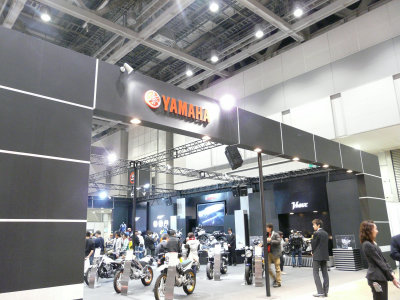 The much raised air intake well characterize the motorcycle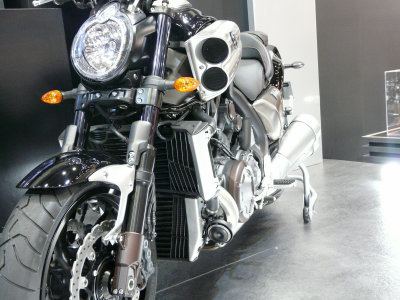 The design is too dynamic to describe it as "elegant".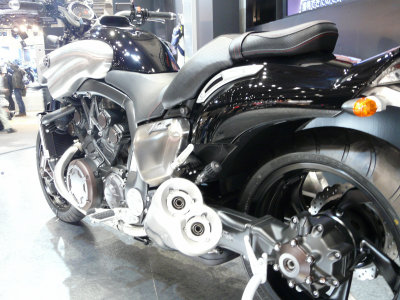 The engine is tightly connected to the chassis as a stressed member.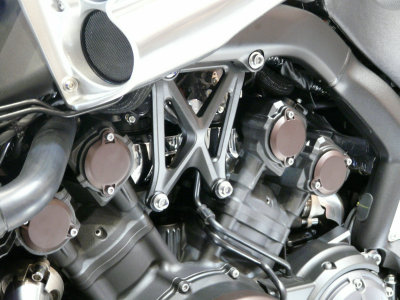 The cutaway model of the motorcycle.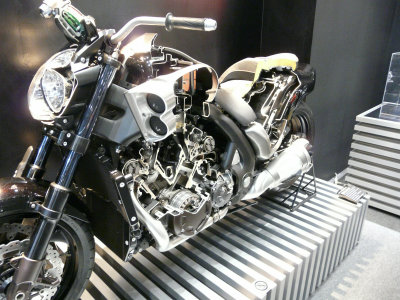 Drive shaft end on the rear wheel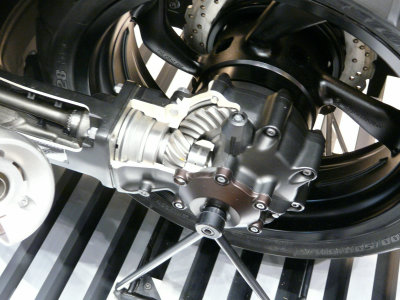 Muffler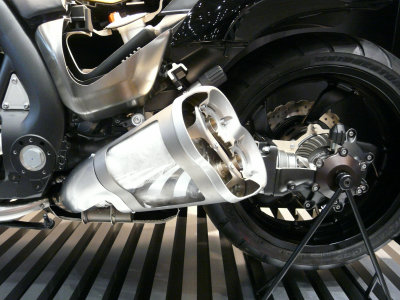 Electrical Components and an under-seat fuel tank.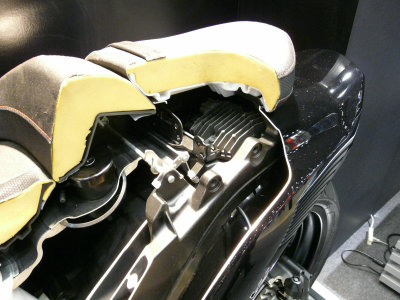 The front end of the drive shaft.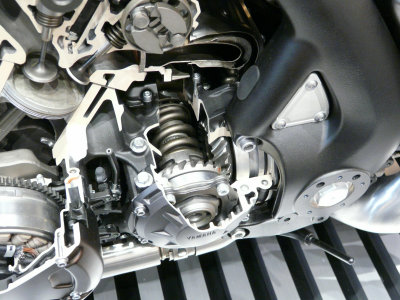 An alternator.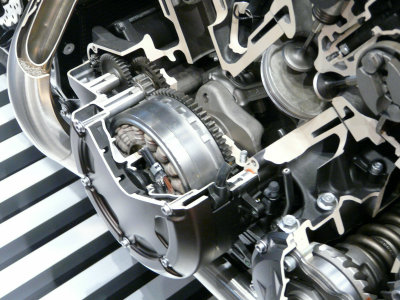 Rear cylinders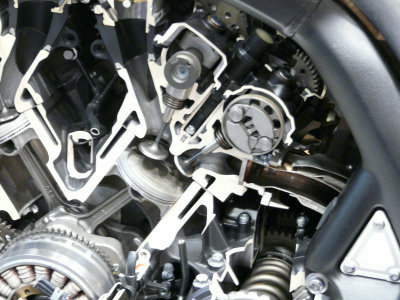 The size of the engine compared to its chasis tells its monsterous horsepower.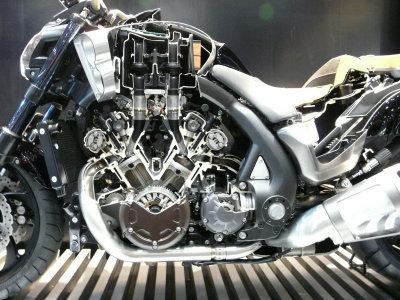 The factory-customized version exhibited Y's gear booth. Silver-plateds air intakes well match the black chassis.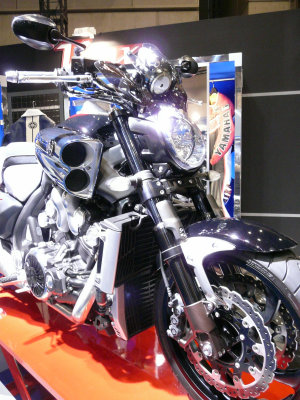 It seems like twice as macho as the former version. Every single part is toughened and thickened. It's one of the most highly expected and every visitor of the booth stop and take a look at this iconic bike. There's no other bike with this kind of characters.

Related Post:
"Road Hopper", the factory-made chopper to have electric fuel injection system. - GIGAZINE

Kawasaki Industries to develop turbo-charged motorcycle for the green race - GIGAZINE