The Legendary Italian Motorcycle "Moto Guzzi V7 Classis" has broken its 40 years silence.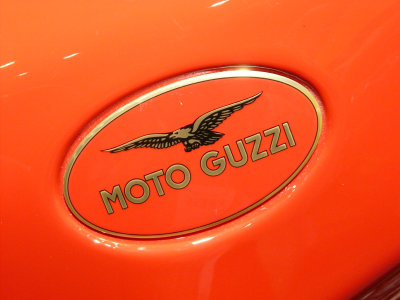 (This article was originally posted in Japanese at 22:38 Mar. 27, 2009.)

There are many old-established motorcycle manufacturer like Ducati, Aprilia, MV Agusta, Gilera...and so on. Moto Guzzi is one of those traditional manufactures establised in 1920, which is known for its unique vertical mounted V-twin engine layout.

The first motorcycle to adopt this layout was V7 of 1968, the layout now adopted to almost all of Moto Guzzi's lineups. As the demand for classical-looking motorcycle rises, the company decided to refurbish theier old V7 sport into modern motorcycle. At Tokyo Motorcycle Show 2009, it gained much popularity by many motorcycle enthusiasts.

Read on for details.

Booth of Moto Guzzi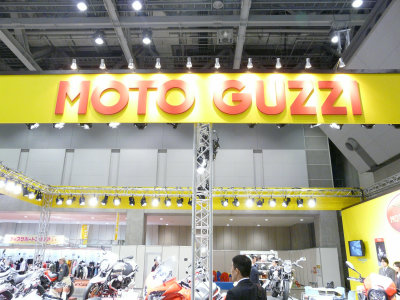 Moto Guzzi V7 Classic. No other motorcycle has this classical a style.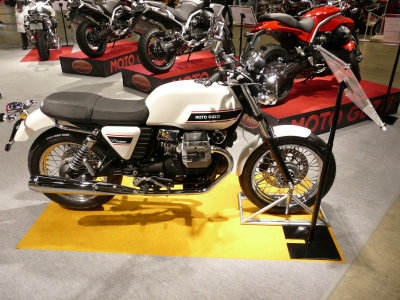 The vertical mounted V-twin engine is its key of uniqueness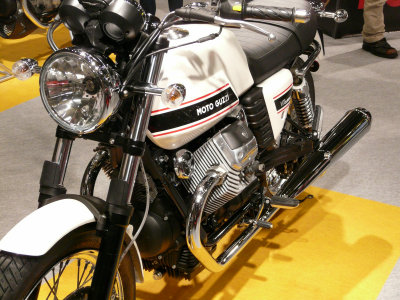 Black colored one also available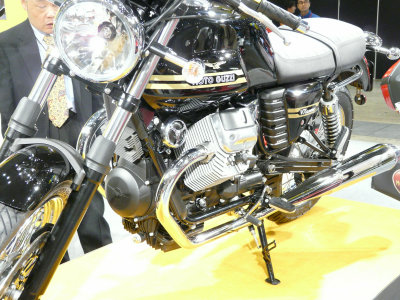 Specs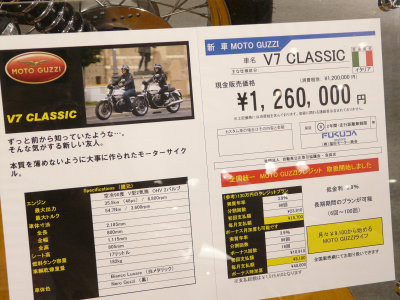 Logo on the side cover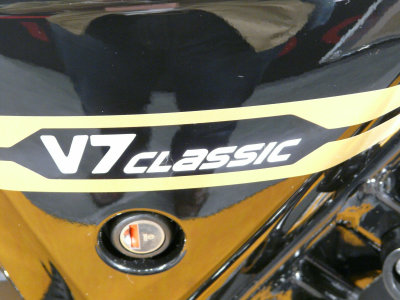 Tank logo.


The drice shaft cover extended from the engine.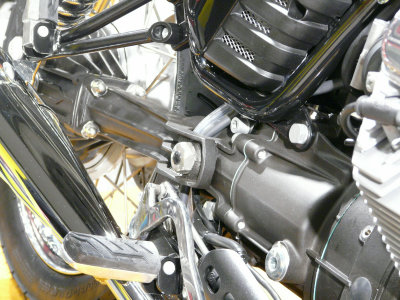 The V-twin engine. The plate on the exhaust pipe seems cheesy a bit, for an over-ten-thousand-dollars bike.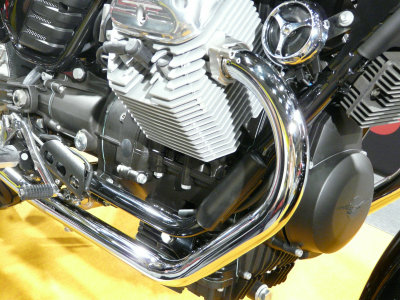 Fins, fins and fins for it's a air cooled bike.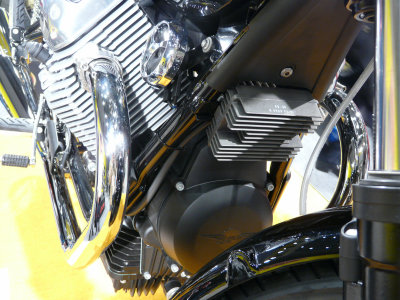 The projection on the tank covers only the front half of the tank. So you might think it's tight when you do the knee gripping.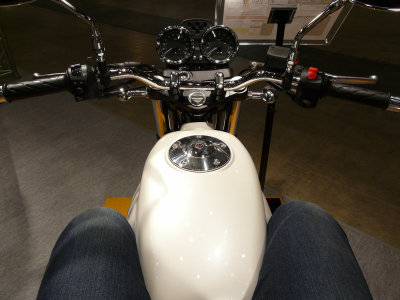 You may notice that its rather smaller than you thought, but not too small. It's handy and compact so it makes you feel easy to ride. Bikers considering to buy old Triumphs and other classical-looking motorcycle must put this in their choices.

Related Articles:
"Road Hopper", the factory-made chopper to have electric fuel injection system. - GIGAZINE

Kawasaki Industries to develop turbo-charged motorcycle for the green race - GIGAZINE