Nendoroid of Three "Loveplus" heroines Waiting for the Decisive Moment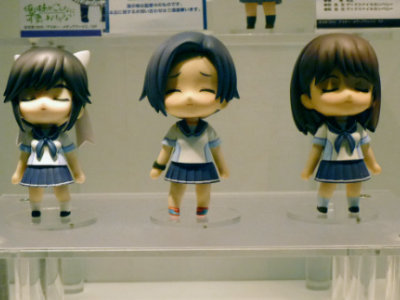 (This article was originally posted in Japanese at 12:04 July 25, 2010.)

Fully utilizing Nintendo DS's touchscreen interface, Konami's Loveplus realized physical contact with virtual girlfriends. As you can see from this, boundary between real and virtual is getting more and more blurred these days(especially in Otaku culture we think).

Loveplus Nendoroid brought to Wonder Festival 2010 Summer by Good Smile Company neatly reproduced the decisive moment you will meet in datings with these heroines. The moment flies away too fast, but you can enjoy it forever with these adorable figures.

Read on for detail.

Loveplus Nendoroids to be released in this autumn.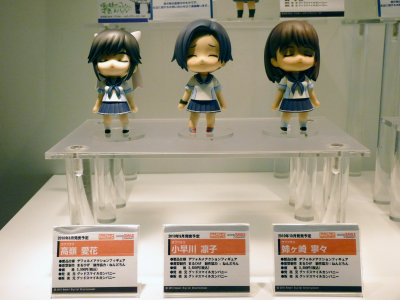 Manaka Takane, a well-organized classmate who's willing to come out of her shell. To be released in August 2010.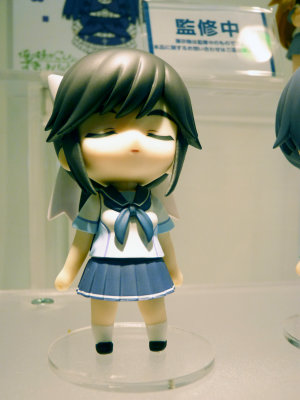 Rinko Kobayakawa, without uniform bow on her chest.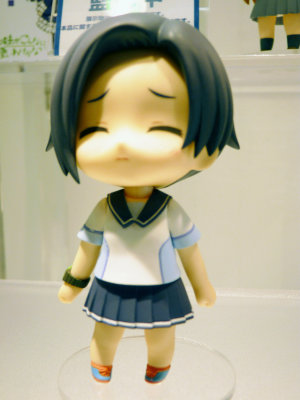 Nene Anegasaki, dependable senior student.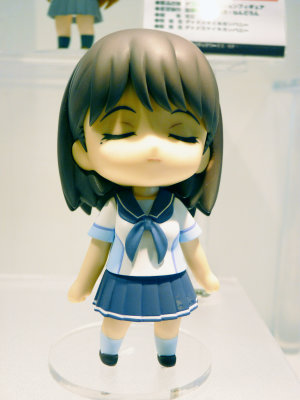 Related Post:
Wonder Festival 2010 [Summer]: Overview - GIGAZINE

Three Adorable "Loveplus+" Heroines' desktop figures to come out officially from Konami in November - GIGAZINE

"Loveplus+" heroines adorn the cover of TV listings magazine "TV Bros." - GIGAZINE

TV magazine cover knocked over by "Love Plus" heroine Manaka Takane - GIGAZINE