Live-Action "Gantz" for January 2011 Release, A Trailer Came Out!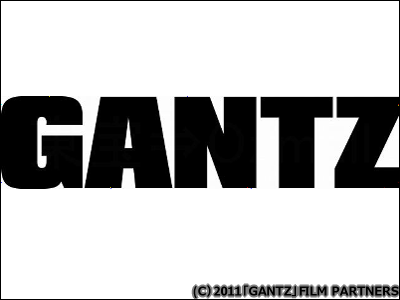 (This article was originally posted in Japanese at 10:55 July 20, 2010)

The first part of the two-parter live-action film adaptation of the popular sci-fi action manga series Gantz, starring Kazunari Ninomiya and Kenichi Matsuyama, is to come out in January, 2011, followed shortly by the second part's release in Spring 2011(the month is unspecified as of yet). A teaser trailer came out on its official website.

Read on for details and pics.
GANTZ : 2011
http://www.gantz-movie.com/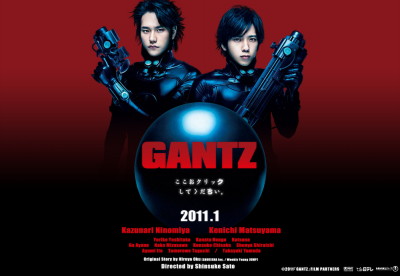 Click the white letters to see the trailer.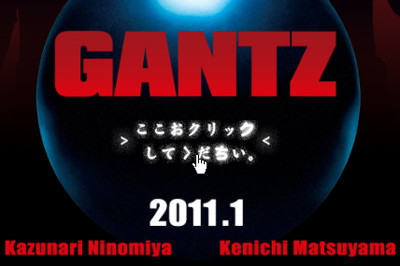 Protagonist Kei Kurono will be portrayed by Kazunari Ninomiya(Letters from Iwo Jima) from popular boy band Arashi, and Kenichi Matsuyama(Death Note) will play the other hero, Masaru Kato.

Other cast members include Yuriko Yoshitaka as heroine Tae Kojima, Kanata Hongo as Joichiro Nishi a.k.a. Nishi-kun, Natsuna as the busty Megumi Kishimoto, and Takayuki Yamada(Densha Otoko) as Masateru Shigeta, an original character created for the movie, described as a "mystery man who investigates the disruptive activity by Gantz members."

Whilst the first film in the two-parter follows the storyline of the manga series, the second film will lead to the movie's original conclusion.

The first film is to premiere in January, 2011.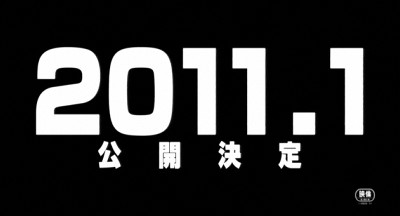 Related Posts:
"GANTZ" Going Live-Action Starring Ken'ichi Matsuyama and Kazuya Ninomiya - GIGAZINE

Live-Action "Maria-sama ga Miteru" Cast for Yumi and Sachiko Announced - GIGAZINE

Green Light for "Kaiji" Live-Action Film Sequel! - GIGAZINE

Tezuka's Darkest Manga "MW" adapted to Live-Action Film - GIGAZINE

Trailer of "Kamui Gaiden", live-action film adaption of the Ninja Manga Classic - GIGAZINE