Cute and Funny Twitter Avatars by Manga Artist Yoshitoshi ABe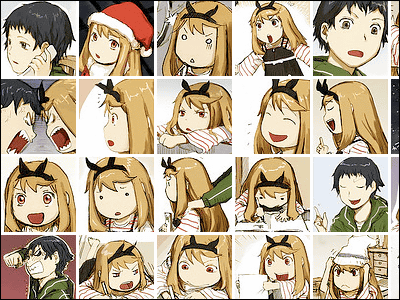 (This article was originally posted in Japanese at 09:00 June 27, 2010)

Illustrator/manga artist Yoshitoshi ABe (Serial Experiments Lain, NieA_7 and Haibane Renmei) released free Twitter avatars "Ryushika Ryushika Icon Collection", featuring cutouts from his webcomic Ryushika Ryushika serialised on Gangan Online.

"They're free for noncommercial use, and feel free to modify one and make it your own unique avatar", says ABe.

Read on for details and pics.
ABlog Ryushika Ryushika Icon Collection (from Episode 01-03)
http://abworks.blog83.fc2.com/blog-entry-735.html

ABlog Ryushika Ryushika Icon Collection (from Episode 04-06)
http://abworks.blog83.fc2.com/blog-entry-773.html

The avatars are 75×75. Right-click the thumbnail on the set to save image (you can't download from the individual pic's page).

ryoshka01 - a set on Flickr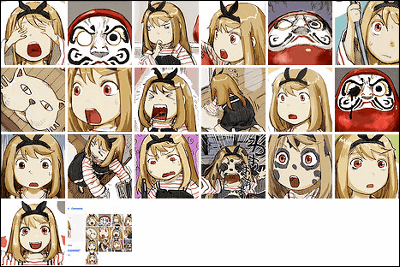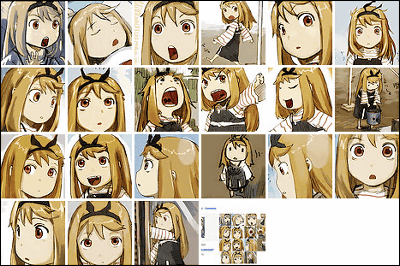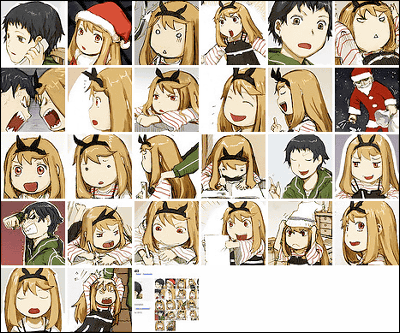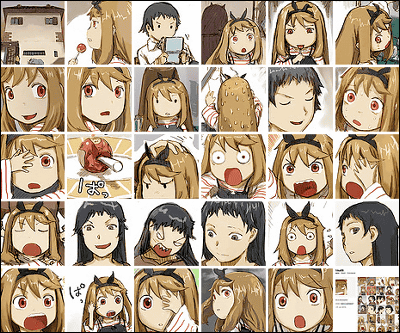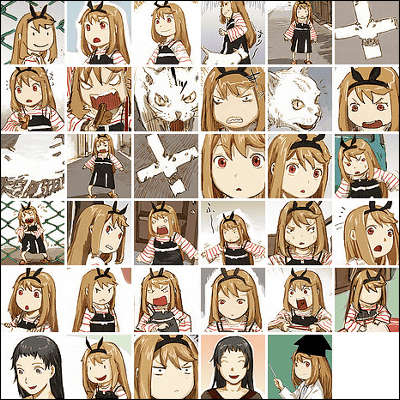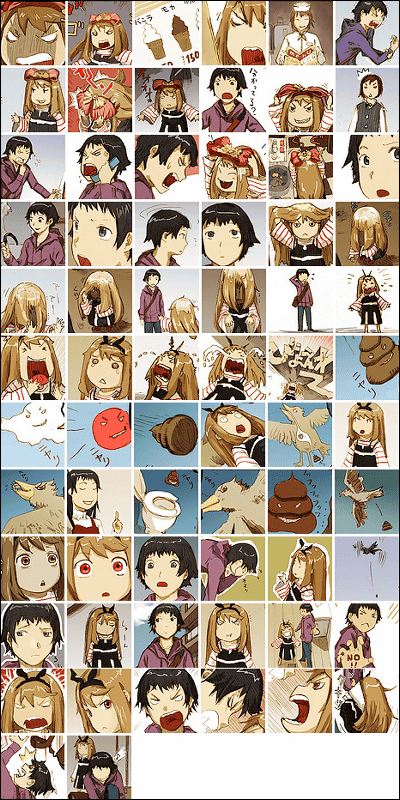 Related Posts:
Video of Manga Artist Yoshitoshi ABe Drawing on iPad - GIGAZINE

Legendary cybersphere anime "serial experiments lain" coming to Blu-ray - GIGAZINE

Free New Year's Cards Available from Webcomic Magazine "FlexComix" - GIGAZINE
in Note, Posted by darkhorse_log