Toshiba to release "Libretto W100" Dual Touchscreen Laptop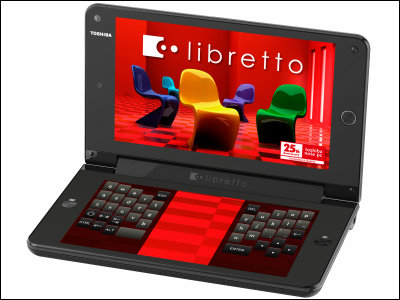 (This article was originally posted in Japanese at 14:26 June 21, 2010.)

ASUS's "Dual Touch Concept" unveiled in CeBIT 2009 had drawn much attention from visitors for its avant-garde dual-display looks. Regretfully, it was only a concept model and not for sale.

Today, Toshiba announced their "Libretto W100", a laptop quite similar to this "Dual Touch Concept". It has software keyboard using touchpanel and can be used both horizontally and vertically. A great choice for eBook reader.

Read on for detail.

Toshiba : News Release 21 Jun, 2010 - Toshiba introduces the world's first dual-touch-screen Windows mini-notebook PC "libretto W100" and other products in Japanese market

Libretto W100 is a Windows laptop with world's first two 7" touchscreen display. Toshiba packed high-performance Intel ULV Pentium U5400(Dual-core 1.2GHz), 2GB memory, 62GB SSD and IEE802.11 a/b/g/n wireless LAN, WiMax connectivity, Bluetooth and 1Mpix Web camera into a body as light as 699g with their miniaturization technology.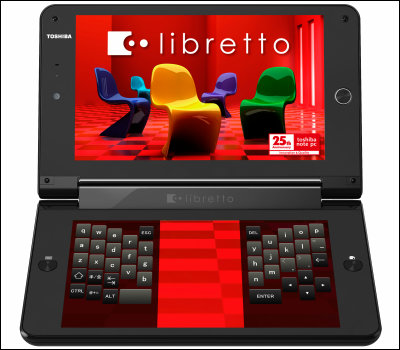 Using software keyboard on touchscreen.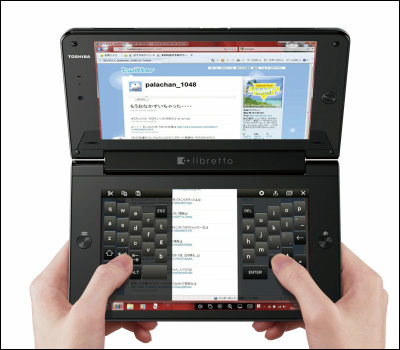 The back.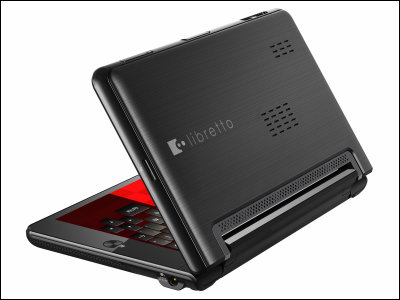 Can be used as eBook reader.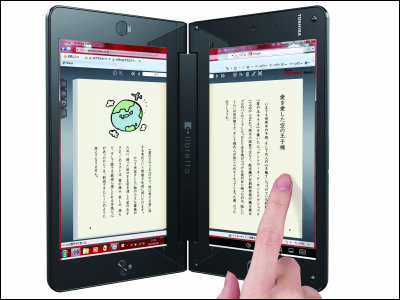 As its name show, it's absolutely book size.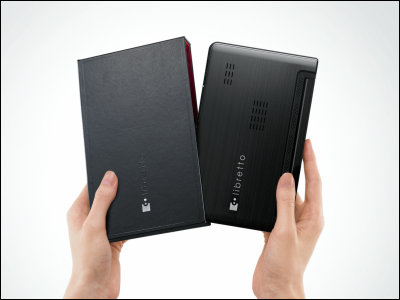 Seems like a game console.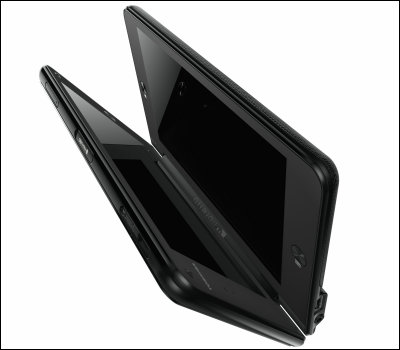 W100 runs 2 hours on a regular battery and 4hours on a larger battery. Seems a bit short for modern laptop.

Related Post:
CeBIT2009: ASUS's "Dual Panel Concept" is a real "port-able" touch panel laptop - GIGAZINE

CeBIT2009: MSI's "X-Slim" laptop is as thin as 0.2 inchs at its thinnest point. - GIGAZINE

Thinnest Laptop Ever! 0.4" Adamo XPS laptop now waiting for its debut from Dell - GIGAZINE

Closeup Review on Sony's New Ultra-Slim Laptop VAIO X - GIGAZINE

Connecting PDA and Laptop with TransferJet connecting technology: CEATEC JAPAN 2009 - GIGAZINE