Super Mario Stop-Motion: School is the Stage for Post-It Mario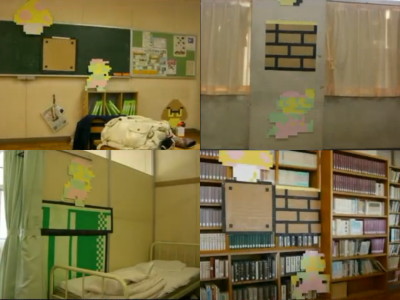 A post-it stop-motion of Super Mario running wild in a school building, created by a group of Japanese students, is fast becoming a YouTube hit!

Read on for details and pics.
The video first came out on Nico Nico Douga on June 8, 2010, but now it's also posted on YouTube.

YouTube - 【Mario】paper stop motion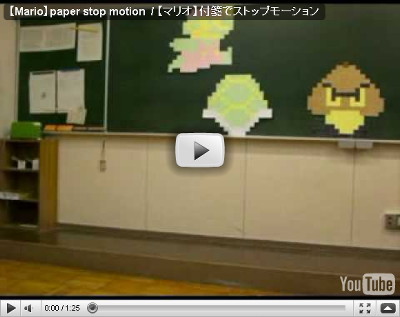 The game starts in a classroom.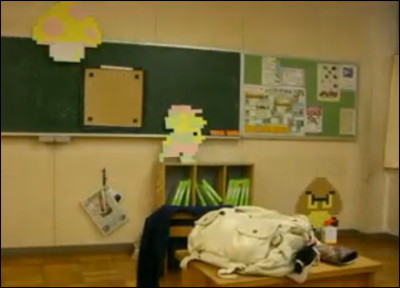 A typical Japanese highschool/junior high classroom, must look familiar to anime fans.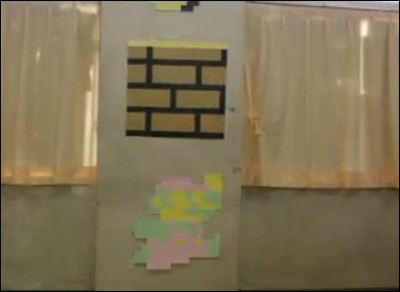 But the classroom must have been too small for Mario to run wild. He enters a warp pipe...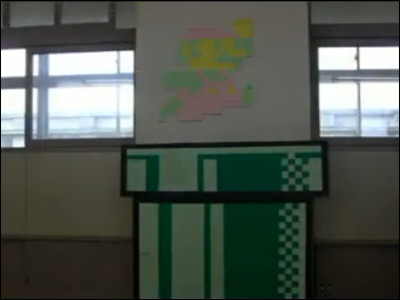 And come out near a staircase.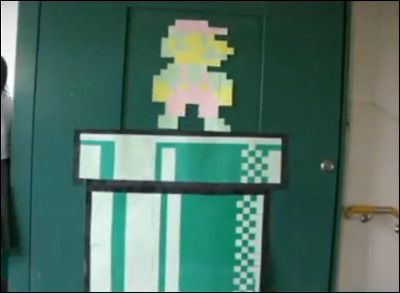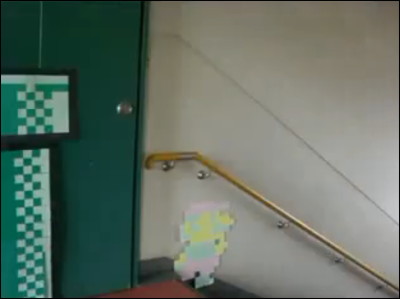 Next stage: School Infirmary.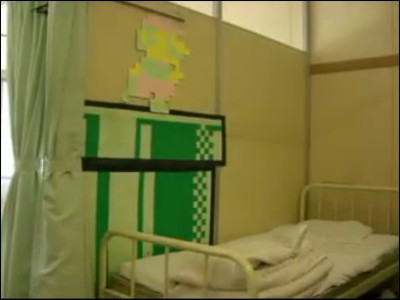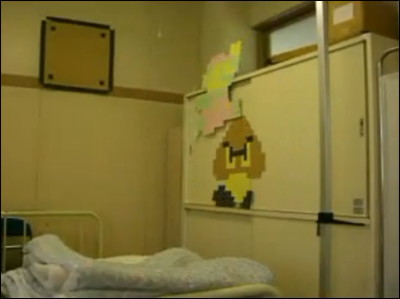 And the last stage is the library.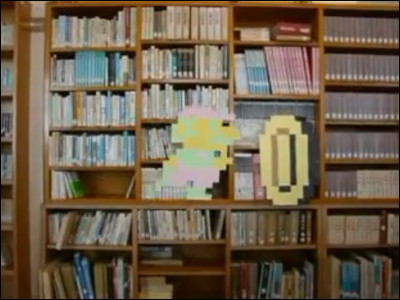 A cruel fate awaits him in this dangerous ground...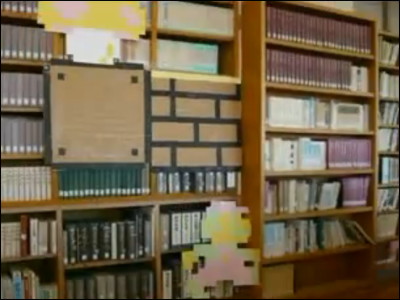 According to the description on Nico Nico Douga, the stop-motion was made by a group of Japanese students (probably highschool) for a school festival and it took them two weeks. Mario is made of post-it notes but they're attached to a Mario-shaped cardboard behind it, so not as time-consuming as sticking and peeling each notes separately. Nevertheless, the video's amazing and we're sure they had a great time making it!

Related Posts:
Seriously Cute Papercraft Hello Kitty dressed as Mario and Luigi - GIGAZINE

"Tuper Tario Tros", the Mario-Tetris fusion game tells us that sometimes 1 plus 1 is NOT 2 - GIGAZINE

NES Controller Business Card Holder by Banpresto - GIGAZINE