"Heart Tree" from Chita Peninsula Bears Heart-Shaped Berries like Red Hot Candies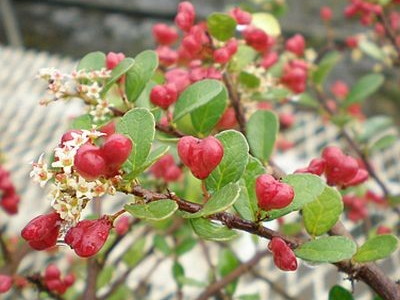 A cultivator from Chita Peninsula, Aichi, developed "Heart Tree" that bears cute little heart-shaped berries that look like Red Hot cinnamon candies.

The "Heart Tree" is actually a special breed of Maytenus diversifolia, a species of flowering plants in the staff vines family native to Okinawa and Taiwan. But the species is mostly unisexual, meaning it comes as either a male tree or a female tree, so it can't fruit on its own. It took them ten years to find the rare trees with bisexual flowers and then select and breed the ones with perfect heart-shaped berries. The result is amazing!

Read on for details and pics.
(Japanese)Took Them Ten Whole Years! "Heart Tree" Grows Heart-Shaped Fruit! -Tokyo Walker

(Japanese)Heart Tree Store :: HEART TREE

"Heart Tree" went on sale this January on its website.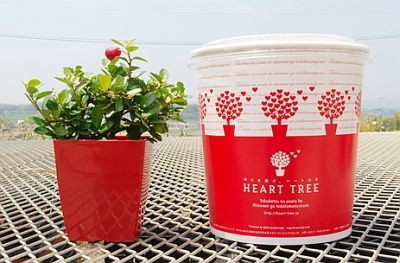 Gift-wrapped "Heart Tree" is available at 3,500 yen. There's also a plain-wrapped version for 2,980 yen.


Cultivated at Sawada Farm, Chita Peninsula, Aichi. The plant is cared for at the orchard for two years before it's ready to be shipped.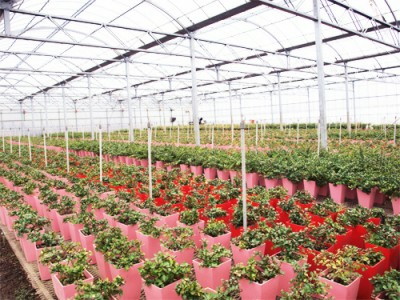 Tiny white flowers bloom from June to July.


The heart-shaped berries, about 7mm at the widest part, last from July through next January. The berries get brighter red colour by exposure to sunlight. Chilly weather in the winter will also make it redder. The plant is tolerant to heat and cold, can be kept outside all year round in most part of Japan.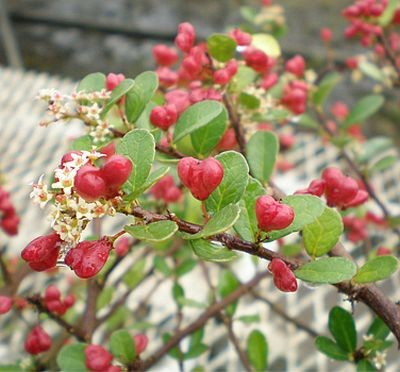 Looks perfect for cake decoration, but regrettably the berries are inedible. And it would have made great Valentine's Day gift if only the berries lasted another several weeks. Nevertheless, it'll be great for birthdays, anniversaries, housewarming, get-well-soon, et cetera.

Related Posts:
Enjoy Hanami On Your Desk with "Magic Sakura" Mini Desktop Cherry Blossom Tree - GIGAZINE

"Honbachi" flowerpot by Tokyo Pistol for the Green Bibliophile - GIGAZINE

Apple fanatic cultivated real apples with Apple logo - GIGAZINE

Fruit-Shaped Sticky Notes "KUDAMEMO" by D-BROS - GIGAZINE

Cherry Blossoms of Yoshino in the night-time - GIGAZINE
in Note, Posted by darkhorse_log