Sony, KDDI and Asahi Shimbun to launch the nation's largest e-Book platform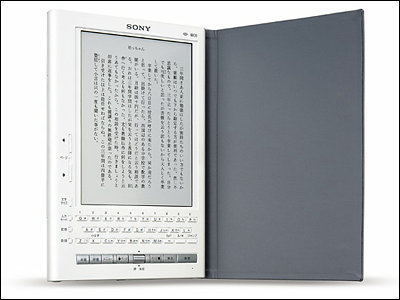 (This article was originally posted in Japanese at 17:11 May 27, 2010.)

Japanese e-book market has been relatively small. The image above is Sony's LIBRIe launched in 2004, which have failed to become popular for too limited selection of titles on offer(after it revolved into Sony Reader overseas).

But booming of Amazon's Kindle and Apple's iPad has changed the market wind. Again, Japanese electronics manufactures and copyright holders collaborate to launch a new e-book standard.

Read on for detail.

Sony, Toppan Insatu, KDDI, Asahi Shimbun announced launching of new e-book platform | 2010 | KDDI Co, Ltd.

According to the press release, Sony, Toppan Publishing, KDDI and Asahi Shimbun reached a settlement to launch a planning company for e-book distributing business. Each of the four companies is to make a 25% investment for capital fund, 30 million Yen in total. The planning company is to start the service within 2010 under four companies' agreement. Other major publishers such as Kodansha, Shueisha and Shogakukan are granting an agreement on the attempt too.

There are no concrete information about data format. But they say that this will be the nation's biggers e-book distribution service, and be opened to various e-book devices.

It's quite uncertain whether this can succeed or not. There has been so many e-book standards in Japan, and many of them resulted in minor success. They have to smash a jinx by showing difference from these existing services.

And also, some of the major newspapers and magazines have already started distribution of their stuff through major platform like iPhone. For the new platform to success, they have to show their advantage from these existing services and attract them to adopt the new format, which will be quite challenging.

Related Post:
KDDI's 7GB "biblio" cell phone with large touchscreen E-book Reader for Booklovers - GIGAZINE

Sharp's Next Generation NetWalker "PC-T1" to be 280g Palmtop Tablet PDA - GIGAZINE
in Mobile, Posted by darkhorse_log