KDDI's New Cellphone Lineup for Summer 2010 - 2/2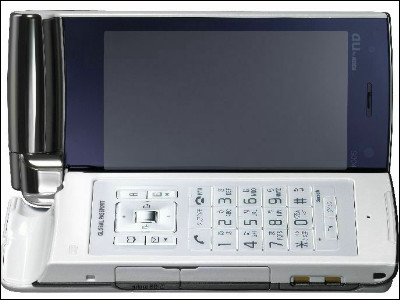 (This article was originally posted in Japanese at 13:49 May 17, 2010)

KDDI announced today their new lineup for Summer 2010.

Following our previous post, here's the second part of the lineup, with hi-res pics of Sony's "BRAVIA Phone S004" that runs on Snapdragon processor, "Cyber-shot Keitai S003" with 48 times brighter flash than its predecessor, Sharp's "AQUOS SHOT SH008" with 12 mega pixel camera and many more!

Read on for details and pics.
BRAVIA Phone S004 by Sony Ericsson
A "dual-open" phone that flips open both vertically and horizontally. Features 3.2 inch full-wide VGA TFT LCD, 0.9 inch OLED back display and 8.08 mega pixel anti-shake autofocus camera. Runs on 1GHz Snapdragon CPU.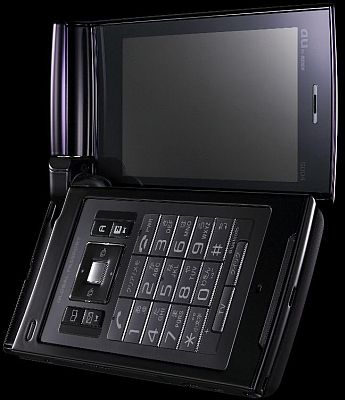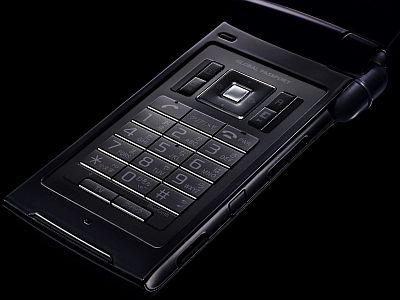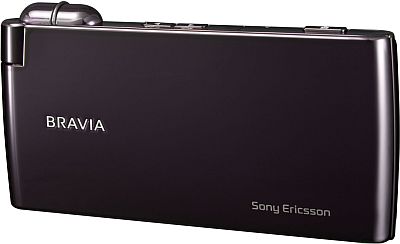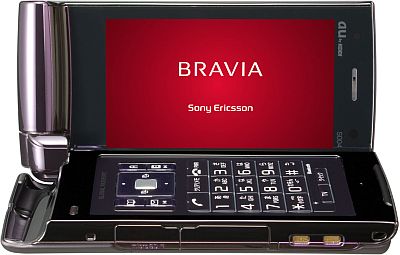 "Onyx Black"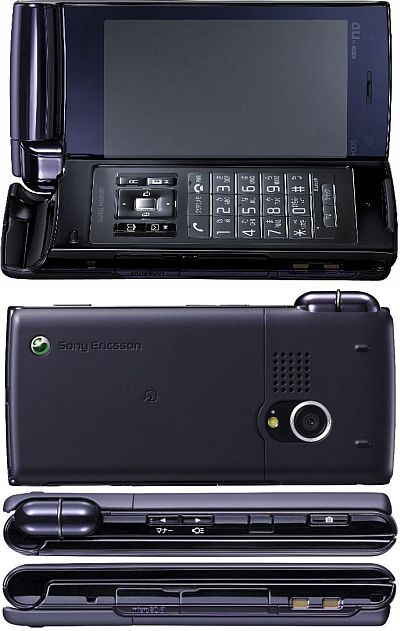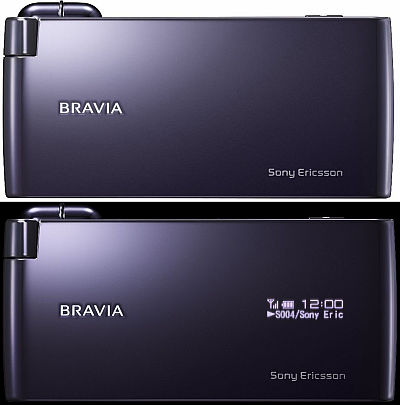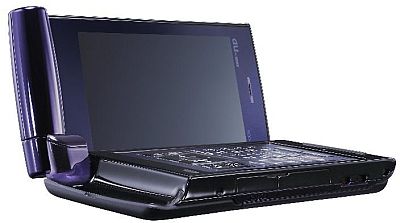 "Platinum White"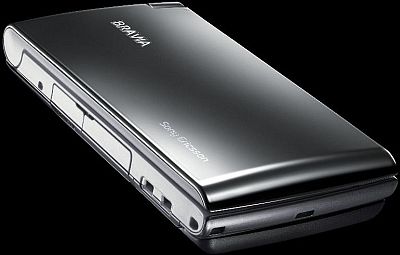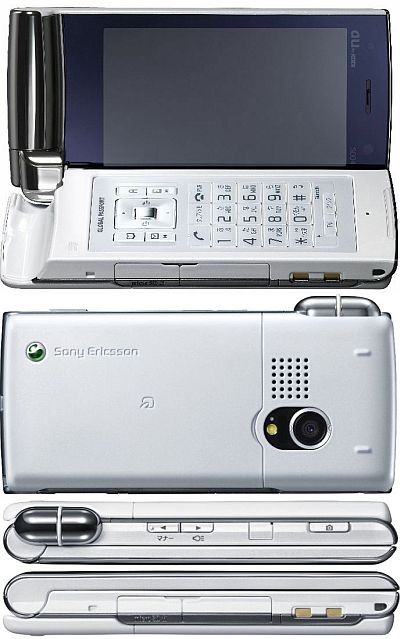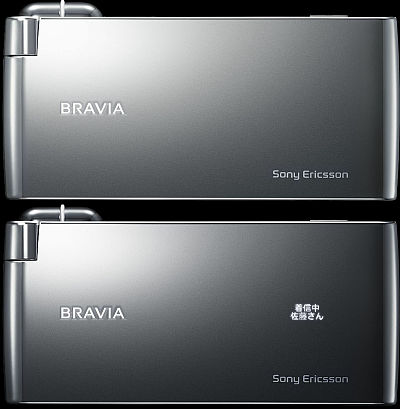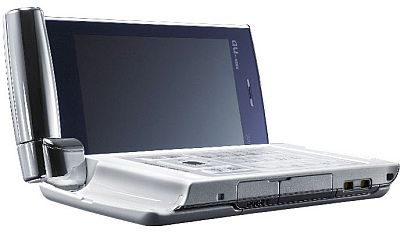 "Stardust Pink"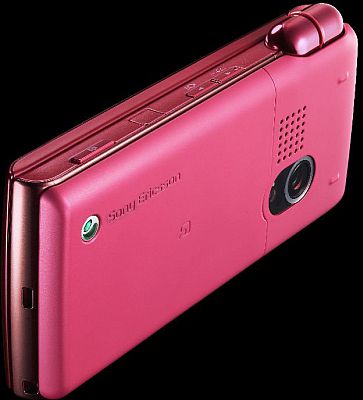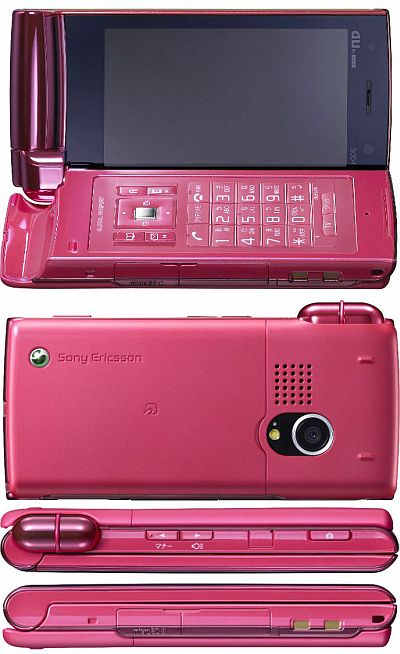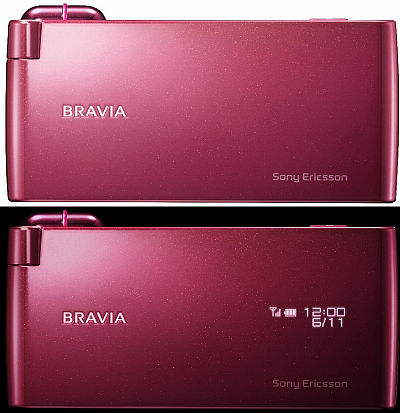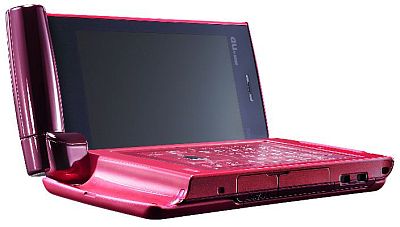 Cyber-shot Keitai S003 by Sony Ericsson
With 3.2 inch full-wide VGA LCD, 12.09 mega pixel anti-shake autofocus camera.
First waterproof slider phone in the world. The camera features Sony's original CMOS sensor "Exmor" and optical glass over lens with multi antireflective coating on both sides for higher image quality, and "PLASMA Flash" 48 times brighter than flashes on existing cellphones.



"Flash Pink"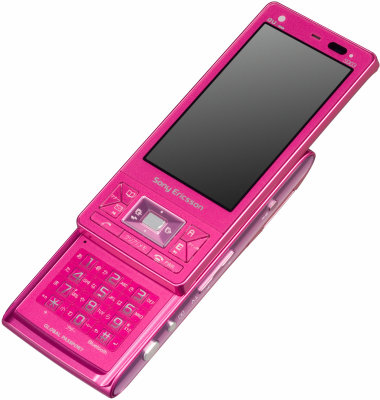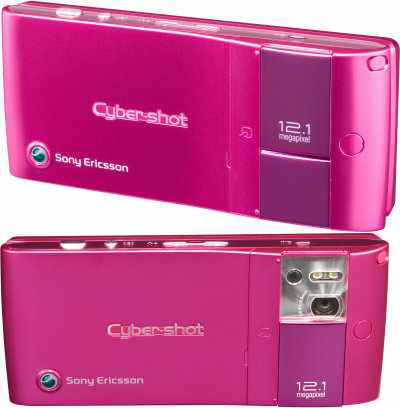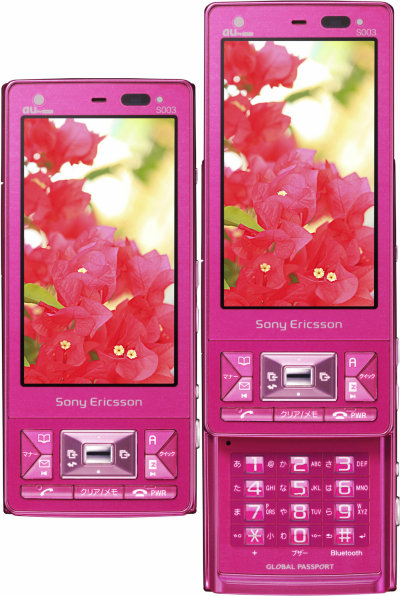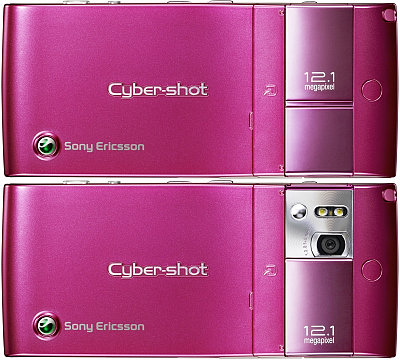 "Crystal White"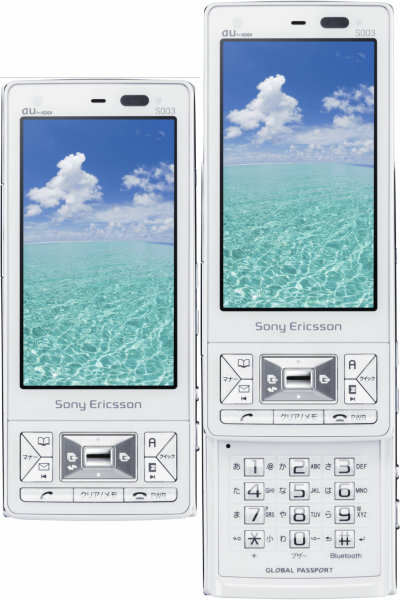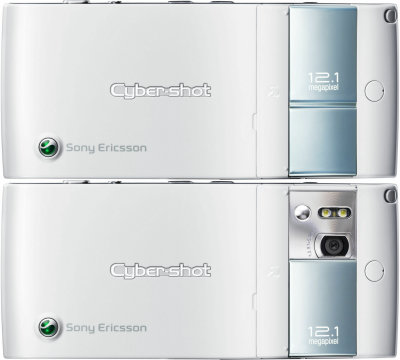 "Laser Blue"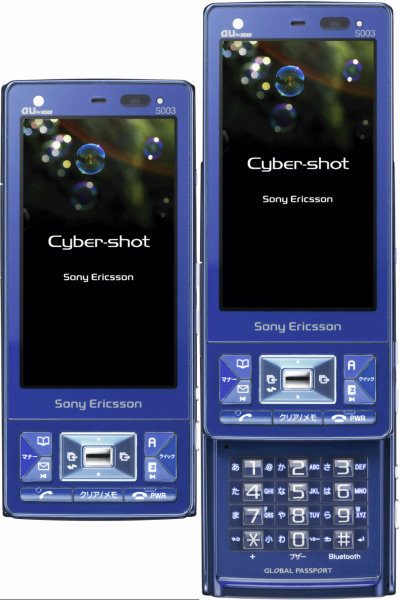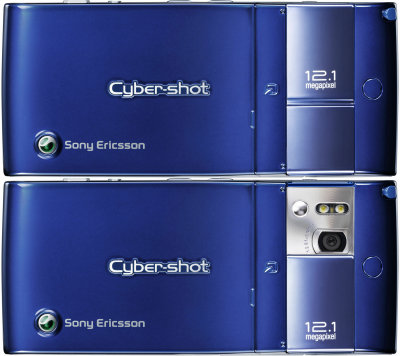 "Metalic Charcoal"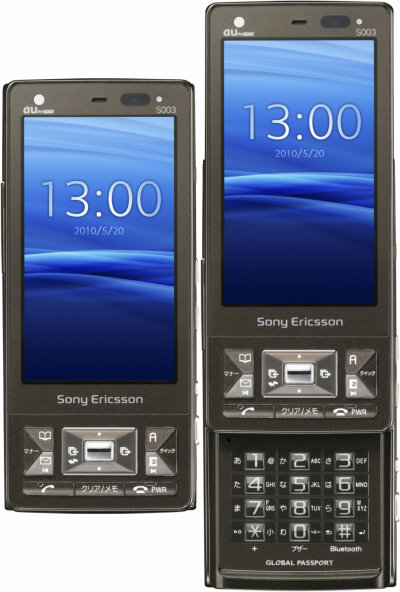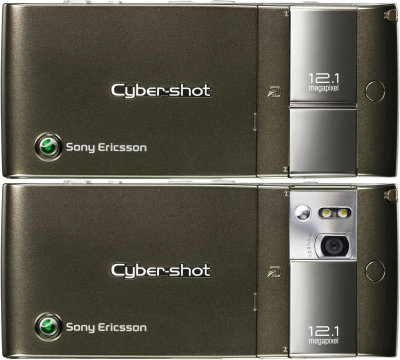 AQUOS SHOT SH008 by Sharp
With 3.4 inch full-wide VGA NEW mobile ASV LCD, 1.4 inch LCD (Back) and 12.10 mega pixel anti-shake autofocus camera.
Compatible with "Wi-Fi WIN" and "Waterproof Wi-Fi WIN" to enjoy large-volume contents via wireless LAN. Sub-camera can be used for video-phone, self-portrait or just to check your appearance like a mirror.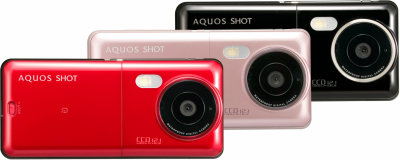 "Crimson Red"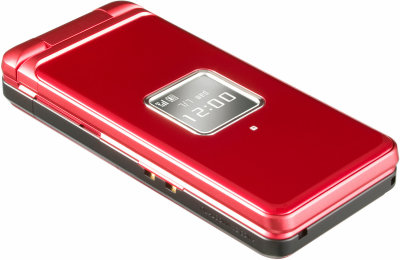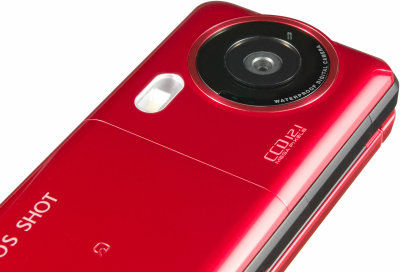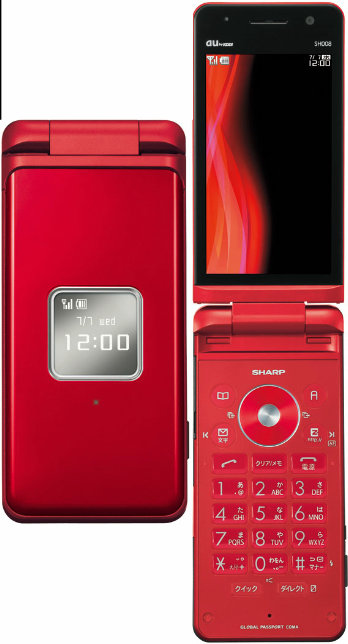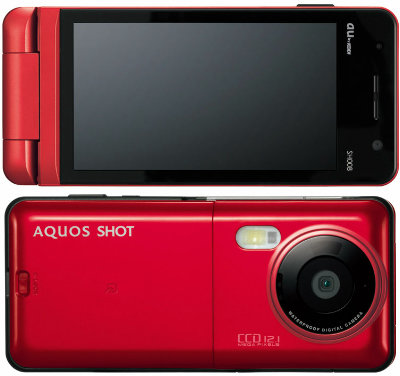 "Classy Pink"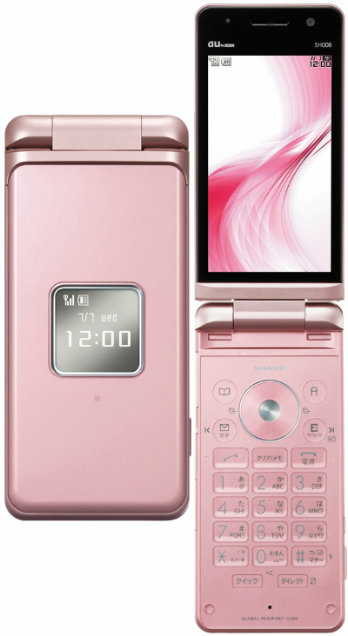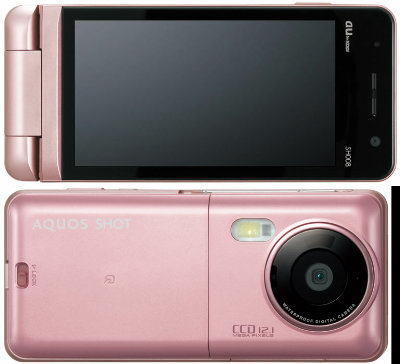 "Luster Black"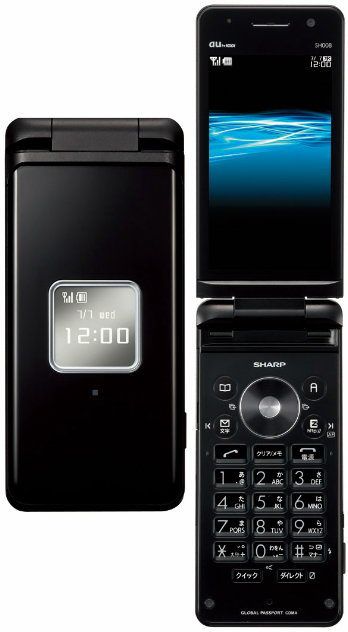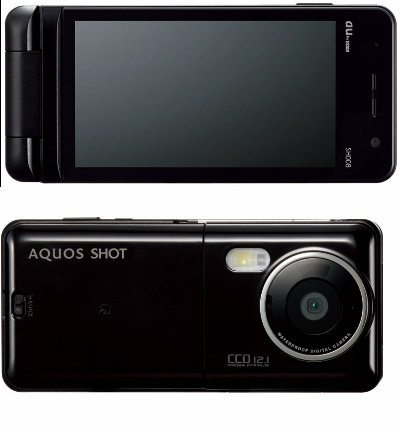 SA002 by Kyocera
With 3.0 inch full-wide VGA LCD and 8.08 mega pixel anti-shake autofocus camera.
World's first waterproof slider phone, slim and thin (14.8mm thick, 49mm wide) to fit small hands. Anti-scratch hardened glass display with easy-to-wipe "Clean Clear" coating.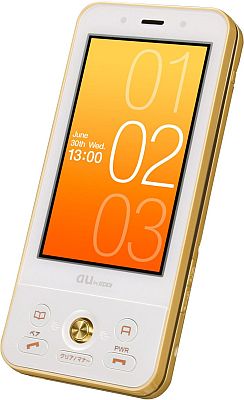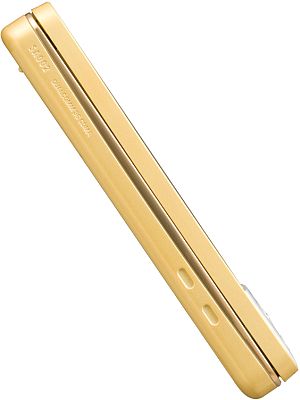 "Custard Yellow"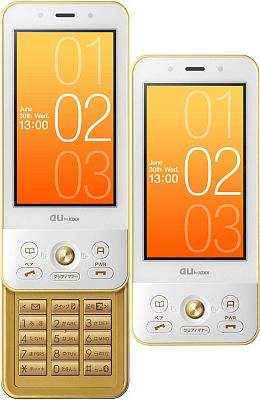 "Pistachio Green"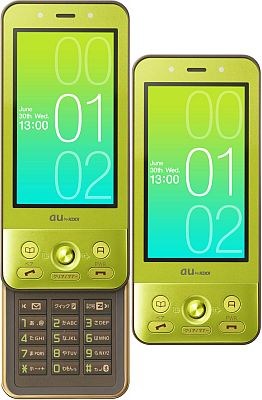 "Pepper Black"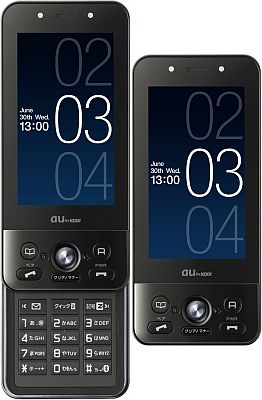 "Mousse Pink"


"Cherry Red"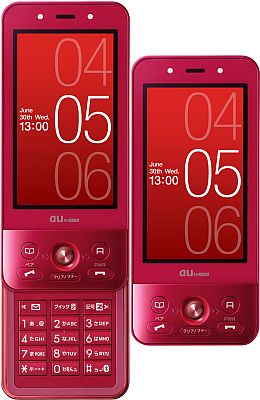 "Milk White"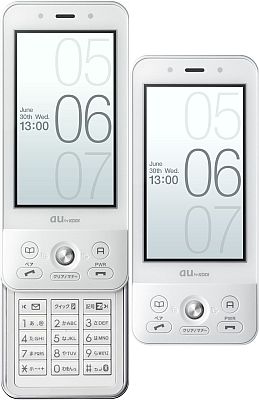 "Deep Water Blue"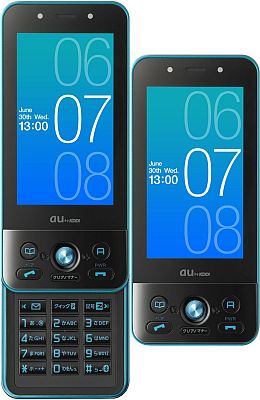 Kantan Keitai S PT001 by Pantech
Universal design "Kantan Keitai"(Easy Phone) mainly aimed at senior citizens. Without a display, the phone can be used just like a cordless phone, with easy-to-handle volume dial (for both the ringtone and the receiver volume) and adjustment for high-pitched voices.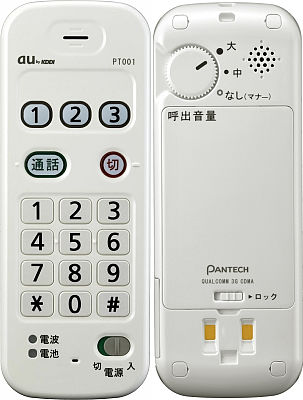 Here's the official website.

(Japanese)ARASHI×NEW COLLECTION 2010 SUMMER | au by KDDI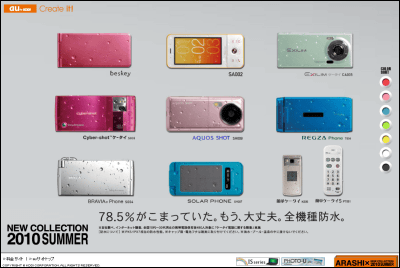 Related Posts:
KDDI's new cell phone lineup for Autumn/Winter 2009-2010 No.1/2 - GIGAZINE

KDDI's new cell phone lineup for Autumn/Winter 2009-2010 No.2/2 - GIGAZINE

Winners of "iida AWARD 2010" Cellphone Peripherals Design Contest - GIGAZINE
in Mobile, Posted by darkhorse_log