NHK-FM to air "World of Game Music" on May 6th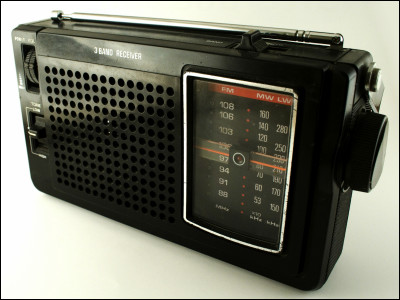 (This article was originally posted in Japanese at 12:30 Apr. 30, 2010.)

As TVs and the Internet are grabbing its market share, radio programs have no choice but getting venturesome year by year. NHK's "Zanmai(listen as much as you want)" series is one of these avant-garde programs, airing musics from "dawn till dusk" on single theme.

In 2008, they had "Anime Song Zanmai". Answering the acceptance they are going to hold another "Anime song Zanmai" this year. And also, they are to broadcast another exciting program themed on game music.

Read on for detail.

NHK-FM Blog: NHK Blog | Program Highlight | Late Night Show "World of Game Music" won't make you sleepy!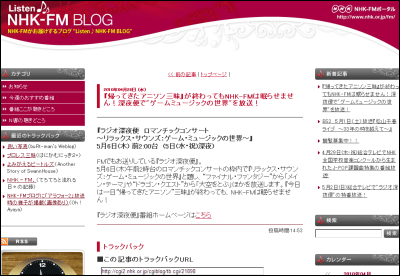 According to NHK-FM official page, "World of Game Music" is to be aired after the airing of "Anime song Zanmai Returns" ends at 1:00 AM May 6th JST.

Soundtracks from Square Enix's long-seller "Final Fantasy" and "Dragon Quest(a.k.a. Dragon Warrior)" franchise are scheduled to be aired.

Airing Schedule | The Late Night Show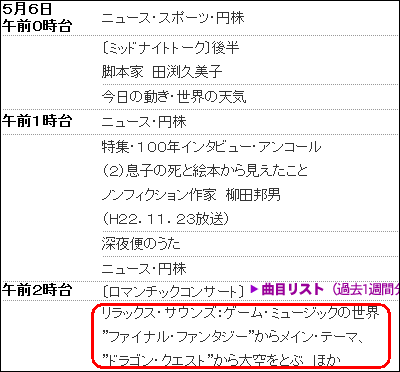 Here's the link to the official site.

The Late Night Show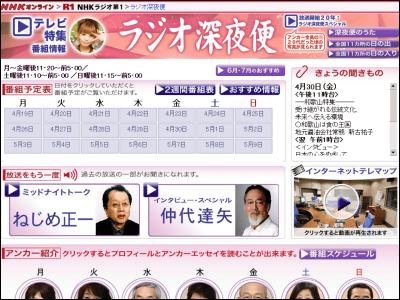 Related Post:
NHK Radio to air Sci-Fi spinoff of"Today, All Day Long, Anison"program - GIGAZINE

Osaka's Got Talent! Videos from the Elimination of NHK's Anison Karaoke Contest - GIGAZINE

Anison Rules! Anime songs dominated 7 out of Top 10 CD sales ranking - GIGAZINE

Elimination of Animax's All-Japan Anison Grand Prix 2009 to be live-broadcasted on Internet - GIGAZINE

"Anison Kouhaku 2009" Music Show to be held on New Year's Eve - GIGAZINE