Lawson's Evangelion tie-in Snacks Now On Sale!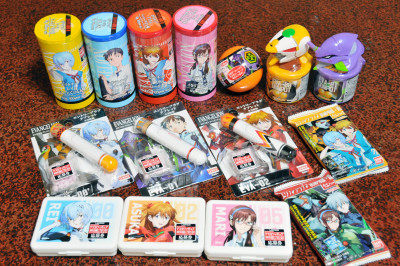 (This article was originally posted in Japanese at 03:45 Apr. 23, 2010)

Here are some of the products we bought at the Evangelion-themed convenience store Lawson Tokyo-3 Shop in Hakone last weekend. Unfortunately the tie-in promotional campaigns in Hakone was cancelled on Sunday, but today on April 27 the Evangelion goodies are hitting the Lawson shops throughout Japan.

Pics after the cut!
"Oyatsugoro Potato Chips" comes in four flavours, 105 yen (about $1.10) each.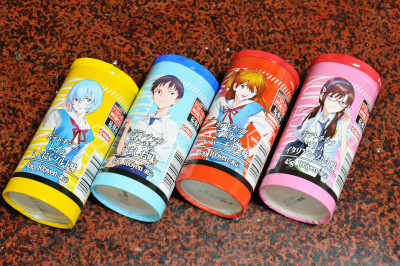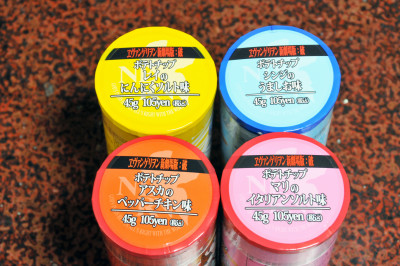 The yellow pack is Rei Ayanami's "Ninniku Salt"(garlic salt) flavour. 248kcal per pack.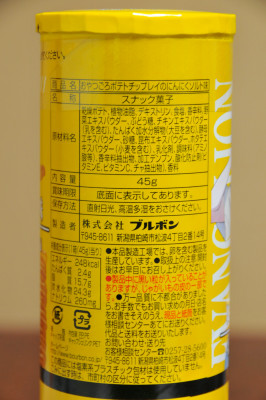 Shinji Ikari's "Umashio"(tasty salt) flavour. 249kcal.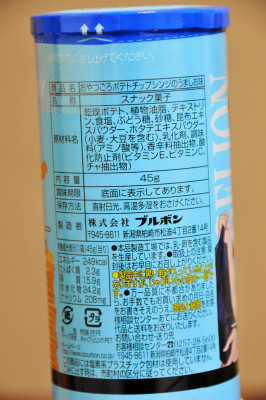 Asuka Langley Shikinami's "Pepper Chicken". 246kcal.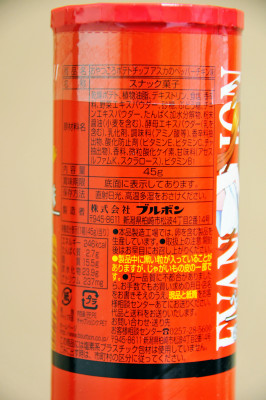 Mari Illustrious Makinami's "Italian Salt". 247kcal.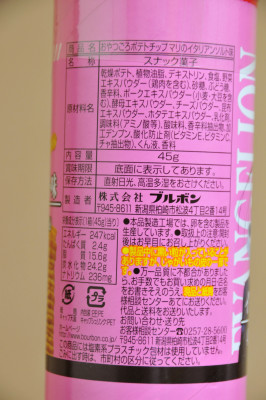 For some reason, Shinji's pack wasn't candy-striped.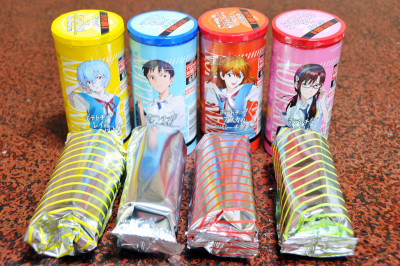 Pringles-style chips. Strong smell of garlic hits you when you open the pack of Garlic Salt. Rei Ayanami must love this considering her fondness for garlic ramen.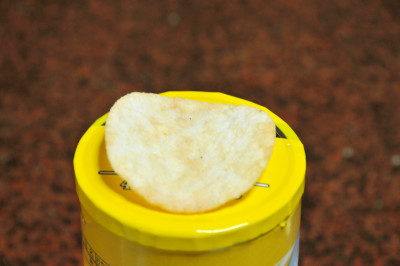 Shinji's Tasty Salt is light-flavoured compared to Garlic Salt.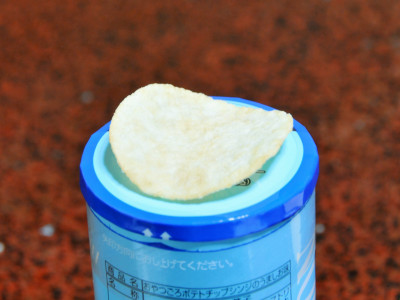 Asuka's Pepper Chicken is a bit on the spicy side.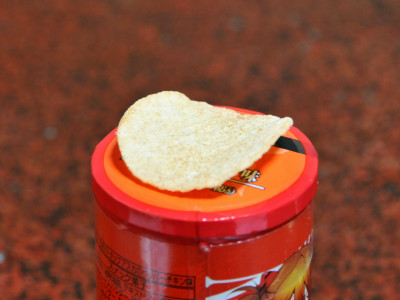 Mari's Italian Salt tastes a bit saltier than Shinji's.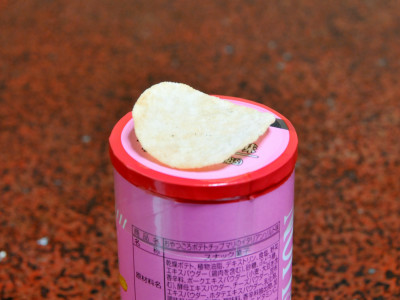 "Evangelion Entry Plug Tablet", 390 yen ($4.16) each.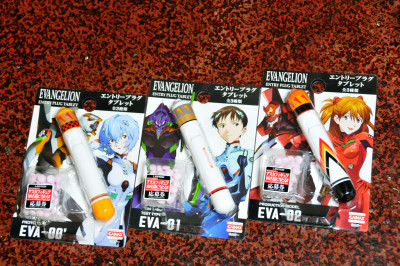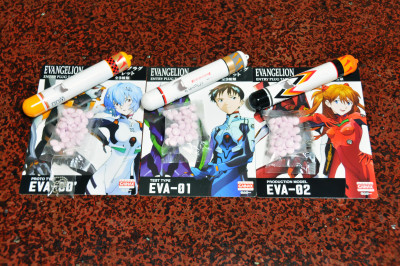 Cassis mint flavoured candies in entry plug-shaped container.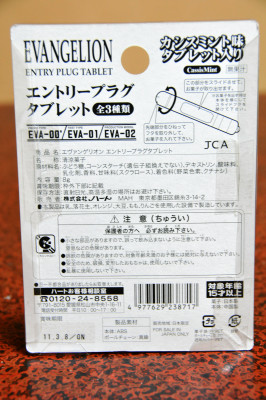 But you can just eat the candies from the bag and use the entry plug as a keychain or something(it comes with tiny ball chain).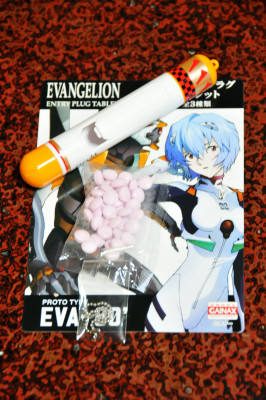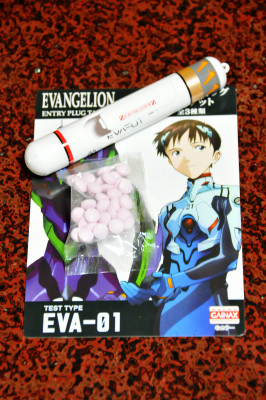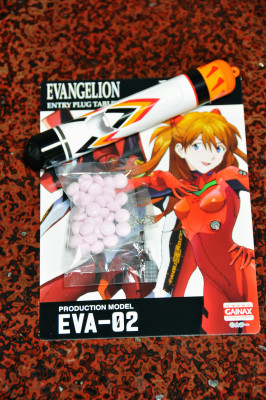 "Evangelion Mini Case", 399 yen ($4.25) each.


Contains six gumballs.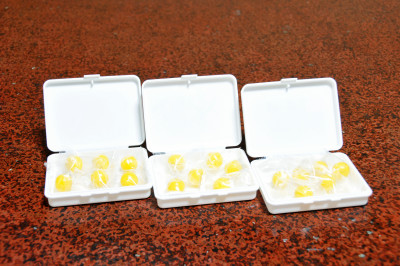 The label peels off easily.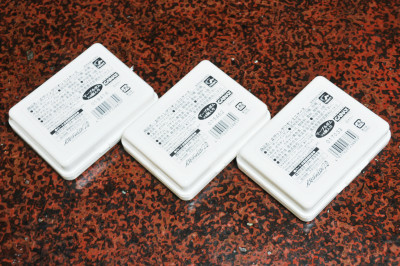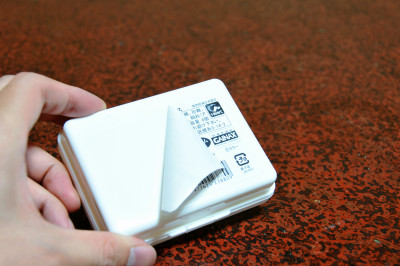 So you can carry it around as a pill case or something.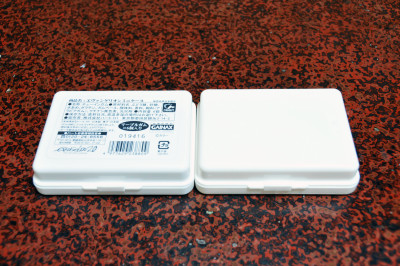 "Evangelion Gum Pot 2", 698 yen ($7.44) each.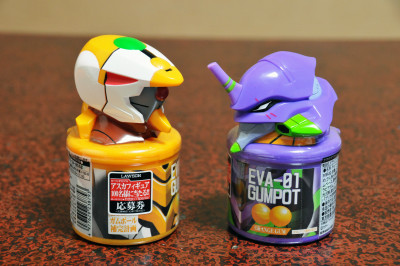 Unit-01 Gumpot was also released in Lawson's campaign last summer, but the PROTO TYPE-00' is a new addition this year.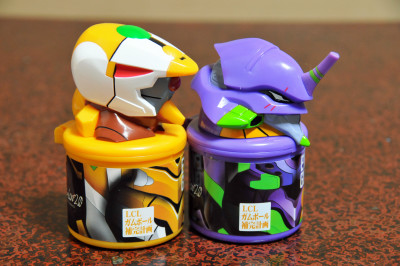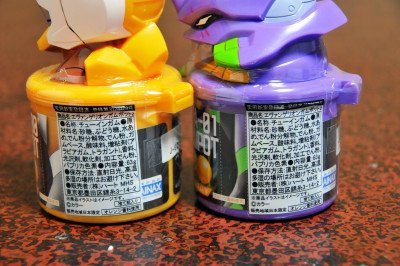 The gumballs were cassis-flavoured last year but this year's version is apparently LCL-flavoured (no need to get squirmish, they actually taste like orange).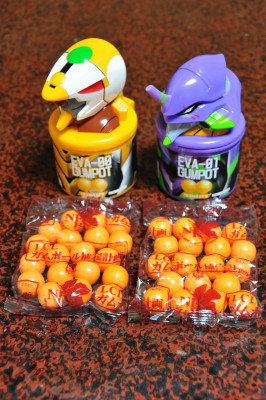 "Evangelion: 2.0 You Can (Not) Advance Wafers 2", 105 yen ($1.12).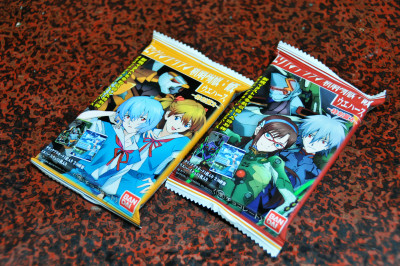 The package comes in two colours but both contain the same wafer and a collectible card.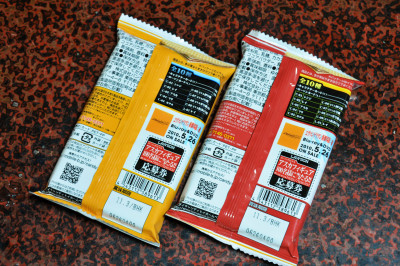 Chocolate flavoured wafer.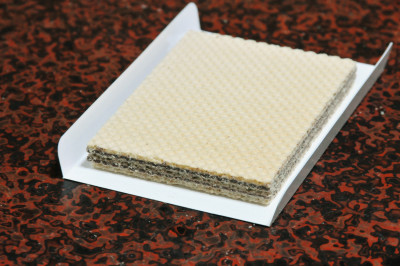 The cards are packed randomly out of ten types. This time we got Shinji and Rei.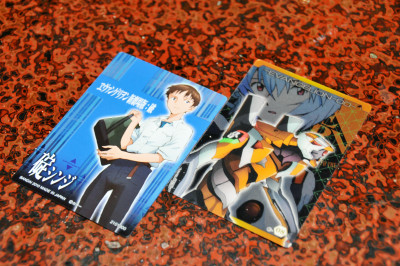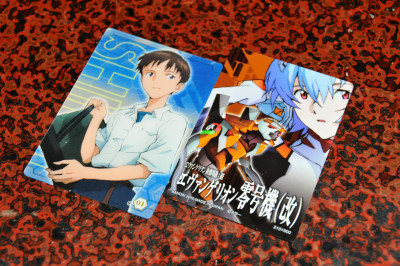 "Evangelion Memory Card Case", 399 yen ($4.25).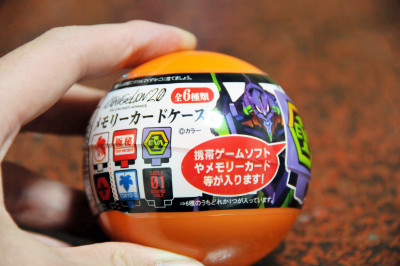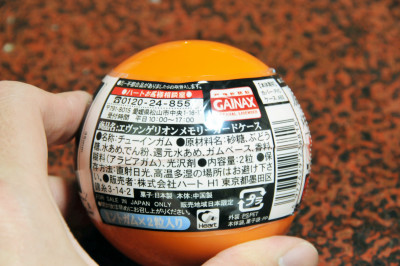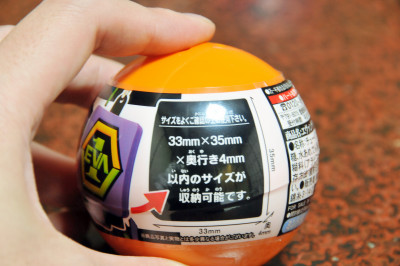 Contains two pieces of chewing gum and a sleeve for memory card.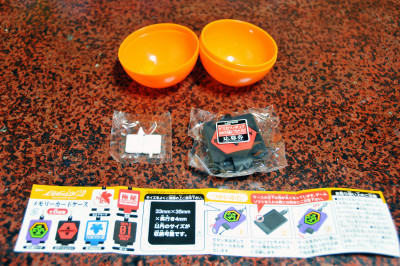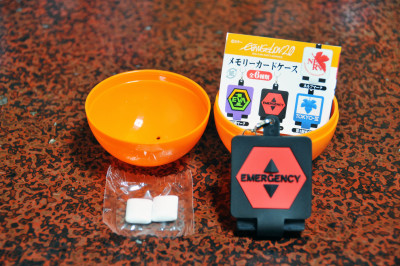 Related Posts:
Evangelion-themed Convenience Store "Lawson Tokyo-3 Shop" Opened in Hakone - GIGAZINE

Products featuring Evangelion: 2.0 You Can (Not) Advance -Part 1. Beverage - GIGAZINE

Products featuring Evangelion: 2.0 You Can (Not) Advance -Part 2. Noodles and Bun - GIGAZINE

Products featuring Evangelion: 2.0 You Can (Not) Advance -Part 3. Snacks - GIGAZINE