Gorgeous "Pop-up Pirate" with Swarovski Crystal Decoration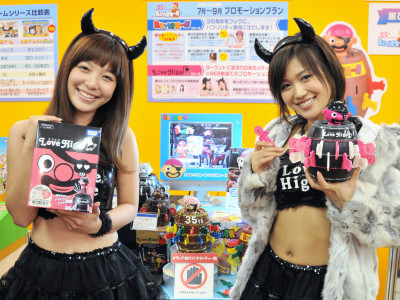 (This article was originally posted in Japanese at 19:35 Apr. 21, 2010.)

2010 is the 35th anniversary of beloved "Pop-up Pirate" game. There have been so many variations including Wiiware edition but this will be the glitziest one in the franchise. At the Takara Tomy Business Exhibition they brought Pop-up Pirate gorgeously decorated with full of Swarovski crystals.

Read on for detail.

"Pop-up Pirate" booth at the site.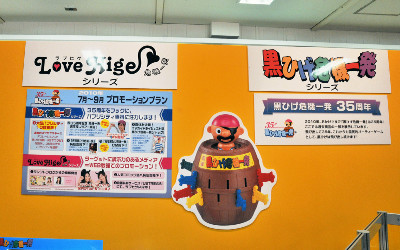 The board introducing lovely PR girl "Love-Hige girls".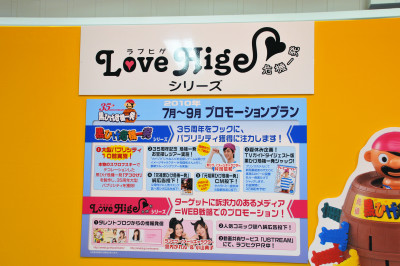 Love-Hige is one of the variation specialized on use in a matchmaking party. When one makes a wrong move and pop the pirate out, he/she has to obey the order printed on the knife like "Whisper him/her 'I love you' in his/her ear" or like that.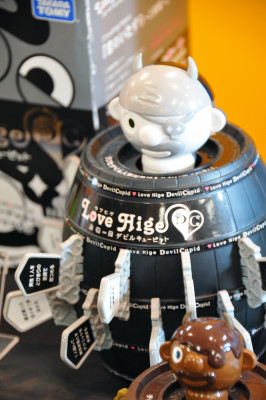 He now looks like an angel, but he's like a devil in his back. Depending on whether side is up when he pops out, the order will be milder or more hardcore.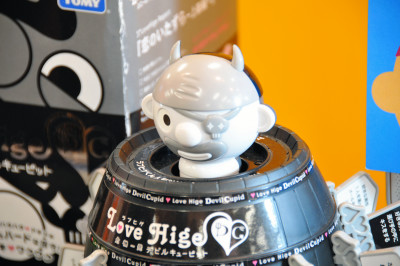 Love-Hige Sweet. Orders are rather sweeter, they say.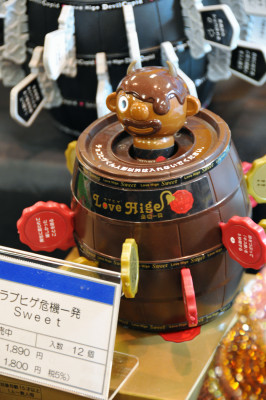 And Pop-up pirate with Swarovski crystals.


Gorgeous, isn't it?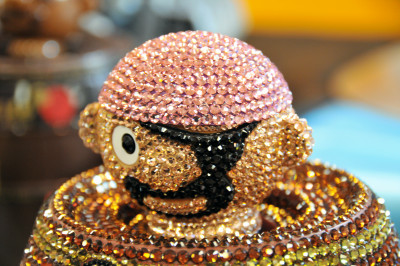 Festive enough for the 35th anniversary.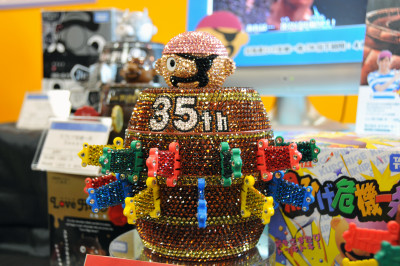 Regretfully it's a customized product and it's not for sale.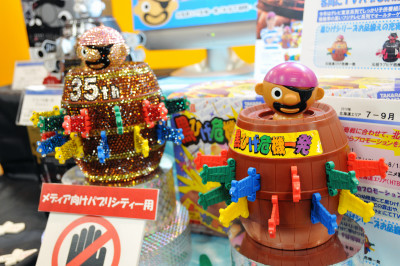 Boothbabes at the site.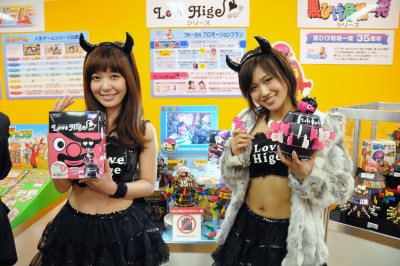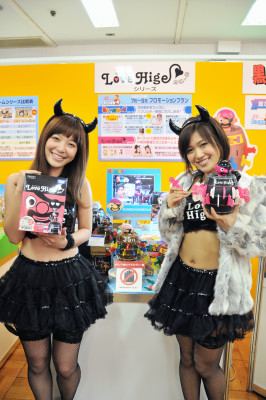 Related Post:
Takara Tomy Business Exhibition 2010: Table Of Contents - GIGAZINE

Cup Noodles Look-Alike Puzzle that Defeated All Visitors in TOKYO TOY SHOW 2009 - GIGAZINE

Don't be Afraid, show your tantrum on this Table Flipping Simulator! - GIGAZINE