Lightsaber wielding Domo-kun joins Anakin Skywalker in new "Star Wars: Clone Wars" TV Spot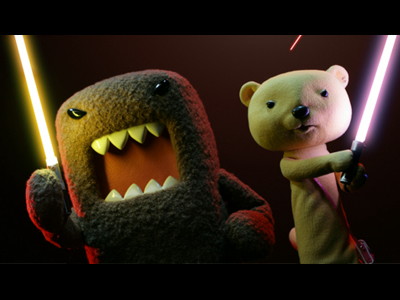 Japanese-dubbed version of Star Wars: Clone Wars is now airing on NHK Educational and NHK BShi. To promote the series, NHK television station's mascot Domo joins Anakin Skywalker, Yoda, Obi-Wan Kenobi and the likes in a special 30-second TV spot. Cute!!!

Read on for details and pics.
(Japanese)NHK Digital:: Domo-kun's "Star Wars: Clone Wars" TV Spot

You can see the commercial here on NHK's official website.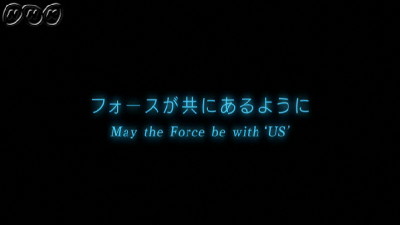 Uh-oh, Anakin's surrounded by enemies...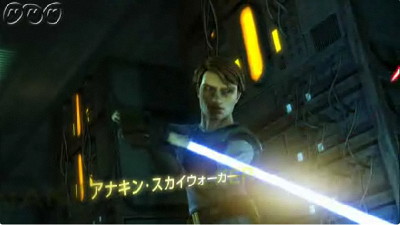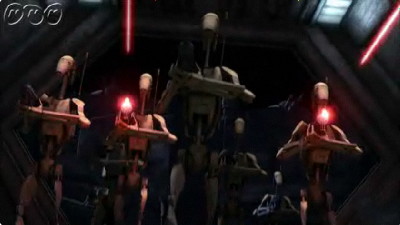 Time for Domo and Tashanna to save his ass.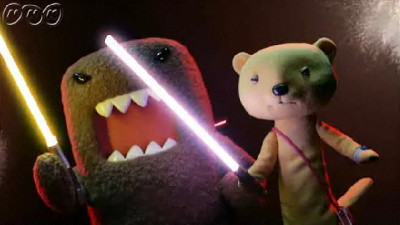 Yoda's Force sends a cup of green tea to Mr. Usaji.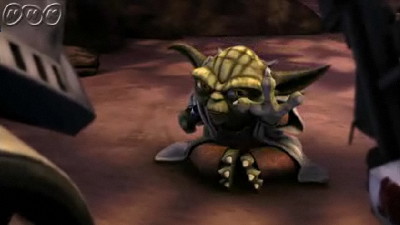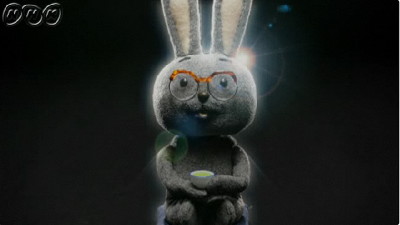 Hope we'd see the whole Star Wars saga re-enacted by Domo and Co. someday.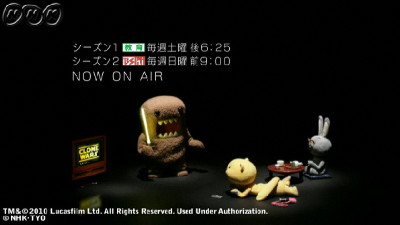 The video's also posted on YouTube.
YouTube - Star Wars: The Clone Wars TV Spot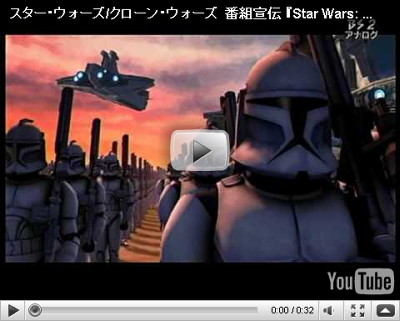 Apparently, this is not the first time Domo-kun met Star Wars. Check out this adorable Domo-bacca by Spencer Brinkerhoff III.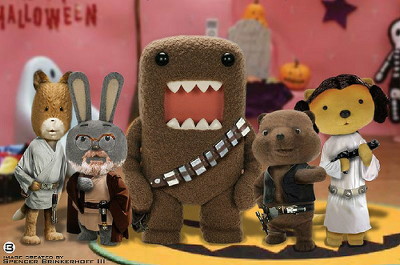 Related Posts:
Samurai Wars: What Would Star Wars Characters Look Like in Feudal Japan? - GIGAZINE

Star Wars R2-Q5 USB Hub that Beams and Beeps! - GIGAZINE

Photoshop Tutorial -How to make a realistic Totoro using only six free materials - GIGAZINE