Trailer of Upcoming Yokai Anime "Nurarihyon no Mago" Screened at TAF2010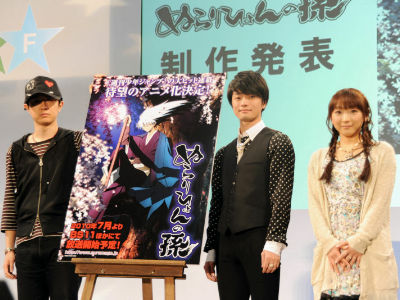 (This article was originally posted in Japanese at 17:08 Mar. 28, 2010)

A TV anime adaptation of the ongoing yokai manga Nurarihyon no Mago(Grandchild of Nurarihyon) serialised in Weekly Shonen Jump will be launched this July.

A teaser trailer was screened at a stage event held at TAF2010, presented by voice actor Jun Fukuyama, Tomokazu Sugita and voice actress Yui Horie.

Video and pics after the cut!
(Japanese)Nurarihyon no Mago Official Site

Here's the trailer. Short, but it shows both the "Day" form and "Night" form of the hero Rikuo.
YouTube - "Nurarihyon no Mago" at TAF2010


Voice actor Jun Fukuyama of Nura Rikuo.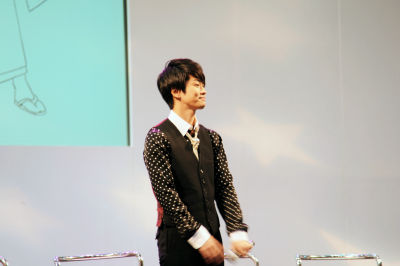 Yui Horie of heroine Yuki Onna/Oikawa Tsurara.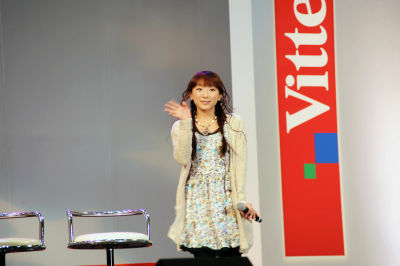 Tomokazu Sugita of Zen.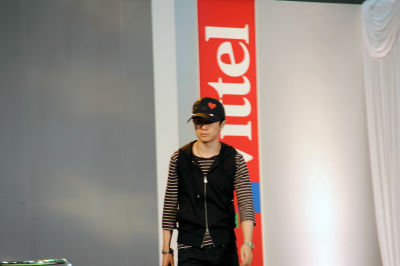 Fukuyama said he's excited to star a Shonen Jump anime since he's a reader of the magazine himself. About the other cast members, he really admires veteran voice actor Chikao Otsuka who is casted as Rikuo's grandfather Nurarihyon, and looking forward to work with.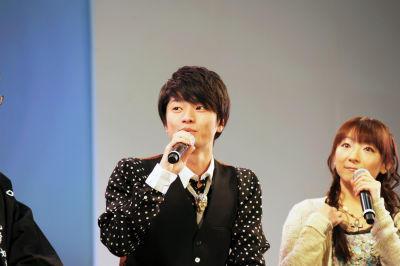 Yui Horie confessed she was nicknamed Yuki Onna(scary snow woman in Japanese folklore) in primary school, which might help her get into character.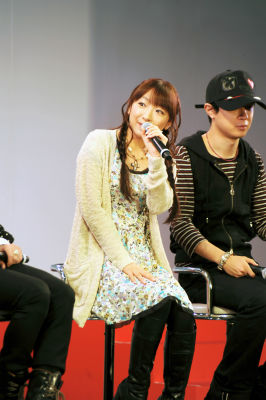 Sugita explained his role Zen is "crazy about Rikuo". Although Zen is weak and his days are numbered, Sugita said he'd like to give him a "burning life".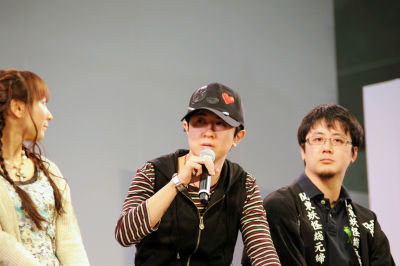 Illustration for Konami's trading card game(due July) was shown for the first time.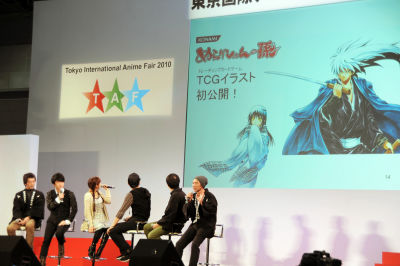 A kakejiku is also to be released by Konami.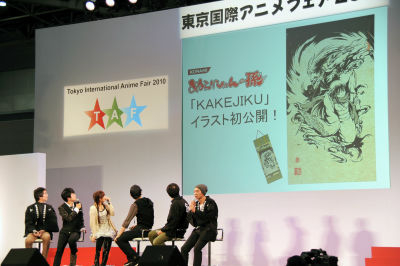 The trailer was shown again, entrancing the cast and staff members on stage.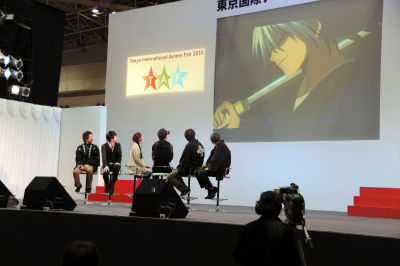 Related Posts:
Anime Adaption of Yokai Manga "Nuraruhyon no Mago" starts this July - GIGAZINE

List of New Anime: Spring 2010 - GIGAZINE

Tokyo International Anime Fair 2010: Table of Contents - GIGAZINE