"Monster Hunter Portable 3rd" for PSP to come out by the end of 2010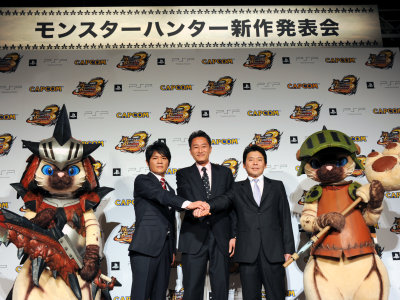 It's official! The new title in Capcom's Monster Hunter franchise is to be Monster Hunter Portable 3rd for PSP, sequel to Monster Hunter Freedom Unite(called Monster Hunter Portable 2nd G in Japan).

Here's our coverage of the press conference held today at Happo-en, Tokyo.
The presentation started.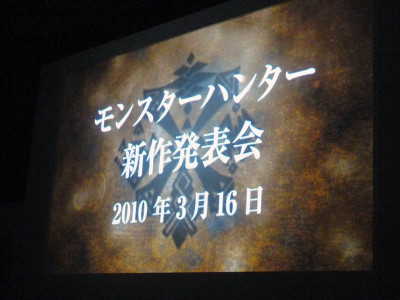 Haruhiro Tsujimoto, COO of Capcom.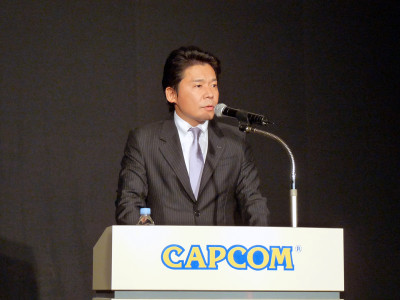 According to Tsujimoto, the sales of Monster Hunter Portable 2nd G is to reach 4 million by the end of this month, becoming one of the most successful titles in the whole franchise. The new title will be enjoyable for new audience as well as the four million fans.

Series producer Ryozo Tsujimoto.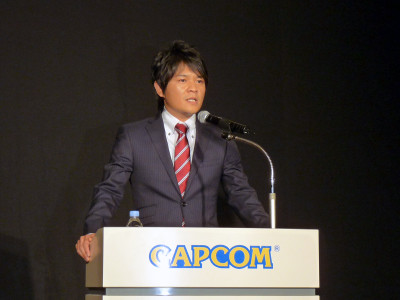 The title "Monster Hunter Portable 3rd" was announced.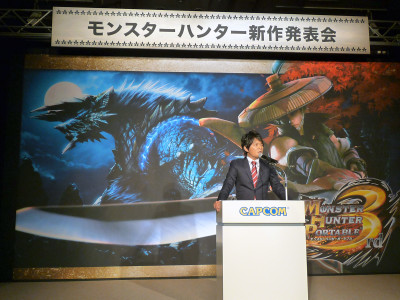 To be released for PlayStation Portable by the end of this year.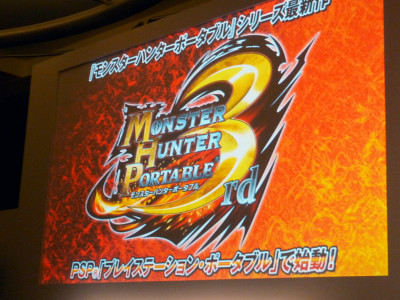 As in Monster Hunter Freedom Unite, a Felyne fighter is to help you on your quests.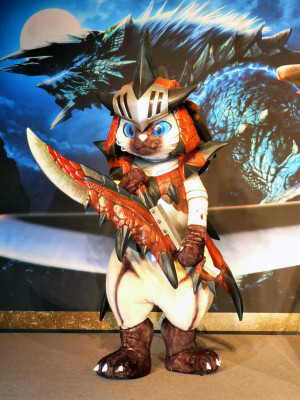 What's more, a Melynx fighter can help you alongside the Felyne. You can customise their armour and weapons.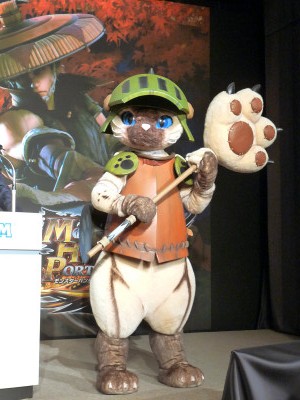 Kazuo Hirai, Chairman and Group CEO of Sony Computer Entertainment.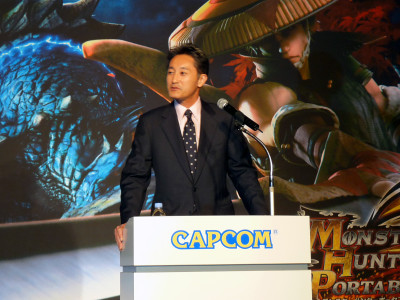 Posing for the press.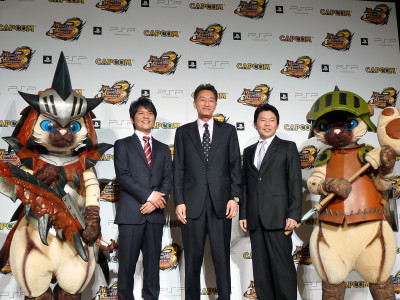 We'll be posting more details later on.

Next Post:
Screenshots of "Monster Hunter Portable 3rd" Came Out - GIGAZINE

Previous Post:
"Monster Hunter Portable 3rd" for PSP to come out by the end of 2010 - GIGAZINE

Related Posts:
New Weapon "SLASH AXE" unveiled for coming Wii title MONSTER HUNTER 3 - GIGAZINE

Release Date of "Monster Hunter 3" announced, with Package Design of Special Limited Edition - GIGAZINE

Fake, copy, hommage…whatever. "Monster Hunter" like MMORPG launched in China - GIGAZINE