"Kannagi" returns after 15 months hiatus as spinoff "Kanpachi" by the creator's brother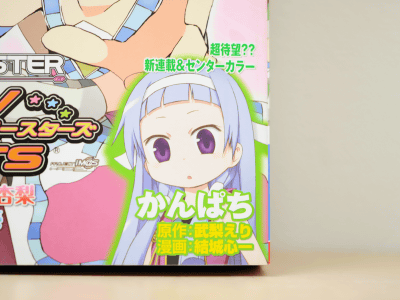 (This article was originally posted in Japanese at 01:22 Mar. 10, 2010)

Kannagi: Crazy Shrine Maidens, the popular manga series written and illustrated by Eri Takenashi which was adapted to anime in 2008, is currently on hiatus since December, 2008 due to the author's health problem. Takenashi underwent surgery on December 12, 2008 and announced in August, 2009 that she would be taking at least a year-long break to fully recover.

Good news for fans waiting for her recovery, a spinoff manga series called Kanpachi started on the April 2010 issue of Comic Rex(the magazine that Kannagi has been serialised in), illustrated by her older brother who is also a manga artist by the name of Shin'ichi Yuhki.

Read on for details and pics.
April 2010 issue of Comic Rex came out on March 9.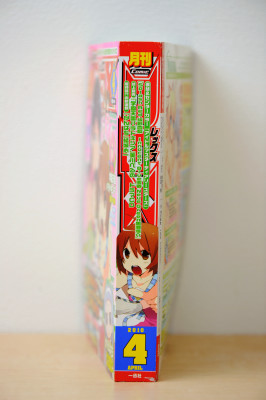 The cover features iDOLM@STER Dearly Stars, manga adaptation of The Idolmaster.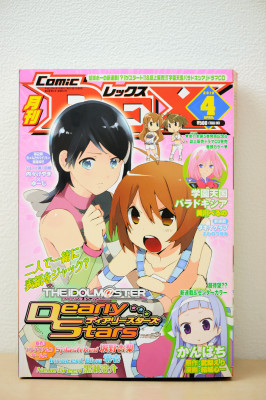 On the bottom right of the cover is Nagi, though looks a bit different. Maybe younger?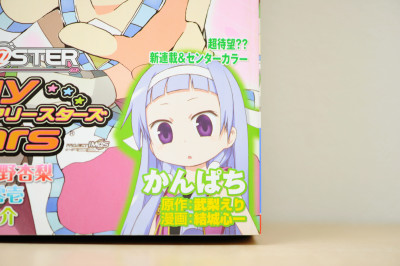 Kanpachi starts on page 539 with a coloured illustration. It's a comedy manga based on Kannagi.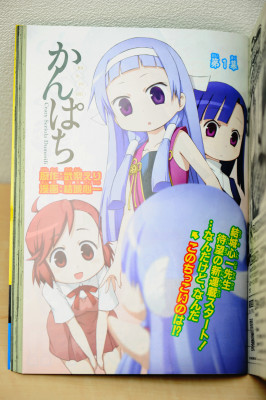 It says Kanpachi's "Gensaku" is done by Eri Takunashi and "Manga" is done by Shin'ichi Yuhki.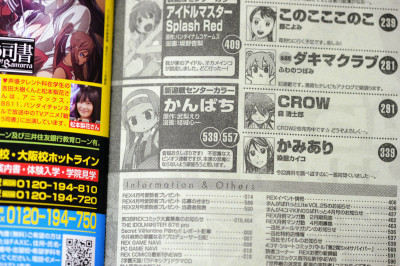 If a manga is attributed to two person for "Gensaku" and "Manga" respectively, it usually means it's written by the former and illustrated by the latter. But in this case it could mean that Kanpachi is both written and illustrated by Shin'ichi Yuhki adopting the characters and settings of Eri Takenashi's Kannagi, since "Gensaku" literally means "Original Story". Nevertheless, Takenashi should have contributed to the new manga in some way considering they're siblings and all, which hopefully means she's well on her way to full recovery.

Related Posts:
Original pictures of "Kannagi" exhibited at Ufotable Cafe - GIGAZINE

Top 20 Freeloading Anime/Manga Characters People Want To Live With - GIGAZINE

"Watshi no Yasashikunai Senpai" to be the First Live-Action by Director Yamamoto of "Kannagi" - GIGAZINE
in Note, Posted by darkhorse_log