Pizza Hut's Latest "Mini Dog" Pizza in "So Ra No Wo To" Special Pizza Box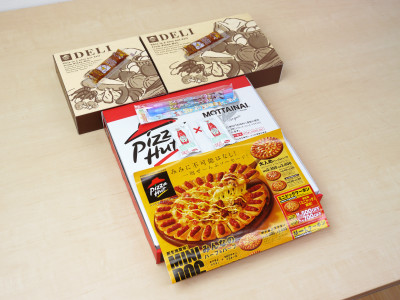 (This article was originally posted in Japanese at 17:00 Mar. 09, 2010)

Another anime tie-in by Pizza Hut Japan, this time with So Ra No Wo To, the ongoing anime series produced by A-1 Pictures and Aniplex as the debut project in Aniplex and TV Tokyo's joint project "Anime no Chikara".

So we ordered another wacky Japanese pizza on the newly introduced "Mini Dog" crust with little sausages on the outer crust, which of course came in the special So Ra No Wo To pizza box.

Pics after the cut!
(Japanese)Pizza Hut:: "So Ra No Wo To" Present Campaign!

Our pizza arrived in So Ra No Wo To pizza box.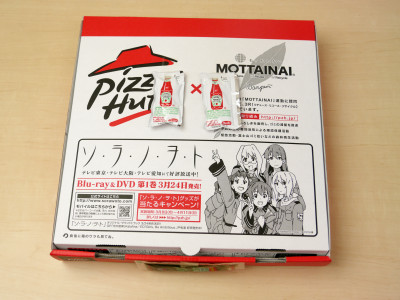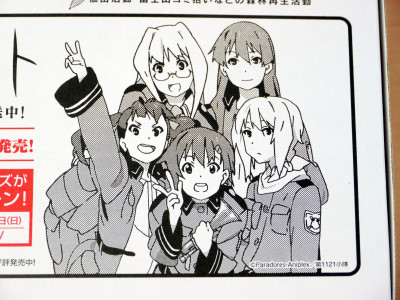 First volume of DVD and Blu-ray will come out on March 24.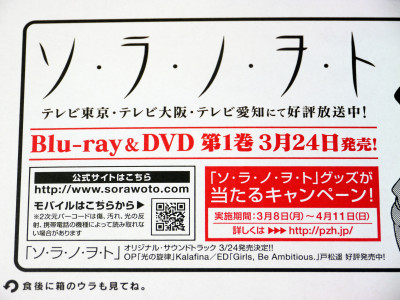 We ordered their new specialties, half "BBQ Chicken Mayonnaise" and half "Potato Mayonnaise Gratin" pizza on "Mini Dog" crust. 2,150 yen (about $23) for medium size.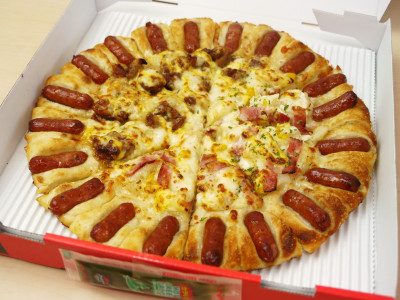 "BBQ Chicken Mayonnaise". The chicken tasted more like yakitori rather than BBQ, and mayonnaise was kind of killing the whole flavour. The mini dogs on the edge weren't so bad but maybe a bit too greasy. Considering you'll get enough meat by the mini dogs, simple veggie toppings like mushrooms and tomatoes might go better with the Mini Dog Crust.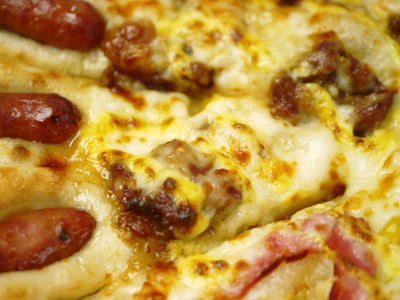 The toppings on "Potato Mayonnaise Gratin" is basically potato salad served warm with bacon. Not bad. The bacon could have been crispier, and again you have to put up with general amount of mayonnaise (you'd be surprised so many things in Japan are doused in mayonnaise), but we guess this one is more balanced than "BBQ Chicken".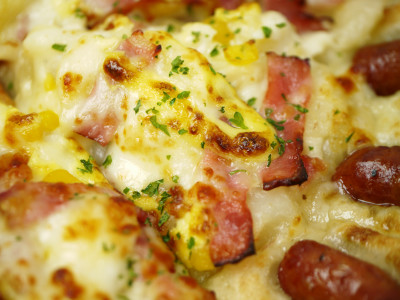 You'll get two pieces of cheese focaccia(left) for free if you order via Pizza Hut Japan's website. We ordered another four(right) to share with our colleagues.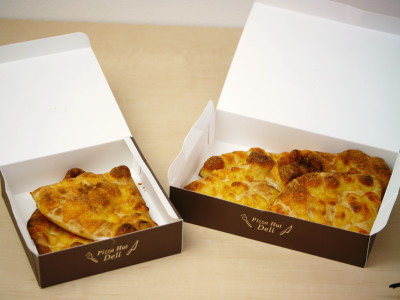 Crispy on the outside, chewy on the inside. Quite tasty but we failed to see the point of ordering them with pizza. They taste kind of similar. 500 yen (about $6) for 4 slices.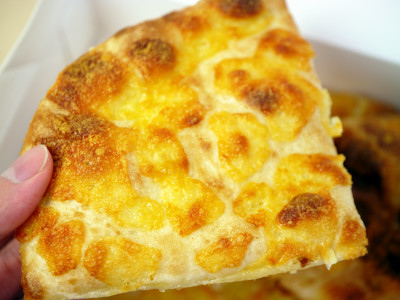 If your order's over 2,300 yen you'll get this freebie Pretty Cure Allstars DX2 Pizza Hut Original Glitter Pen.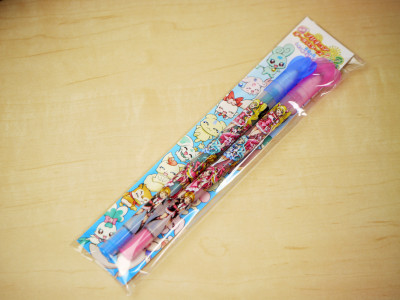 A set of pink and blue.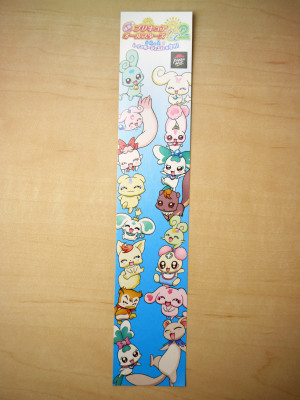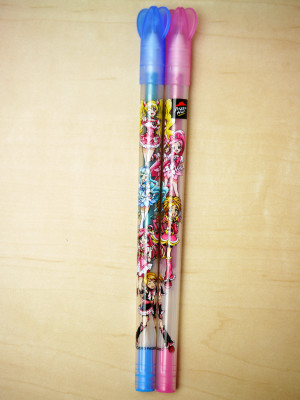 The illustrations are same for both colours. Here we've got Cure Peach from Fresh Pretty Cure!, Cure Blossom and Cure Marine from HeartCatch PreCure!.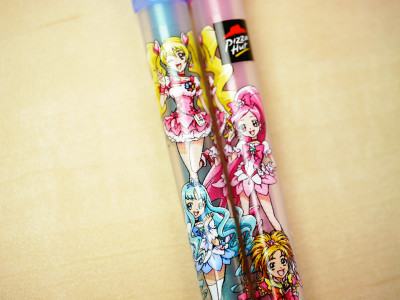 Cure Bloom from Pretty Cure Splash Star, Cure Dream from Yes! PreCure 5 and Cure Black from Futari wa Pretty Cure. The movie Pretty Cure Allstars DX2 will premiere on March 20.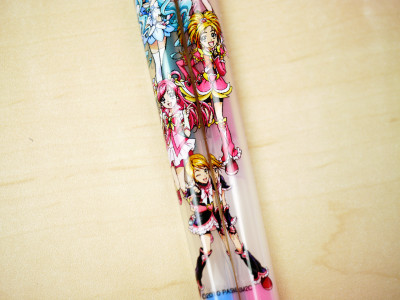 And here's what the So Ra No Wo To Pizza Hut special wallpapers look like.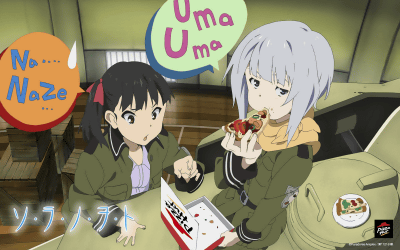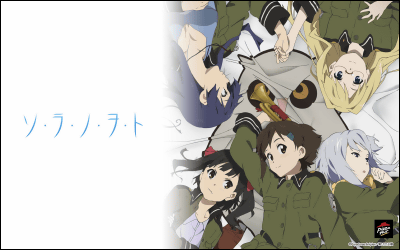 Related Posts:
Pizza Hut Summer Special in "Bakemonogatari" Pizza Box - GIGAZINE

Pizza Hut Japan's "Cheese Harmony" in Macross Frontier Pizza Box - GIGAZINE

"Magical Girl Lyrical Nanoha The MOVIE 1st" Tie-In Pizza Box by Pizza Hut - GIGAZINE

SENGOKU BASARA Special Pizza Box from Pizza Hut - GIGAZINE

Pizza Hut done it again. "Maria sama ga miteru" pizza box review. - GIGAZINE