Anime Adaption of Yokai Manga "Nuraruhyon no Mago" starts this July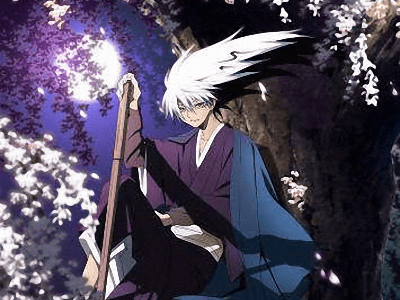 (This article was originally posted in Japanese at 00:0 Mar. 01, 2010)

Serialized in Weekly Shonen Jump since March, 2008, Nurarihyon no Mago(lit. Grandchild of Nurarihyon) by Hiroshi Shiibashi is a relatively new manga series which seemed to have secured a place in the unsparing magazine.

A TV anime adaptation of the yokai manga was announced, to be launched in July, 2010, with the same cast members as the drama CD released in December, 2009, including popular voice actor Jun Fukuyama and Aya Hirano.

Read on for details.
Nurarihyon no Mago Official Site
http://www.nuramago.jp/

As the title suggests, Nuraruhyon no Mago centers on the life of a grandson of Nurarihyon.

Rikuo Nura is a 13-year old boy, average in most aspects except he inherited 1/4 of his grandfather's yokai(Japanese folklore spirits) blood. In times of impending danger his yokai blood awakens and he switches into his Night form who is confident, strong and inspires "Fear" amongst his allies leading many to join him. Despite his grandfather's wish to succeed him as The Master of Yokai, Rikuo comes to realise the evil nature of the yokai deeds and rejects the idea of becoming their master. He attempts to become more like a normal human by doing all sorts of good deeds.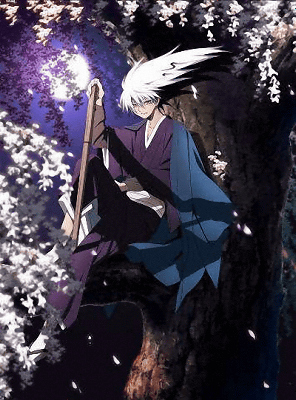 Protagonist Rikuo will be voiced by award-winning voice actor Jun Fukuyama of Code Geass(Lelouch Lamperouge). Yui Horie of Bakemonogatari(Tsubasa Hanekawa) and Fruits Basket(Tohru Honda) will perform the role of Rikuo's subordinate/protective-older-sister-figure Yuki Onna, and Aya Hirano of Haruhi Suzumiya is casted as Kana Ienaga, Rikuo's childhood friend who seems to be harbouring a crush on Rikuo's Night form.

Animation production will be handled by Studio Deen of Jigoku Shojo: Girl from Hell.

Cast:
Rikuo Nura: Jun Fukuyama
Yuki Onna: Yui Horie
Aotabou: Hiroki Yasumoto
Kurotabou: Kosuke Toriumi
Kubinashi: Takahiro Sakurai
Nurarihyon: Chikao Otsuka
Zen: Tomokazu Sugita
Gyuki: Joji Nakata
Gozumaru: Hiroyuki Yoshino
Mezumaru: Soichiro Hoshi
Kana Ienaga: Aya Hirano
Yura Keikain: Ai Maeda
Kiyotsugu Kiyojuji: Kisho Taniyama

©Hiroshi Shiibashi/Shueisha/Nura Clan

Related Posts:
133 Yokai Statues on Mizuki Shigeru Road - GIGAZINE

151 Pokemons Parade as Yokai in Traditional Ukiyo-e Style Paintings - GIGAZINE

Teaser Site Opened for the Long-Awaited "Gin Tama" Movie - GIGAZINE

Special Anime Episodes of "NARUTO" and "TORIKO" Came Out! - GIGAZINE
in Anime, Posted by darkhorse_log