Neo Geo 20th anniversary: SNK to restart User Support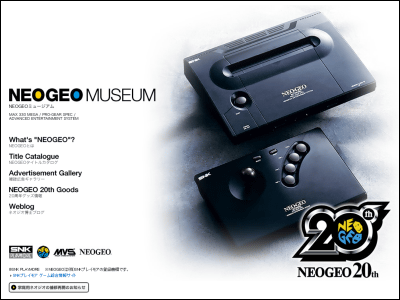 (This article was originally posted in Japanese at 13:00 Feb. 26, 2010.)

Neo Geo is a unique 16-bit game console born in 1990, which allowed you to experience in your house completely the same game as in arcades. Adopting the same silicone chips as arcade machines, Neo Geo showed a great performance which won hearts and minds of hard-core gamers, despite relatively higher price compared to other game consoles in those days.

It has been 10 years since the last Neo Geo was shipped out and its user support was terminated in 2007. But attention you gamers, they are to restart repair service for consoles, peripherals and game softwares.

Read on for detail.

Announcement on Repair Service for Homeuse Neo Geo | News | SNK Playmore Game Info Site


According to SNK Playmore, they are to restart repairing service of consoles, peripherals and software ROMs, commemorating Neo Geo's 20th anniversary.

They showed their thankfulness to see so many Neo Geo fans still playing with the console and told "We will keep on developing products which surely satisfies you. Thanks for your support."

Along with this announcement, they opened NEOGEO MUSEUM, an archive for the console's history. You will love this.

NEOGEO MUSEUM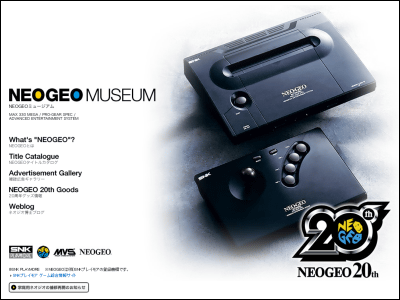 Related Post:
AOU 2010 Amusement Expo: Table of Contents - GIGAZINE

A North Korean Video Game Arcade which makes you painfully sad - GIGAZINE
in Game, Posted by darkhorse_log