Bunch of figures of Saber from "Fate/stay night" in Wonder Festival 2010 Winter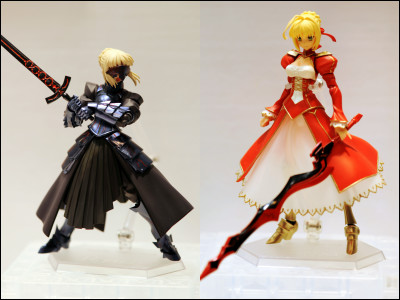 (This article was originally posted in Japanese at 19:33 Feb. 08, 2010.)

Saber from doujin game Fate/stay night should be one of the most favored character, not only as a heroine, but as an subject for a garage kits and plastic figurines with her exquisite costumes, armors and swords.

In Wonder Festival 2010 Winter, major garage kit manufacturers brought their Saber figures including authentic blue-and-gold Saber, red "Saber Extra" and berserk "Saber Alter".

Read on for detail.

Good Smile Company's booth.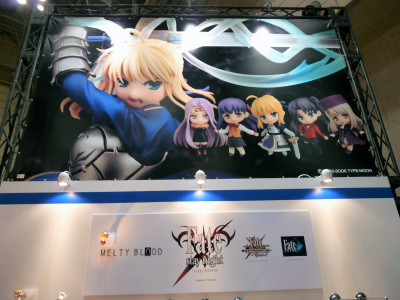 figma "Saber Extra" from PSP RPG Fate Extra. To be available in 2010.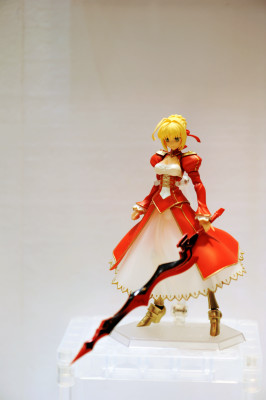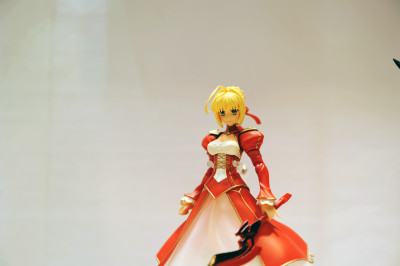 The sword she had is quite strange from what we know.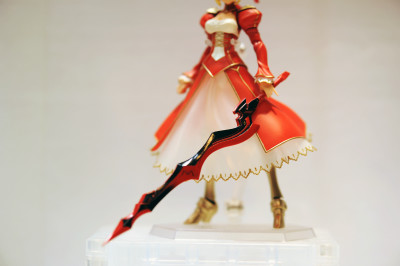 The RPG will also be available in 2010.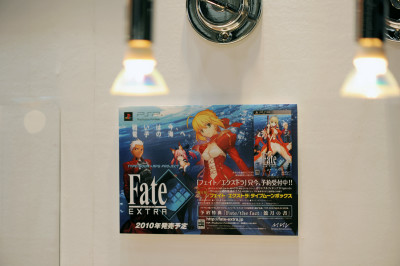 "Saber Alter", berserk Saber from the doujin game.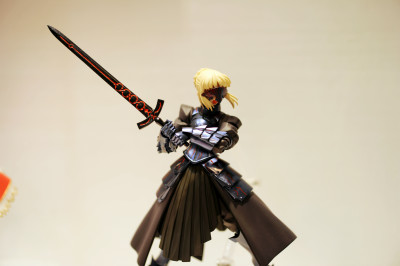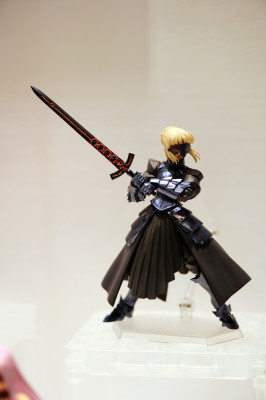 Basically Saber appears in the game as an guardian servant of protagonist Shiro Emiya. But according to the situation in the game, she stands in Shiro's way as a deadly foe.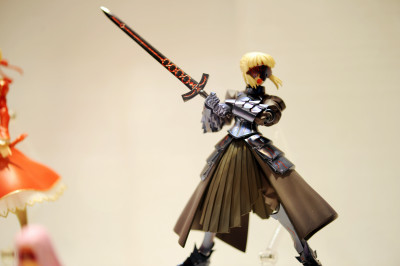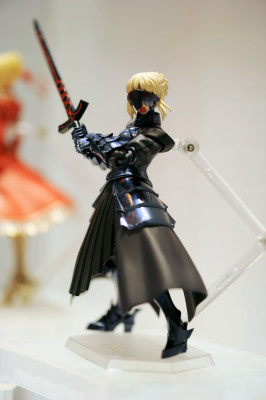 Servant Rider will be available in May 2010.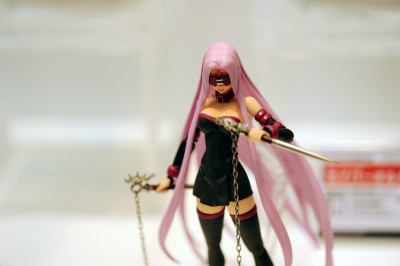 Saber in three different costumes.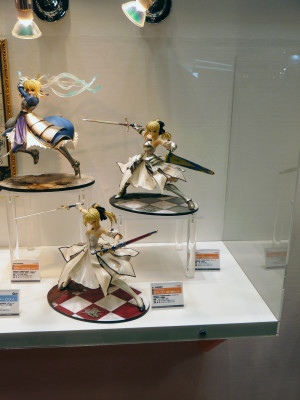 "Saber Lily - Golden Sword of Imperative Victory(Caliburn)" from arcade head-to-head fighting game Fate/Unlimited Codes. To be sold only at Wonder Festival site and via online.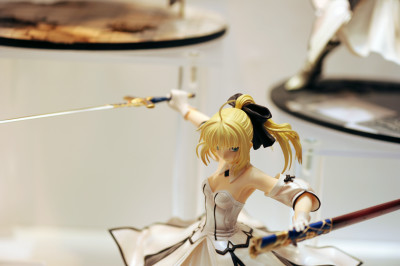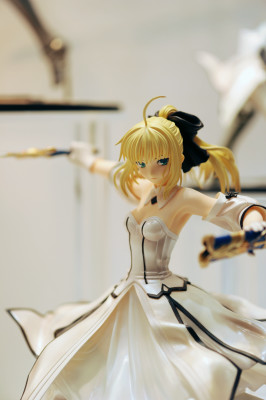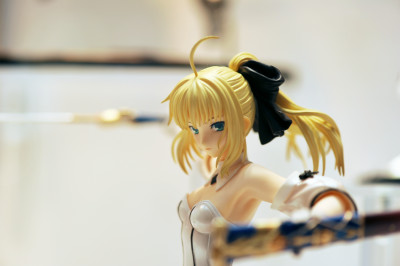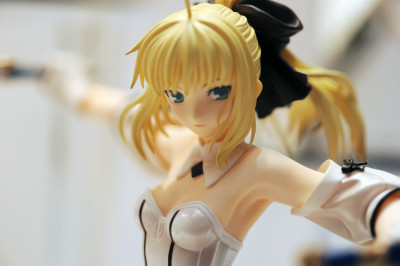 Scabbard with much engravings.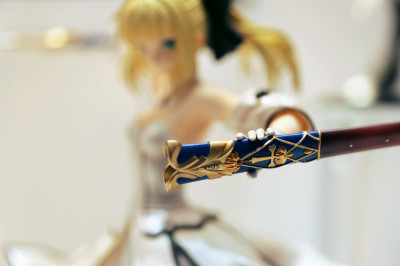 "Saber - Sword of Promised Victory(Excalibur)" to be released in July, 2010.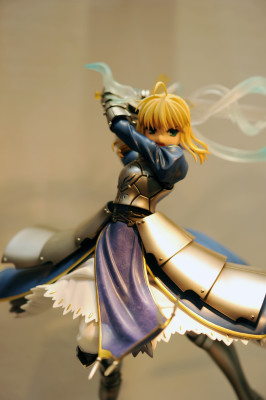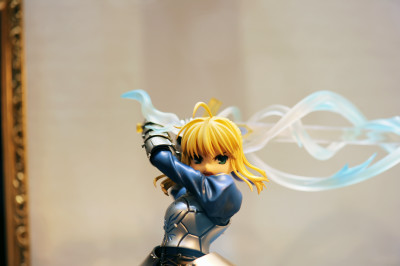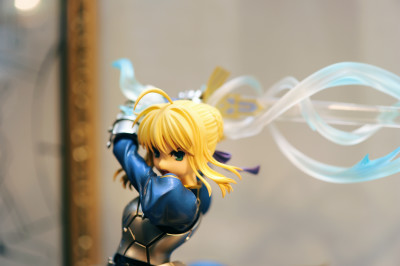 This should be the most authentic costume of Saber.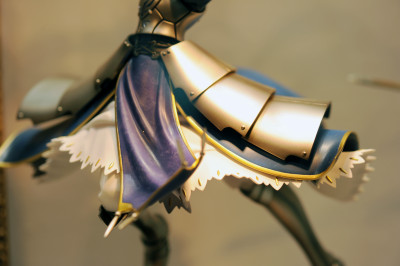 "Saber Lily - The Everdistant Utopia(Avalon)"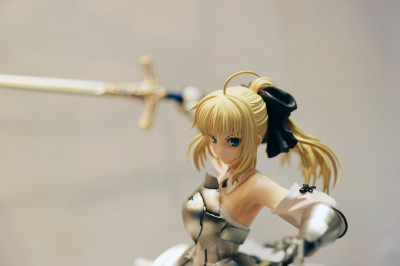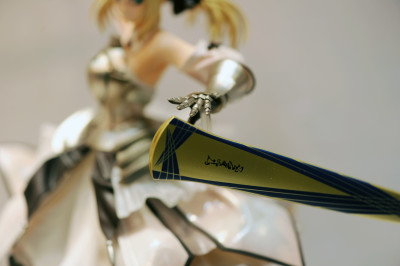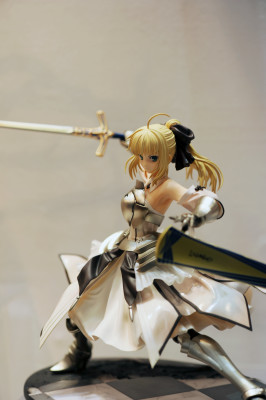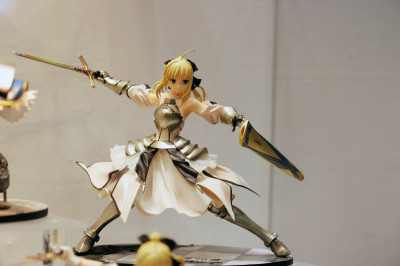 Looks like "Caliburn", but every small things are differrent from it.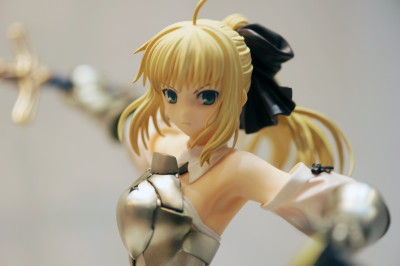 Sword charms. Left: Caliburn Right: Excalibur. To be available in spring 2010.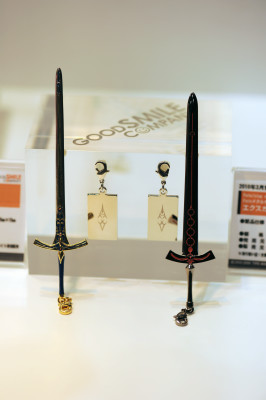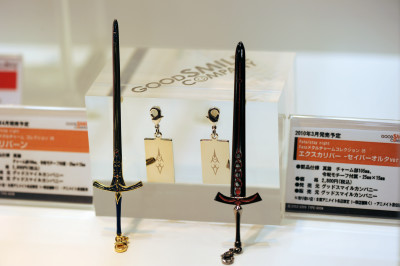 And here's more. "Nendroid FA(Full Action)" products.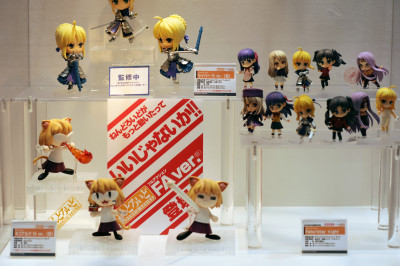 Top: Saber Bottom: cat form Arcueid from Tsukihime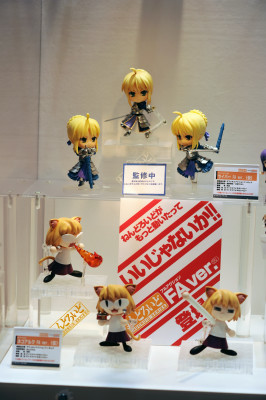 FA is a improved Nendoroid, with more joints to make figures seem more lively.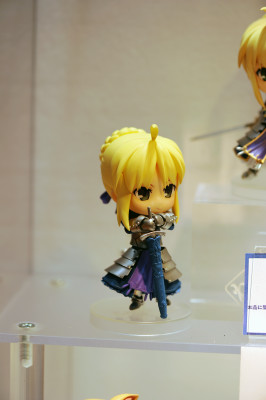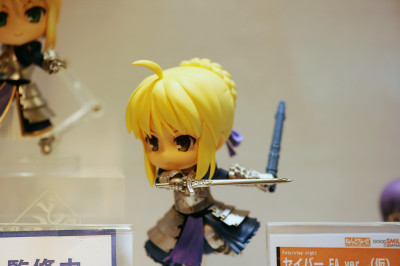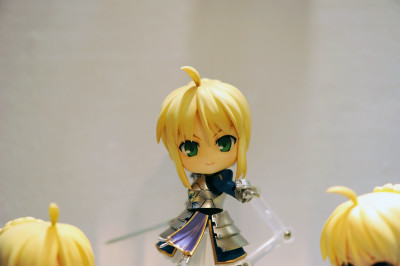 Three forms of Arcueid.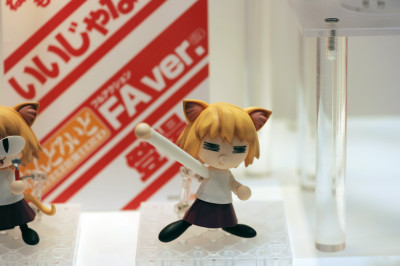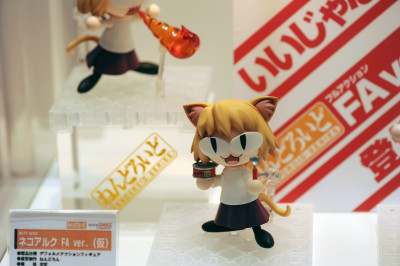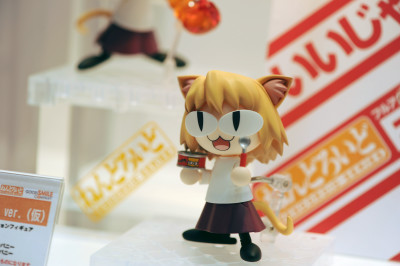 Blowing fire.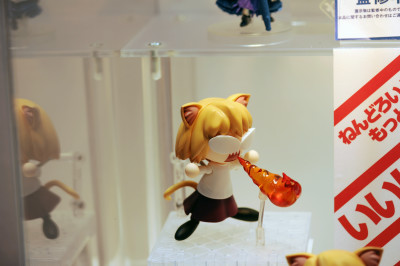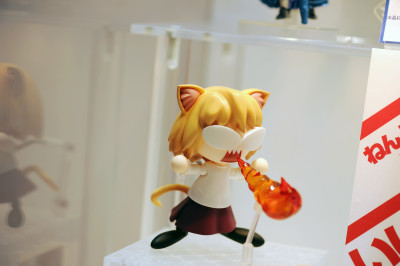 Related Post:
Wonder Festival 2010 Winter: Table of Contents - GIGAZINE

Figures of Saber from "Fate" Franchise - WONDER FESTIVAL 2009 [SUMMER] - GIGAZINE

1/1 scale "Azoth Sword" and other blades form "Fate/stay night" - GIGAZINE