Professor Layton Revoltech with Gorgeous Tea table, Cup and Saucer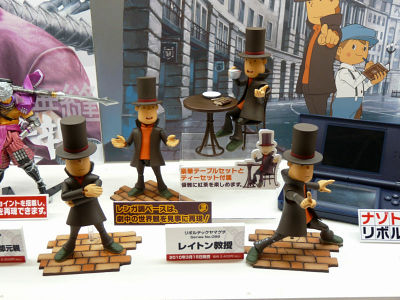 (This article was originally posted in Japanese at 00:30 Feb. 08, 2010.)

Favored Nintendo DS game is coming to Revoltech figure. Professor Layton from Prof. Layton franchise is coming out on March 15, 2010 at 2400 yen(about $27 USD). Also there are 30 limited Prof. Layton figure in special colors prepared for those who could solve an enclosed puzzle.

Read on for detail.

Solve Mystery! "Revoltech Yamaguchi Professor Layton" Sample Review - Shimazou Report

Professor Layton, as appeared in the latest movie Professor Layton and the Eternal Diva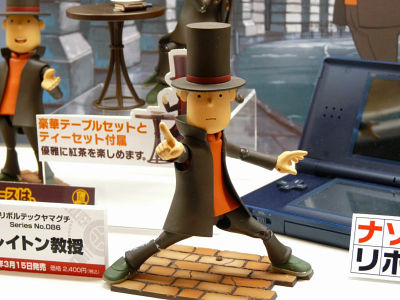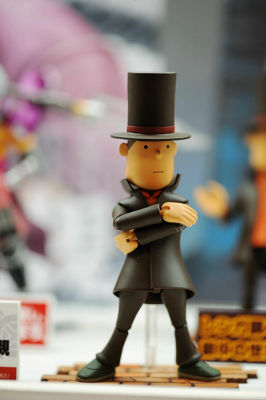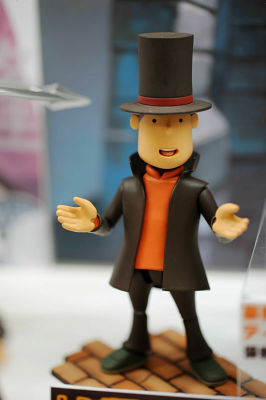 The figure comes with these gorgeous furniture and tea sets.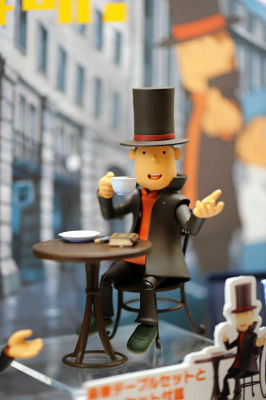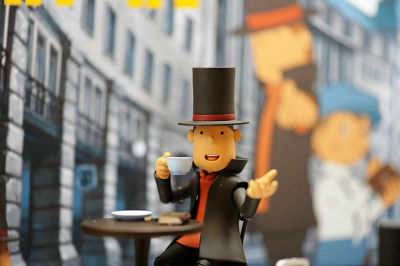 The first lots of figures come with a special puzzle card.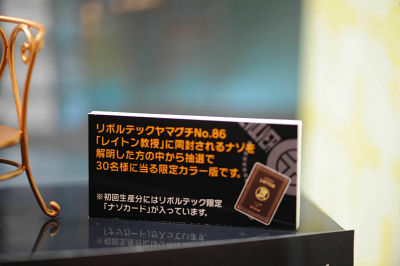 The limited color edition of Prof. Layton figure for the winners.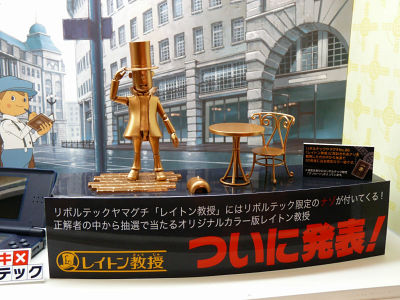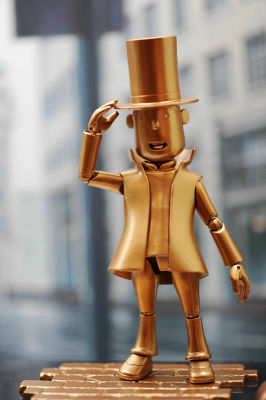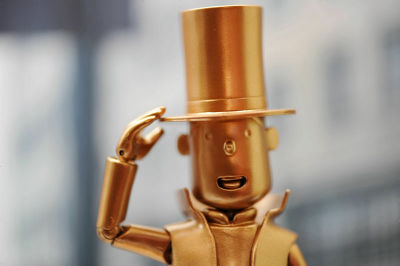 Related Post:
Wonder Festival 2010 Winter: Table of Contents - GIGAZINE

Everybody Loves Sci-Fi; Aliens, Predators and other Sci-Fi Figures in Wonder Festival 2010 Winter - GIGAZINE

Action Figures of Unit-01 and Unit-05 from "EVANGELION: 2.0" - WONDER FESTIVAL 2009 [SUMMER] - GIGAZINE

"GLOOMY" the Naughty Bear is the Latest in Kaiyodo's Revoltech Yamaguchi Action Figure Line - GIGAZINE