Filmstrip of "Nanoha" movie sold at surprisingly expensive $5,850 on Internet Auction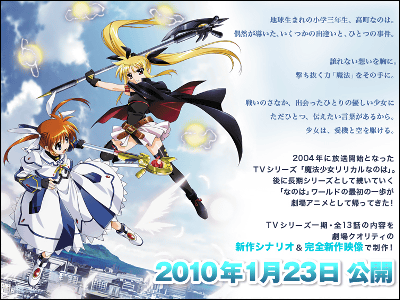 (This article was originally posted in Japanese at 02:18 Feb. 04, 2010.)

In prior article we reported that some of the filmstrips of Lyrical Nanoha movie given away for dedicated fans are traded at inflated prices.

We know that the thing is quite precious, for no two film strips are ever the same. But going through auction sites on the Internet, we met some ridiculously high-priced filmstrips. Some of them are more expensive than $5000. How could they be?

Read on for detail.

On Yahoo! Auction, there are more than 200 film strips put up for auction.
Yahoo! Auction - リリカルなのは フィルム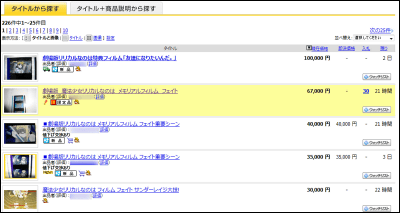 Filmstrips on auction are priced at various prices. The highest started at 100 thousand Yen (about $1100 USD) but it could only be a rough guide. For example a filmstrip met its deadline on Feb. 4 was first priced at 80 thousand Yen(about $880 USD) until Feb. 3, but suddenly they began to bid and the price finally went up as high as 133 thousand Yen(about $1460 USD).

(JP)Movie Lyrical Nanoha Memorial Film Nanoha & Fate 47 - Yahoo! Auction




As of now the most expensive bid on filmstrip was at 532 thousand Yen(about $5,850), for the very film we reported in the prior article.

Movie Lyrical Nanoha Memorial Film 50 Fate with a big smile - Yahoo! Auction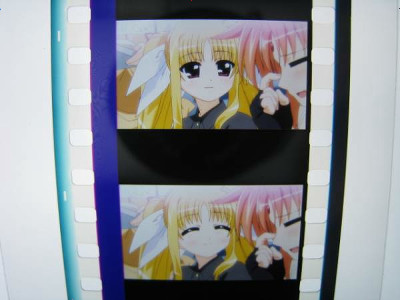 The person who won the film had also bid on other Nanoha film strips and the total amount of the bid became over a million Yen. What a dedication.

(JP)Kyou mo Yarareyaku 【合計】『劇場版なのは』フェイトちゃんフィルムコマが53万2000円で落札【100万突破】

Looks like the whole movie film can be re-constructed from these auctions.

Related Post:
Filmstrip of Fate Testarossa's Rare Smile from Nanoha Movie Fetch $2,000 - GIGAZINE

"Magical Girl Lyrical Nanoha The MOVIE 1st" Tie-In Pizza Box by Pizza Hut - GIGAZINE

Preview of upcoming "Magical Girl Lyrical Nanoha The Movie First" - GIGAZINE

Latest Trailer of "Magical Girl Lyrical Nanoha" Movie with Transforming Scene and Starlight Breaker - GIGAZINE

TAF 2009: Trailer and Original Drawings of "Magical Girl Lyrical Nanoha The Movie 1st" - GIGAZINE

"Magical Girl Lyrical Nanoha" figure coming out from ALTER - GIGAZINE
in Anime, Posted by darkhorse_log