"YUREX" Jitter Counter by Meiwa Denki measures your Nerve and Anxiety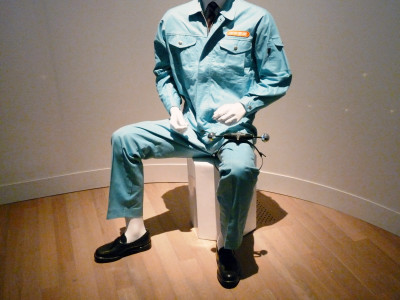 (This article was originally posted in Japanese at 03:00 Feb. 04, 2010)

YUREX by KAYAC Inc. and artist Meiwa Denki is a pedometer-like gadget that counts binbo-yusuri (the nervous involuntary movement of your leg when you're jumpy).

This absurd device was chosen as one of the Jury Recommended Works in Entertainment division of Japan Media Arts Festival 2009.

Video and pics after the cut!
This YUREX development project is a special device that measures binbo-yusuri (the action of jittering your leg).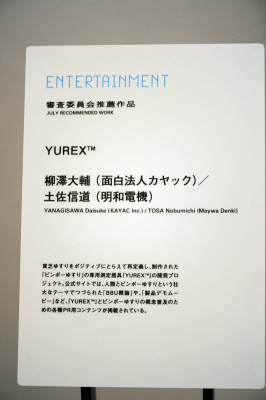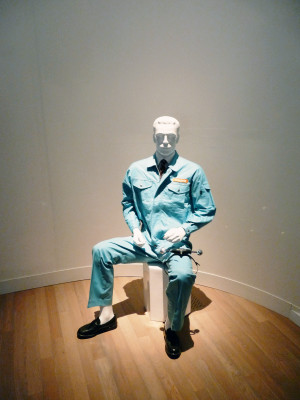 The device was exhibited on a mannequin's leg, wearing Meiwa Denki's uniform.


YUREX on his thigh.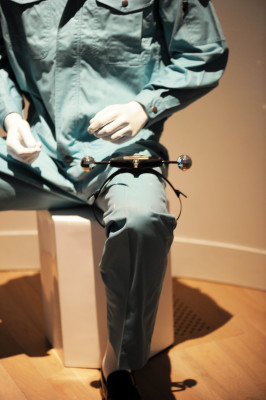 Like any pedometer, YUREX will count your "Creative Beat".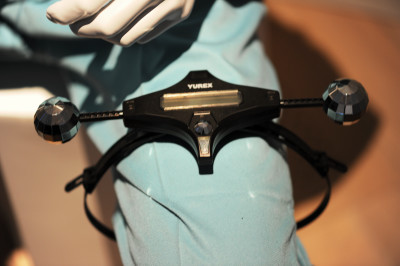 Here's a demonstration video.


YUREX was first released at the price of 12,600 yen (about $140) but now marked down to 980 yen($11).

(Japanese)YUREX Price Down! 980 Yen Campaign

© Omoshiro Hojin KAYAC

Related Posts:
Japan Media Arts Festival 2010: Table of Contents - GIGAZINE

Breathalyzer-Cum-Twitter Bot "Akiduki Drunk" Tweets How Drunk You Are - GIGAZINE

No More Greasy Keyboard! Purpose-Built Lazy-Hand "Potechi no Te" for Potato Chips - GIGAZINE