Filmstrip of Fate Testarossa's Rare Smile from Nanoha Movie Fetch $2,000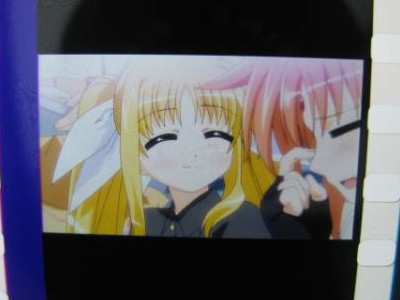 (This article was originally posted in Japanese at 02:41 Jan. 30, 2010)

Magical Girl Lyrical Nanoha The Movie First came out on January 23. At the theatres they're giving away five-frame filmstrips for dedicated fans who've seen the movie three times.

As usual, many of those filmstrips already came out on Internet auctions and one of them, with Fate Testarossa showing her rare smile, is fetching some incredible price, even higher than the filmstrip of Rei Ayanami that sold at 150,000 yen in 2008.

Read on for details and pics.
This is the filmstrip, still up for bid.
劇場版リリカルなのはメモリアルフィルム50 満面の笑みフェイト - Yahoo!オークション



Fate is smiling at her familiar Arf, wearing Nanoha's white bow in her hair after they've exchanged them. The highest bid is 183,000 yen (about $2,028) as of 15:00 Feb. 1, 2010.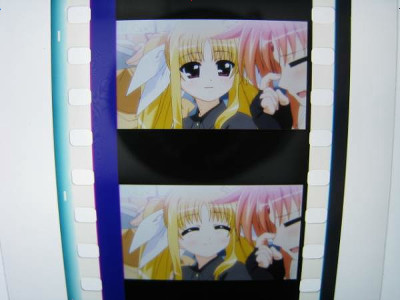 Another filmstrip showing the parting scene of Nanoha and Fate. The auction for this one is already closed but it fetched above 100,000 yen (about $1,108).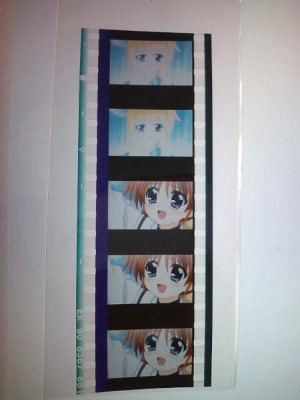 Two of the five frames show Fate.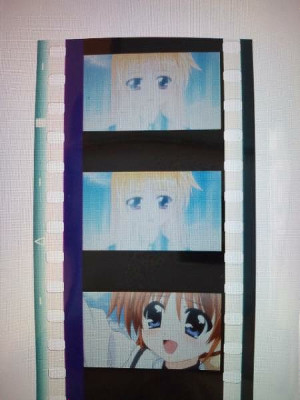 And the rest shows Nanoha.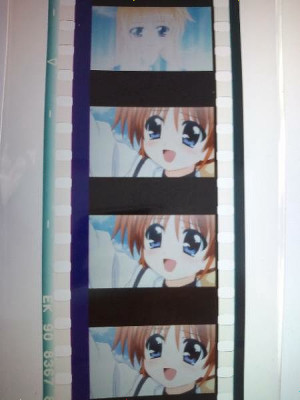 The filmstrips are cut out from the reel used for test screening. No two are the same and it's pure luck which scene with which character you'll get.

Related Posts:
Latest Trailer of "Magical Girl Lyrical Nanoha" Movie with Transforming Scene and Starlight Breaker - GIGAZINE

Fender's official "Evangelion Guitar" is now quoted over $90,000 on Auction - GIGAZINE

Genuine or Forgery? Autographed Illustration of EVANGELION up to bid - GIGAZINE

One Million Yen Bid for T-Shirt With Visual Novel Illustration - GIGAZINE