Censorship under capitalism launched: "Web Checker" service identifies anonymous comment posters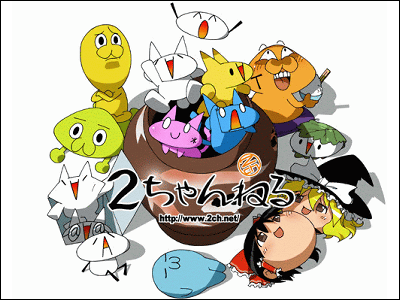 (This article was originally posted in Japanese at 14:33 Jan. 22, 2010.)

You might have heard of "2channel". It's the biggest web community in Japan and surely the greatest source of viral marketings, both in a positive and negative way.

To prevent damage from false(or inconvenient) post on this notorious web site, a firm in northern Japan launched a "Web Checker Service", which deletes those posts and specifies posters for for a seemingly-bit-too-costly one million yen.

Read on for detail.

"Web Checker" Agency - Yuhan Co, Ltd.(Cache)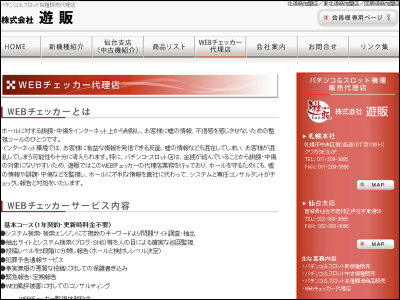 According to the agency's web site, "Web checker" service semi-automatically searches defamation of their clients on 2channel website.

The service is mainly targeted for Pachinko companies(which are often legally 'gray' gambling venues). Minimum fee for "basic service" is 150,000 Yen(one surveillance per week) and 60,000 Yen for 24/7 surveillance.


Basic Service (One year contract, no renewal charges)
-Searching problematic web sites through multiple search engines
-Man-powered surveillance on blogs and SNS.
-Classifies posts in 5 menacing levels and warns clients
-Reports to police on forenotices of crime
-Vindicate clients on 2channel by stealth if groundless posts are made
-Emergency/periodic report
-Consulting on counteracting harmful rumor


So how do they delete posts on 2channel? Basically they use "Brute Force" method. Most of comment threads on 2channel close at 1000th posts, so you can delete them by posting massive amount of comments. They also provide "information manipulation" and "poster identification" services.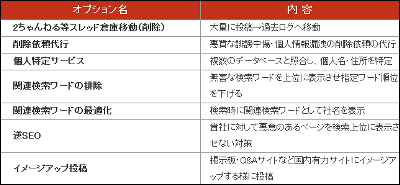 Here's fee list for option plans.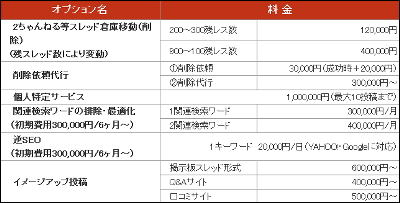 A list of clients adopted services.



Cyber Surveillance Co. is actually doing the watch. They provide similar services for schools and hospitals.
Web Checker | BtoB services | Cyber Surveillance

We are not sure if these services are efficient or not. But, at least 1,000,000 Yen(about $10 thousand USD) for poster identification is sort of rip-off, in our sense.

Related Post:
Twitter Meets Realtime Webchat! Experience Unique Chat System with "TwitPad" - GIGAZINE

Kakaku.com launched "Trend Search Service" to know what is becoming popular product - GIGAZINE

Rotate every web site with "ROTATEME.ORG" for your bedtime web surfing - GIGAZINE

Free in-page analytics tool "User Heat" shows what's hot on your web page - GIGAZINE
in Note, Posted by darkhorse_log