Promotional Video for "Vanishment of Haruhi Suzumiya" Soundtrack Came Out!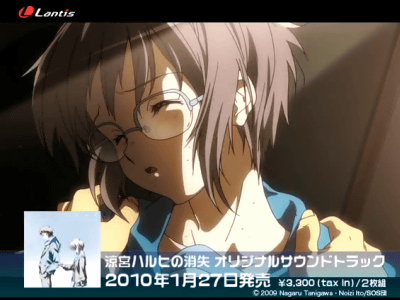 (This article was originally posted in Japanese at 03:50 Jan. 22, 2010)

Promotional video for the soundtrack CD of upcoming anime film The Vanishment of Haruhi Suzumiya(due February, 2010) came out, unveiling a lot more than the film's trailer.

Read on for details and pics.
The video was released by Lantis, publisher of the soundtrack.
YouTube - Movie "The Vanishment of Haruhi Suzumiya" Original Soundtrack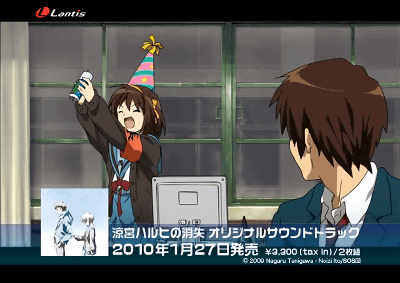 Set in the winter party season.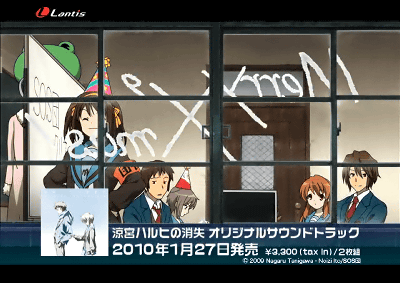 Mikuru is forced to cosplay, as always.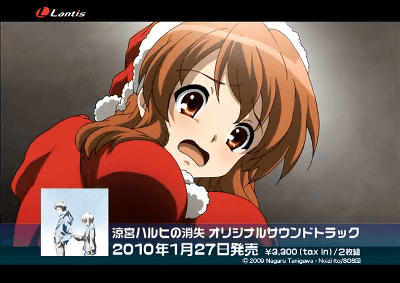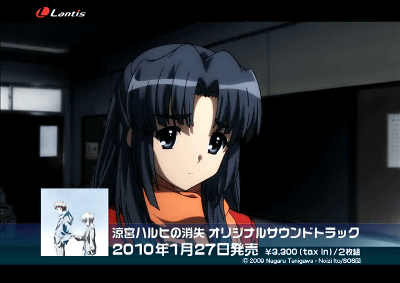 Kyon seems to be in a dire situation here.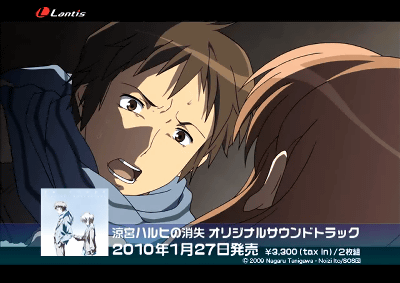 Yuki Nagato with glasses.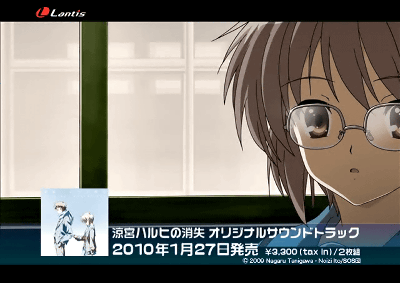 Haruhi's hair grown.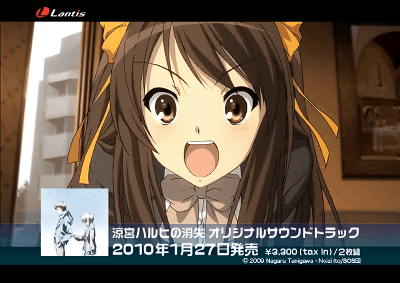 Her pony tail is longer than usual.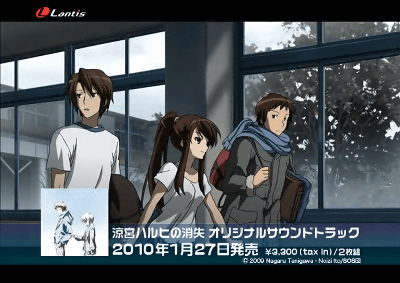 Ready?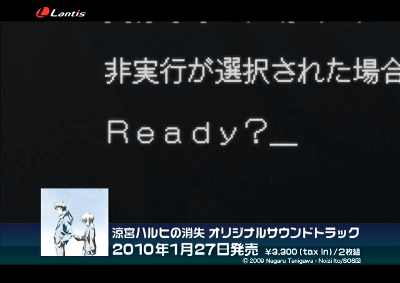 Yuki Nagato's room in eeirie light.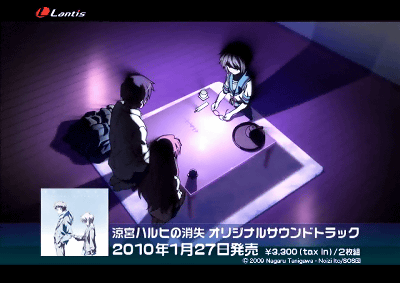 Yuki biting someone's arm.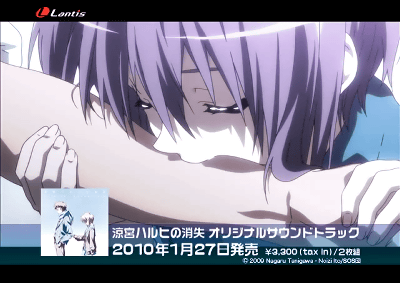 Yuki showing rare expression.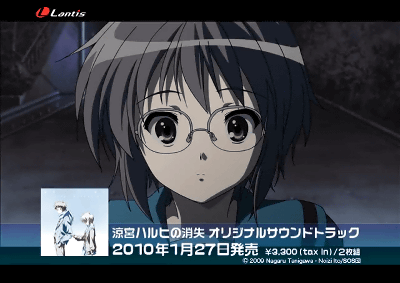 Ryoko Asakura getting touchy-feely with Kyon.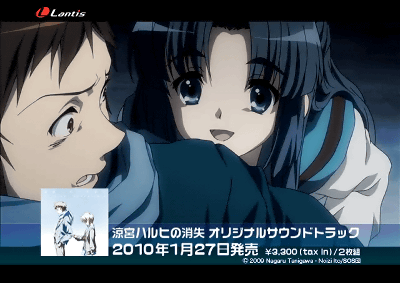 Kyon hospitalised?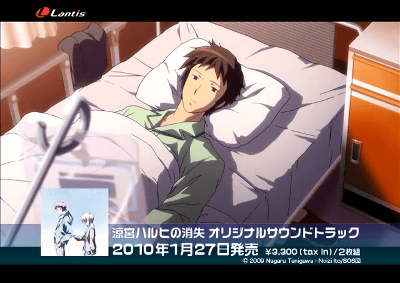 Cover of the soundtrack features Yuki Nagato holding Kyon's sleeve.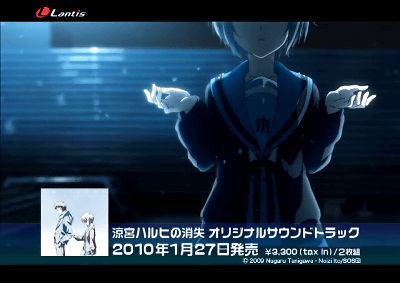 The soundtrack (double CD) is to come out on January 27, 2010 for 3,300 yen (about $35). The movie will premiere on February 6, 2010.

Reelated Posts:
Trailer of the Movie "The Vanishment of Haruhi Suzumiya" Came Out! - GIGAZINE

Artful Ascii Arts of "Suzumiya Haruhi" and her company. - GIGAZINE

Haruhi Suzumiya "Sasanoha Rhapsody" version Nendoroid Petit for Anime Newtype Channel Subscribers - GIGAZINE

Spoiler:"Haruhi" finally got out of their endless summer vacation - GIGAZINE