"Crying Girl", a DVD containing exclusive videos of crying beauties coming out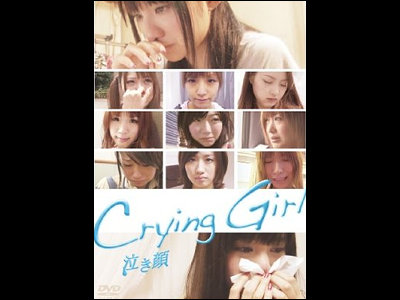 (This article was originally posted in Japanese at 12:01 Jan. 22, 2010.)

There are so many videos with weird ideas(like anime-and-workout fusion "Training with Hinako") and here's another: "Crying Girl - Tears on face".

Labeled as "Crying Documentary", the video contains 11 crying girls, recalling the day they cried the most for various reasons.

Read on for detail.

Amuse Soft Entertainment Co, Ltd.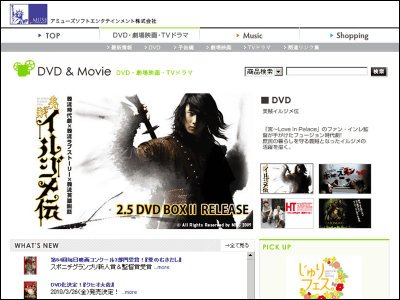 All 11 girls appearing in the video are young and rising actresses and gravure idols.

Here are lists of "the reason I cried the most"

-Marika Minami "A crying girl in Tennouzu" for being scolded by her manager.
-Yuko Narita "A crying girl in Koenji" for being interrupted while playing Pachinko
-Mai Fukuda "A girl crying in Shinjyuku" for feeling lonely in the city
-Risa Yamada "A crying girl in Koenji" for breaking up and reinstating with a boyfriend
-Nana Ozaki "A crying girl in Akasaka" for being harassed by paparazzi
-Momo Shirakawa "A crying girl in Ikebukuro" for being moved by love for all mankind
- Kanami Okamoto "A crying girl in Omotesando" for being taken irritating photos
-Marika Sono "A crying girl in Shibuya" after a matchmaking party
-Shiho Watanabe "A crying girl in Odaiba" for saying good-bye to her boyfriend
-Yuka Motohashi "A crying girl in Asakusa" to know her breast cancer friend marrying
-Reiko Aoyama "A crying girl in Nishiazabu" knowing the real dirt on show business

The price of the disc will be 2940 Yen(about $33 USD) and to be shipped after Mar. 26, according to Amazon Japan.

Related Post:
TRAINING WITH HINAKO -The First Ever Anime Workout DVD - GIGAZINE

Training with Hinako sequel "Sleeping with Hinako" to come out on February 11 - GIGAZINE
in Note, Posted by darkhorse_log