Sony Ericsson's Xperia(SO-01B) Android Phone Hands-On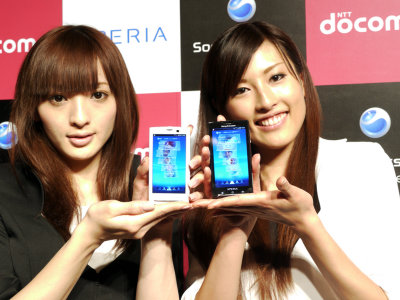 (This article was originally posted in Japanese at 16:24 Jan. 21, 2010)

It came out today that Sony Ericsson's first Android smartphone Xperia X10 will be launched by NTT Docomo in Japan as Xperia(SO-01B) this April. We were able to touch the actual device at NTT Docomo's press conference.

Pics after the cut!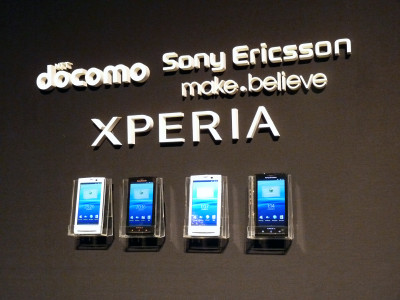 Xperia (SO-01B) on display.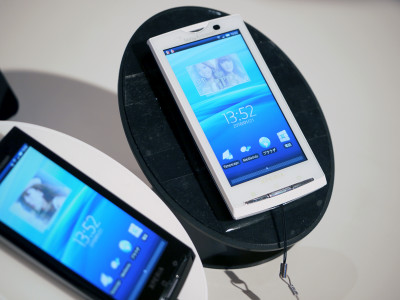 Sensuous Black.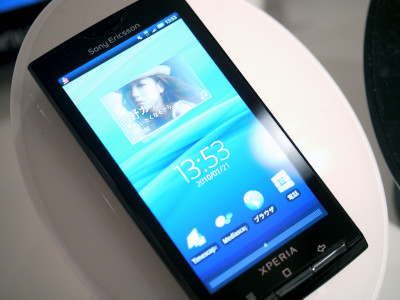 Luster White.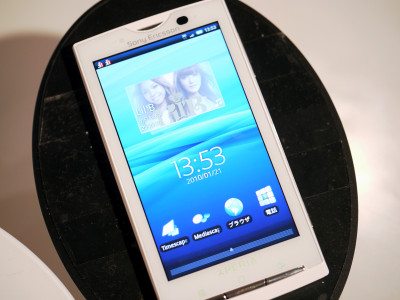 "Back to the standby display" button on the bottom center.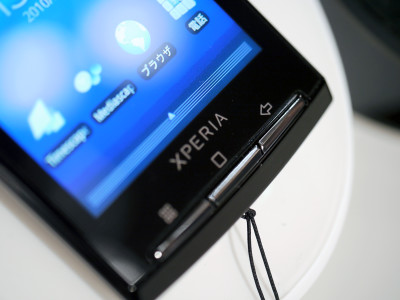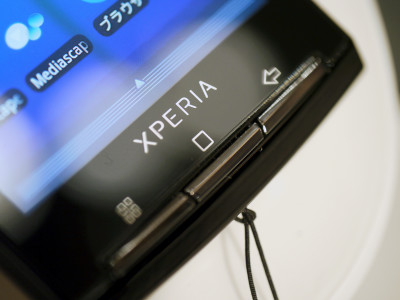 Shortcut to "Timescape", "Mediascape", "Web Browser" and "Phone Menu" are on the touchscreen.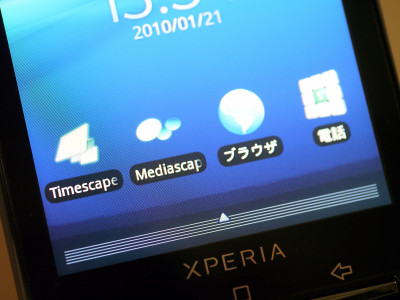 Compatible with FOMA High-Speed, NTT Docomo's HSUPA/HSDPA data-communication service for extra-fast 2.0 Mbps uplinks and 7.2 Mbps downlinks.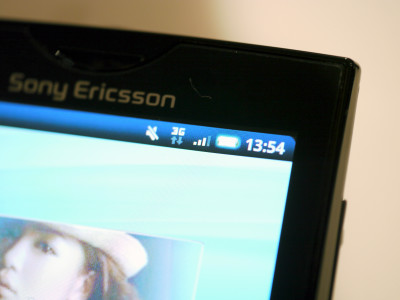 3.5mm headphone jack on top.


Right side. Volume control and shutter button of the camera.


Microphone on left.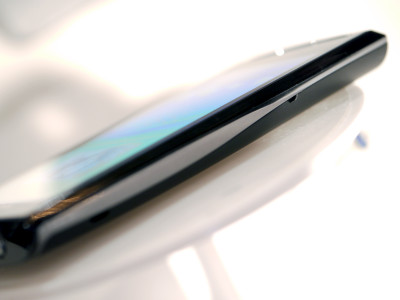 Sony Ericsson and NTT Docomo's logo.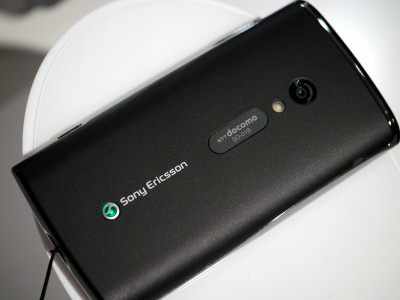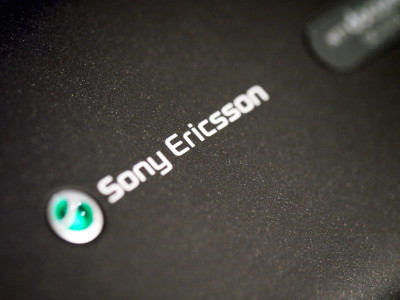 Incoming lamp and lense of the 8.1 megapixel camera.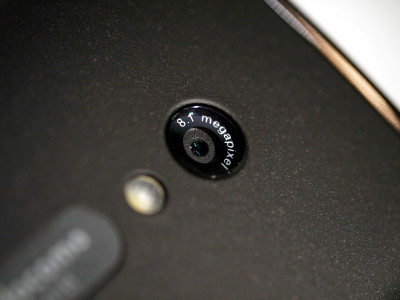 Features POBox Touch 1.0 Japanese input assist with advanced predictive text. The qwerty keyboard isn't showing the letter Q since it's not used in Roman-to-Japanese input method which is how the majority of Japanese type.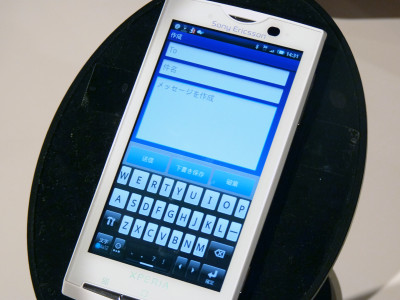 Ten-key input interface.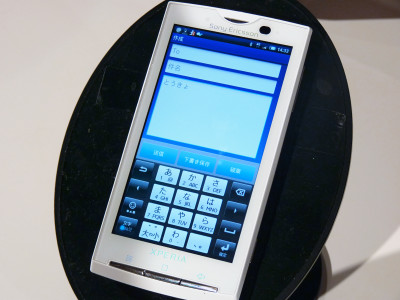 You can change input method editor later.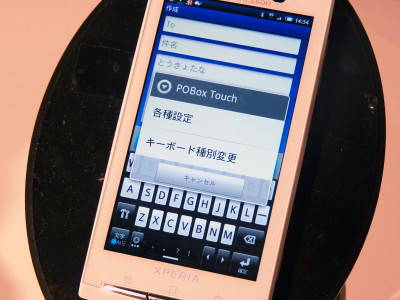 Choosing focus mode on camera. You can choose from Single Autofocus, Multi Autofocus, Macro, Face Recognition Focus and Infinity.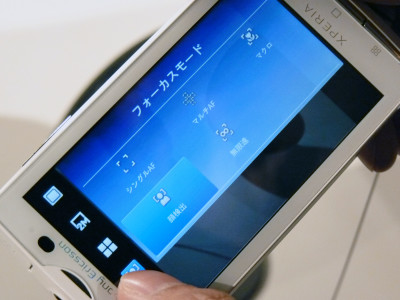 Shooting mode includes smile recognition.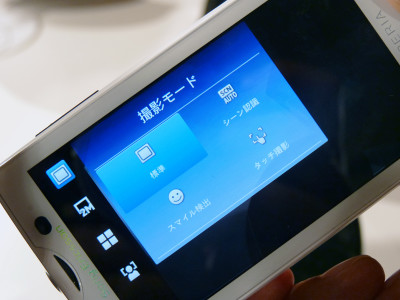 Using face recognition.


Video shooting has a mode optimised for YouTube.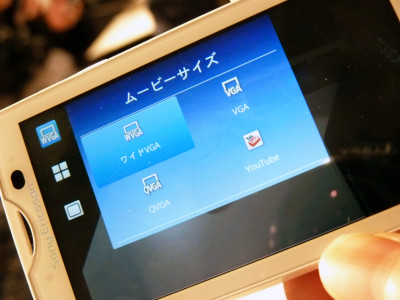 Google Maps.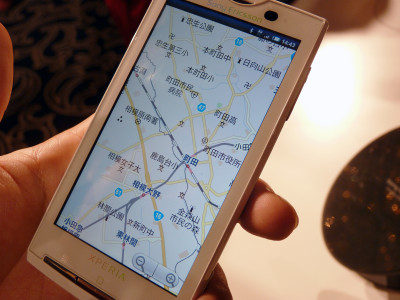 Big enough screen to look at the map while walking.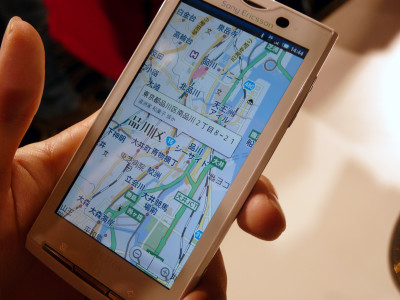 Street View runs smooth on 1GHz CPU and highspeed communication.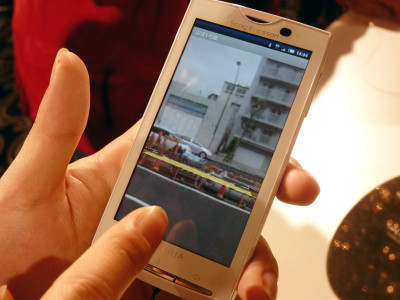 (Japanese)Xperia (TM) :: Products :: NTT docomo

Related Posts:
Looks Delicious! Chocolate-like Cell Phone "SH-04B" by NTT docomo - GIGAZINE

Wooden Cell Phone "TOUCH WOOD" by NTT docomo: CEATEC JAPAN 2009 - GIGAZINE

All NTT Docomo's Winter 2009/Spring 2010 Model Cellphone Handsets Vol. 1/3 - GIGAZINE

All NTT Docomo's Winter 2009/Spring 2010 Model Cellphone Handsets Vol. 2/3 - GIGAZINE

All NTT Docomo's Winter 2009/Spring 2010 Model Cellphone Handsets Vol. 3/3 - GIGAZINE