YouTube VIDEO AWARDS JAPAN 2009 announced, Animation Award went to "Fumiko's Confession"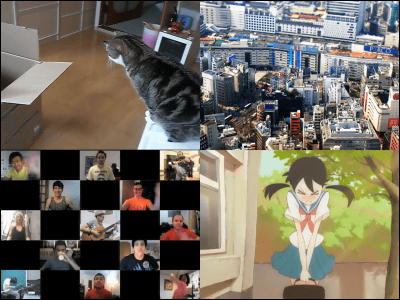 (This article was originally posted in Japanese at 15:30 Jan. 15, 2010)

74 videos posted on YouTube in 2009 were nominated to "YouTube VIDEO AWARDS JAPAN 2009" in seven categories: Animation, How-To, Pet/Animal, Music, Live-Action/Tokusatsu, Vehicle/Technology and Scenery/Nightscape/Nature.

The voting closed on January 10 and seven awesome videos including the adorable short anime Fumiko's Confession were announced as the winners today.

Videos after the cut!
YouTube - YTVawardsJP2009's Channel

Animation: 13 videos were nominated in the Animation category and the incredibly fast-moving indie anime Fumiko's Confession by student Hiroyasu Ishida was voted as the best.

YouTube - Independent production anime"Fumiko's Confession"


Music: "SOUR 'Hibi no neiro'" was shot for SOUR's Hibi no Neiro(Tone of everyday) from their first mini album Water Flavor EP. The cast were selected from the actual SOUR fan base, from many countries around the world. Each person and scene was filmed purely via webcam.
YouTube - SOUR 'Hibi no neiro'


Live-Action/Tokusatsu: "I AM ROBOT" tells the sorrow of a Super Robot fan who turned into a robot one day and can't turn back.
YouTube - I AM ROBOT


How-To: "Hair Tutorial Ribbon with little hair" from hairstyling tutorial channel Bi no Susume shows you how to make a big Minnie Mouse-like bow with your hair.
YouTube - Hair Tutorial Ribbon with little hair


Pet/Animal: In "Okina Hako to Neko." (lit. Big Box and Cat), you can see how an ordinary cardboard box can keep a cat entertained forever.
YouTube - Okina Hako to Neko


Vehicle/Technology: "Atama Araeyo!" (lit. Wash Your Head!) shows you how an excavator gets cleaned after the day's work. You should see how he rinses his head! You'd want to refer to the heavy equipment as "him" after watching this video.
YouTube - Atama Araeyo!


Scenery/Nightscape/Nature: "miniature city 2 -featuring vividblaze 'tight rope (floor mix)'-". Must be tilt-shift or postprocessing but in some part it really look like miniature. And the time-lapse of the amusement park is fun to watch.
YouTube - miniature city 2 -featuring vividblaze "tight rope (floor mix)"-


Related Posts:
Ex-Pornstar Goes Full-Out Frieza in Bizarre Cosplay Video - GIGAZINE

10 Great Independent Animes of The Year 2009 - GIGAZINE

Incredibly Adorable and Fast-Moving Indie Anime "Fumiko's Confession" - GIGAZINE

High speed video of a samurai sword master's slashing - GIGAZINE

HOWTO: Curve out life-size anime characters with CHAINSAW - GIGAZINE

Unique and Innovative Games up for "Sense Of Wonder Night" in Tokyo Game Show 2009 - GIGAZINE
in Video, Posted by darkhorse_log