Sleep Like A Pharaoh in "Tutankhamun Sleeping Bag"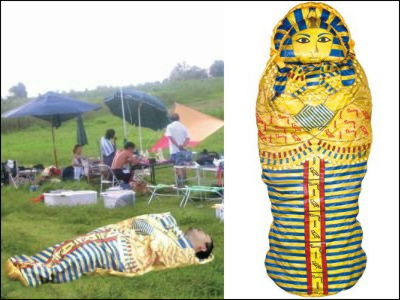 When you think about it, it's only natural that the world's most famous mummy (or the mummy mask and coffinette since the actual mummy might look gross) should be made into a mummy bag.

"Tutankhamun Sleeping Bag" by Japanese toy company LA CHERE is precisely what it sounds like. Originally released in 2007 and promptly selling out, lately this extremely sought-after item was rereleased.

Read on for details and pics.
(Japanese)"Tutankhamun Sleeping Bag" Returns! - Tokyo Walker

220cm(about 7ft) long, weighs about 1.6kg(3.5lb). Comes with a stuff sack. King Tut will envy this...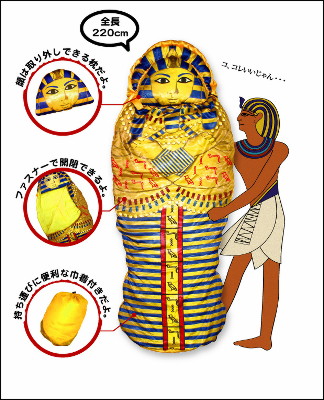 Package.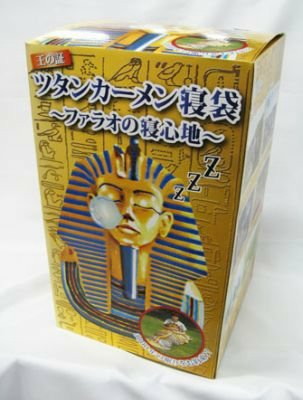 His face (or mummy mask) comes off as a pillow.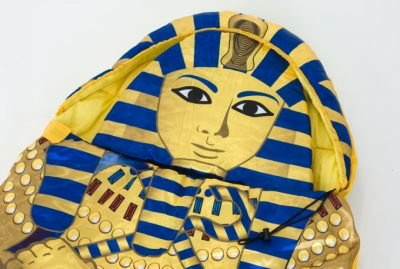 Perfect for camping.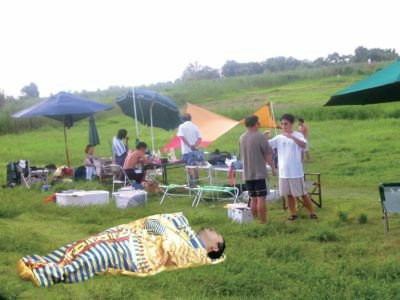 Reading outside will be so much comfy.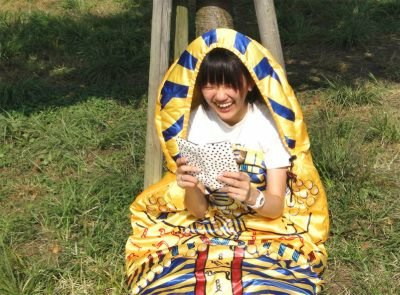 You can keep one at your office for emergencies.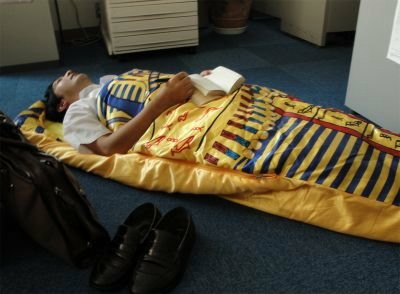 It will surely draw envious stares on the beach.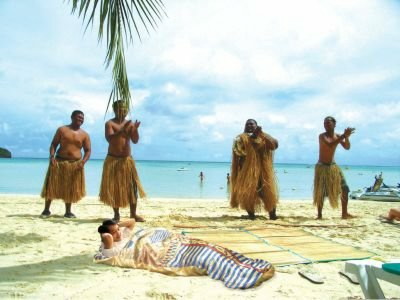 And comes in handy as a disguise.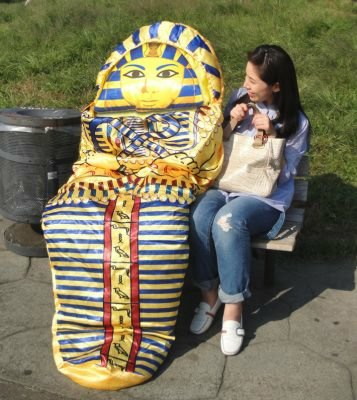 Priced around 5,800 yen (about $63). Seems like they already sold out again on the official site, but still available via Amazon.co.jp.

Related Posts:
Sleep Safe with GOLGO 13 Eye Mask! - GIGAZINE

All's Fair in Culinary and War! Arm Yourself with "Sengoku Apron" - GIGAZINE

Feed Your Inner Samurai with Kotobukiya's "Japanese Sword Chopsticks" - GIGAZINE
in Note, Posted by darkhorse_log