Ex-Pornstar Goes Full-Out Frieza in Bizarre Cosplay Video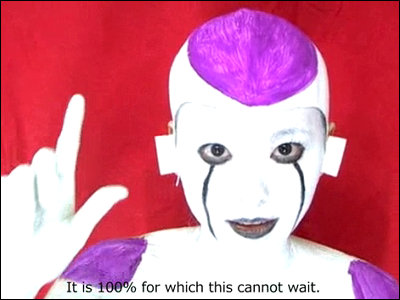 (This article was originally posted in Japanese at 19:00 Jan. 13, 2010)

A bizarre video of former Japanese AV idol cosplaying as Frieza(Prince Freeza) from Dragonball is becoming a YouTube hit.

The video is quite safe for work despite her being an ex-porn actress, though it might give you the creeps, make you laugh out loud, or alter your mental picture of Frieza irrevocably.

Read on for details and pics.
The video starts with "Ohayo, Konnichiwa, Konbanwa" since she can't tell what time you'll be watching it.
YouTube - #64 Ippatsu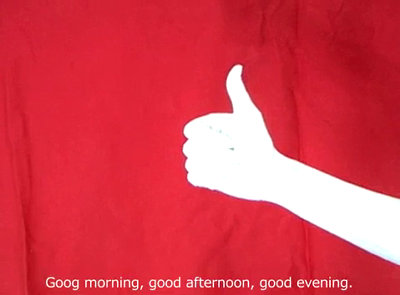 Something purple comes in view.


Rising like the sun.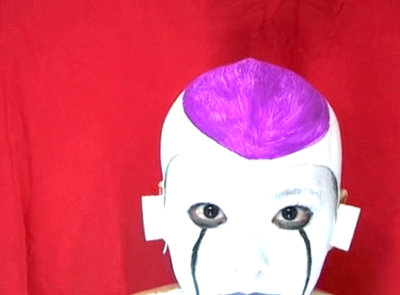 Apparently, this Frieza is in his final form from the start.


"Korega-omachikane-no-hyaku-percent-da(lit. This is the 100% you've been waiting for)" is Frieza's famous line, might have been translated to something like "Now I'll show you my 100% power".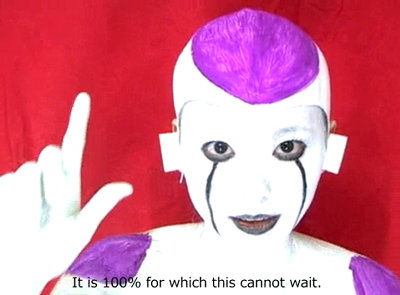 And then she goggles.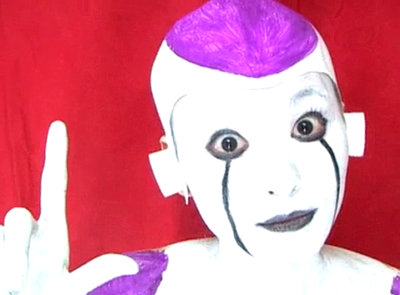 And smiles. This might be scarier than Ju-on.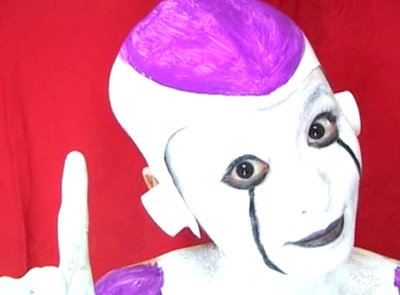 Frieza makes an exit.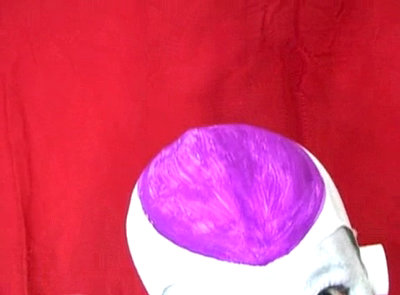 Peace.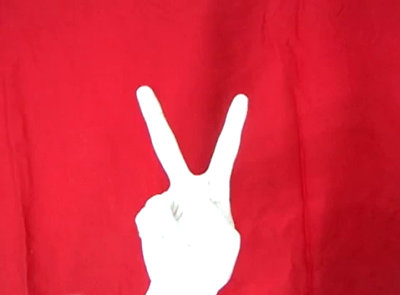 The girl in the video Hikaru Koto has become a YouTube personality known as 'Cotorich' since retiring from the adult industry. The video above was posted to celebrate Christmas and commemorate her nomination to YouTube Video Awards Japan 2009.

She's actually an attractive twenty-something, nothing like Frieza. You can see her sans Frieza makeup in other videos (like the one below) or on her blog.

YouTube - #63 Yogen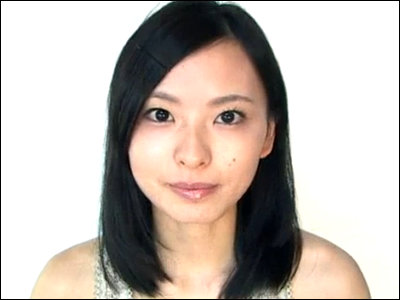 Related Posts:
Obviously, Piccolo should be green -High Quality Costume of Piccolo from DRAGON BALL Z - GIGAZINE

Hot to Trot Cosplayers in the Blazing Heat - WONDER FESTIVAL 2009 [SUMMER] - GIGAZINE

Heavily armored cosplayers in Wonder Festival 2008 [Summer] - GIGAZINE

No, This is NOT a Kinky Underwear! -High Quality Costume of Doronjo from YATTERMAN - GIGAZINE

TAF 2009: Booth Babes in Cosplays - STAR BLAZERS, FULLMETAL ALCHEMIST, GURREN LAGANN and many more! - GIGAZINE

Booth Babes in Cosplay seen at 47th Amusement Machine Show Vol.01 - GIGAZINE

Booth Babes in Cosplay seen at 47th Amusement Machine Show Vol.02 - GIGAZINE