Buddharupa Sculptor Carved Out a Wooden Gundam And Zaku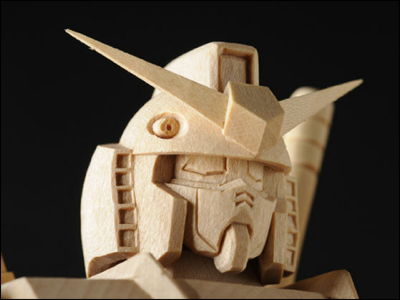 See the image above. Its surface is just flat and smooth, and every corner is sharp and pointed. As you can see, this accurately-made Gundam is made of wood, instead of ordinary plastic. This is a Gundam curved by a Busshi, Buddharupa sculptors.

Among many woodcrafters in Japan, Miyadaikus, shrine builders, and Busshis are considered quite exceptional. They are trained in an apprentice system for many years to achieve great technique. These Gundam and its deadly foe Zaku Commander Type are progenies of their mastery.

Read on for detail.

(JP)[Rakuten Market][Wooden Figure]Wooden Gundam RX782[Free Shipping][Entertainment 1113] Tamafuri-ya Rakuten Branch

Each of them are hand-curved by skilled Busshi.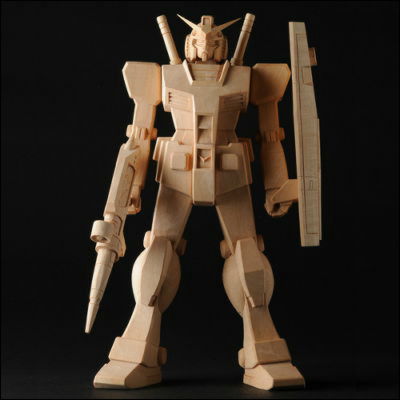 A detachable shield and a rifle are also made of wood.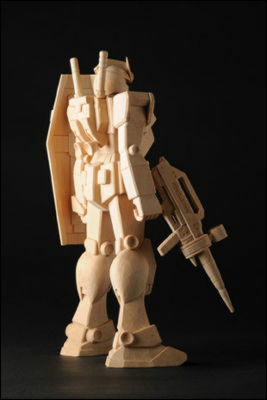 Priced 50,400 JPY(about $547 USD). It's worth the price.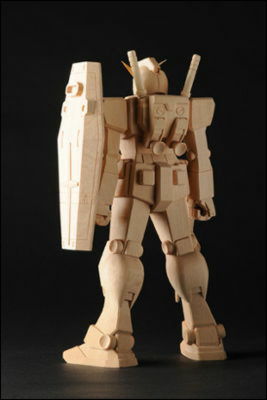 (JP)[Rakuten Market]Great Recreation of "Zaku Commander Type" by Bussi! [Wooden Zaku] Wooden Zaku MS-06s Zaku-II [Free Shipping][Double Points0108]: Tamafuri-ya Rakuten Branch

Made of rosewood to recreate Char "Red Comet" Aznabur's Zaku Commander Type.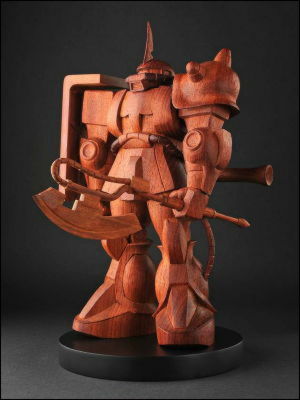 An antenna on its head proudly says that it's a customized Mobile Suit.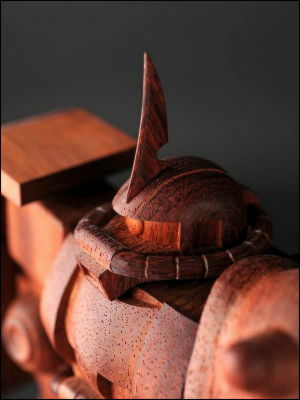 Comes with a heat axe and other weapons.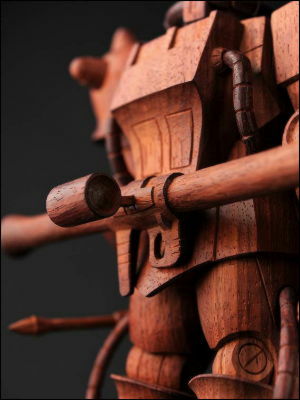 The price for this Zaku is 99,750 Yen(about $1082 USD). Considering that wooden Buddharupas are taken as fine art, this seems to be a fair price.

©Sotsu, Sunrise

Related Post:
"Maniwa", a light, strong, and "green" wooden sports car - GIGAZINE

DIY MP3 Player and Wooden MP3 Player "MOTZ" series by COWON Japan - GIGAZINE

Wooden Cell Phone "TOUCH WOOD" by NTT docomo: CEATEC JAPAN 2009 - GIGAZINE

Wooden USB Memory with Post-it "USB Memo2ry" - GIGAZINE
in Note, Posted by darkhorse_log