Historic Shakeup! Sony to participate in SD memory card market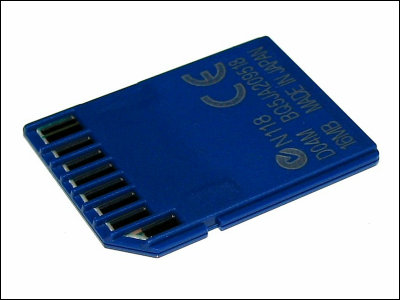 (This article was originally posted in Japanese at 11:00 Jan. 07, 2010.)

Winning format war is the most important issue for manufacturers. Although succeeding in Blu-ray vs HD DVD war, Sony is fighting a difficult campaign in memory card market. Almost 60% of market share is taken by SD card families but Sony's Memory Stick families only got 10% of the share. To make a breakthrough against the situation, Sony is to participate in SD card manufacturing.

Read on for detail.

SONY EXPANDS FAMILY OF CONSUMER MEDIA WITH NEW SD MEMORY CARDS

According to the press release, Sony is to add SD memory card to their consumer media lineup from this month.

-SD(SDHC) memory card
2GB:$14.99 USD
4GB:$29.99 USD
8GB:$44.99 USD
16GB:$79.99 USD
32GB:$159.99 USD

-microSD(SDHC) Card(with adapter)
2GB:$14.99 USD
4GB:$29.99 USD
8GB:$44.99 USD

Products except microSDs are pursuant to Class 4 standard which guarantees 4MB/s data transfer. Image file utilities are also to be available online for purchasers.

It doesn't mean Sony quitting production of Memory Sticks they say, since many of their products are optimized to Memorystick PRO-HG Duo HX.

Related Post:
Sony to embed TransferJet technology on their Memory Stick cards - GIGAZINE

Sony Announced 2TB "Memory Stick XC", countering SDXC memory card - GIGAZINE
in Note, Posted by darkhorse_log