The Most Painful Ita-Sha on the snowy road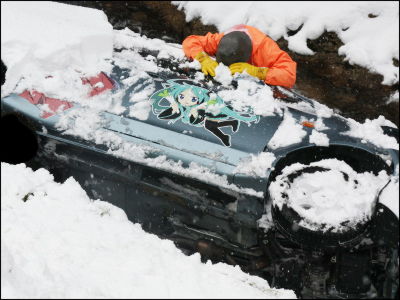 Or should we title this article "Ita-Sha FAIL". Anyway, this is a painful story of a painful Ita-Sha, which slipped and crashed on a snowy road.

Read on for detail.

Our majesty's automobile has totally crashed - Great Chronicle of Great Galactic Expanding Empire(Episode of BLACKEye Empire)

According to the owner's blog, the accident happened on Dec. 31, 2009 at a downhill of Route 482. When the driver braked to reduce its speed on icy road, he lost control of the vehicle and it went straight down to a river along the road.

The site.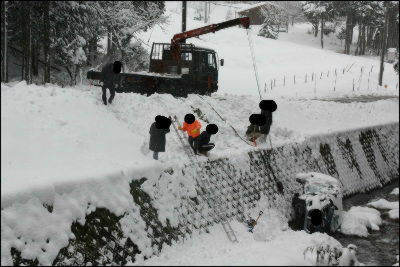 The owner showing his feeling of great despair.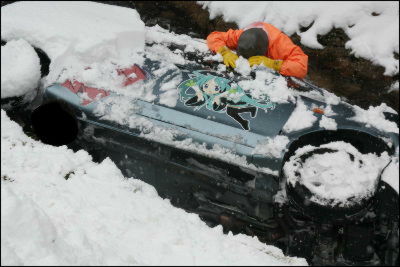 Trying to winch up the car.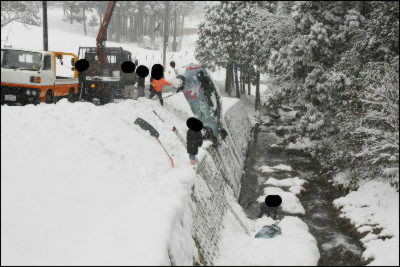 The car is themed on Lucky★Star.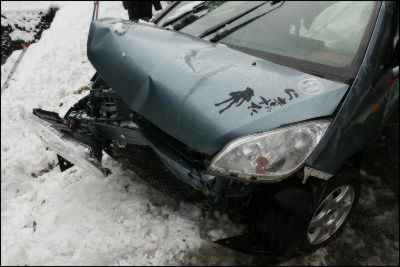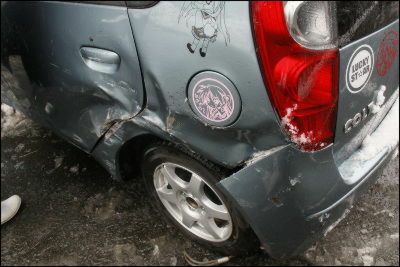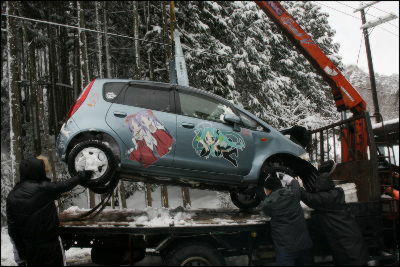 Thanks to spreading otaku population, police officers showed great sympathy to the owner by asking him "It's Miku(the vocaloid), isn't it?", which resulted in the owner correcting that "It's Kagamikku" in fact.

Related Post:
The exhibition of "Itasha" held at Comiket place - GIGAZINE

Fancy owning an Itasha? How about a cute and tiny Itasha Plastic Model? - GIGAZINE

Ita-Sha Exhibition held at Tokushima Machi★Asobi festival Vol.1 - GIGAZINE

Ita-Sha Exhibition held at Tokushima Machi★Asobi festival Vol.2 - GIGAZINE

Ita-Sha Exhibition held at Tokushima Machi★Asobi festival Vol.3 - GIGAZINE
in Note, Posted by darkhorse_log