New Features of Next-Gen NDS Disclosed by Nintendo's CEO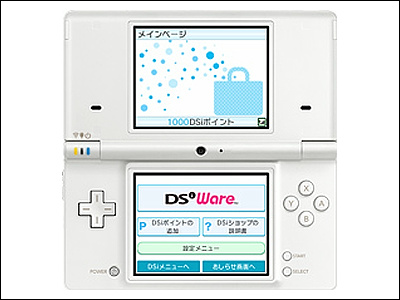 (This article was originally posted in Japanese at 14:01 Jan. 06, 2009)

Since the rumour came out that Nvidia won contract with Nintendo last year, there's been speculations on whether Nintendo is to use Nvidia's existing Tegra processor or CorTex A9-based next-gen Tegra processor for their next DS.

Nintendo's CEO Satoru Iwata recently revealed some new features for the next-gen DS in a newspaper interview, which might give you some further clues on what the new console will be like.

Read on for details.
(Japanese)asahi.com (Asahi Shimbun): DS Expanding Hot Spots, "Wii sales will be re-boosted" confirms Nintendo CEO

In an interview held at Kyoto by Asahi Shimbun on January 5, president and CEO of Nintendo Satoru Iwata disclosed their intention to expand the "Nintendo Zone" (wireless LAN service that offers exclusive content to each area and demos of upcoming and currently available DS games) launched last year in collaboration with McDonald's Japan, to other restaurant chains. No name was mentioned but he confirmed they are in negotiations with several companies.

On the other hand, he reaffirmed that unlike iPhones and other smartphones that might be potential competitions as portable game console, Nintendo DS will not use mobile network for Internet connection since the billing system will be too great a disadvantage.

On the next-gen DS, Iwata said "High-definition image display and sensor to interpret the player's motion will be essential", though it was not made clear whether the motion sensor will be something like Wii remote or iPhone/iPod Touch that sense the device's movement, or something akin to Microsoft's Project Natal that capture the player's gesture using a camera. He also noted that DS made record-setting sales last year in the U.S., but no hint was dropped for the release date of next-gen DS.

High-definition display combined with motion sensor will naturally require a powerful processor, to reflect the player's movement in real time on the game with high-res graphics output.

Thus it does seem likely that the next-gen DS will run on next-gen Tegra, or other high-performance processors like Imagination Technologies' GPU PowerVR SGX543 which is said to be major candidate for next-gen PSP. In any case, let's hope the power consumption of high-performance chips won't affect the console's battery life too drastically, as it will be crucial for portable consoles.

As for Wii, Iwata admitted the sales of the console was struggling world-wide in the first half of 2009, but they made a recovery later in the year and recorded the highest Christmas sales in past three years for the U.S. and Japan market, thanks to the release of new titles including New Super Mario Bros. Wii. "To maintain the boom, it is vital to keep releasing marketable titles", Iwata said.

According to Iwata, a new software that use a pulse-reading Wii remote will be announced in July, to be released as soon as possible. Sequel to the popular Legend of Zelda series will also come out by the end of October.

Related Posts:
Confirmed: New Nintendo DSi images unveiled, coming with 4.2" display - GIGAZINE

Rumor of Nintendo releasing New Nintendo DS in a year with larger LCD - GIGAZINE

Nintendo to start Free Video Service for Wii, also downloadable to Nintendo DS - GIGAZINE