Special Preview Event of Oncoming "Tales of Symphonia" Anime Sequel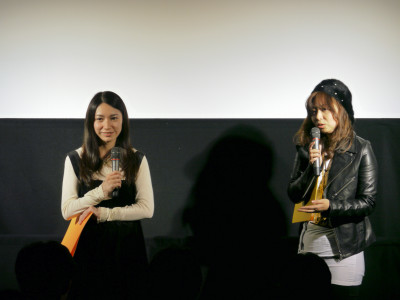 (This article was originally posted in Japanese at 10:00 Dec. 17, 2009)

Tales of Symphonia published in 2003 is one of the most successful title to date in the Tales RPG series. Popularity of the characters were especially great in this title, and an anime adaption was released as four-volume OVAs in 2006. The anime Tales of Symphonia THE ANIMATION covered the Sylvarant section of the game, ending with the party's first visit to Tethe'alla.

A sequel is finally to come out in Spring 2010 as Tales of Symphonia THE ANIMATION: Tethe'alla Section, picking up where the first four episodes left. Special screenings of the first episode in "Tethe'alla" are currently held at two movie theatres, Theatre Dia, Ikebukuro and Theatre Umeda, Osaka.

The screenings at Ikebukuro in particular are hosted by cast and crew members each night. We got a chance to attend one on December 16, and the presenters of the night were voice actress Akemi Okamura of Sheena and Hoko Kuwashima of Presea. Here's our coverage!

Read on for details and pics.
Theatre Dia, Ikebukuro.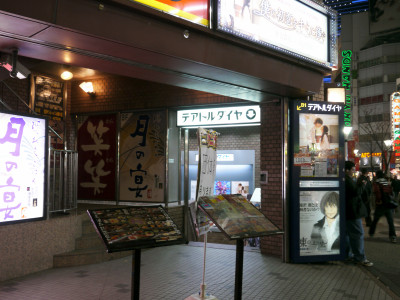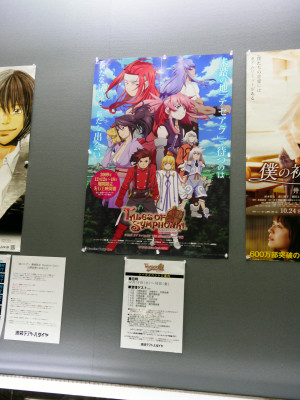 The screening events are held every night until December 18.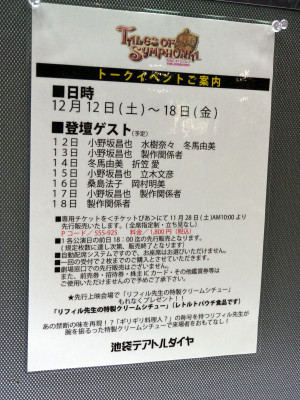 Inside the theatre. All tickets are sold out for the entire week, and some enthusiastic fans are attending every night.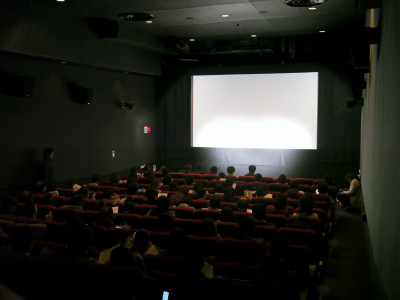 Producer Matsunaga of Frontier Works hosted the event.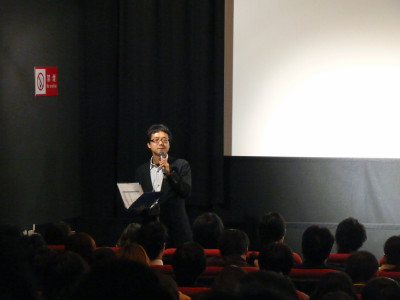 Guest presenters this night were Hoko Kuwashima(left) and Akemi Okamura(right).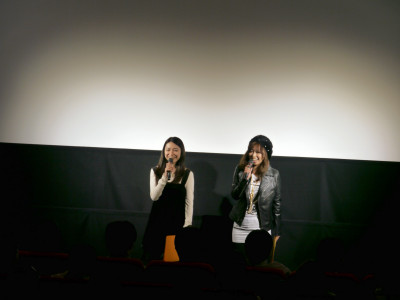 "Presea doesn't have much lines in the first episode..." lamented Kuwashima and "Sorry I'm not Onosaka", apologised Okamura, referring to Masaya Onosaka who voiced the popular character Zelos Wilder. According to Okamura, Shiina will be dressed extravagantly in the OVA's special feature. The witty exchange went on for about 15 minutes.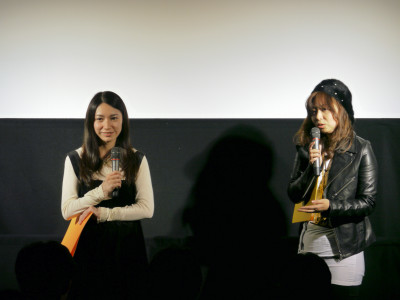 Following the talk, special programme Sylvarant Section in 12'56" was screened, summarising the previous four OVAs in about 13 minutes.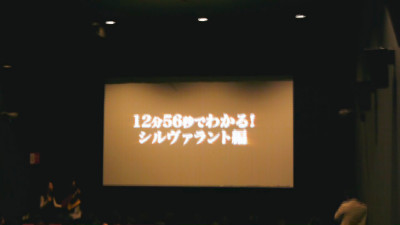 With live commentary by the voice actresses. "Doesn't he look evil?" "Colette-chan is sooo cute!" and so on. This might indeed make the screenings interesting even for repeaters.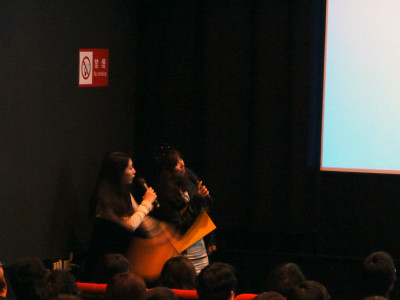 Since Kuwashima's birthday was five days ago on December 11, a surprise bouquet was presented to her.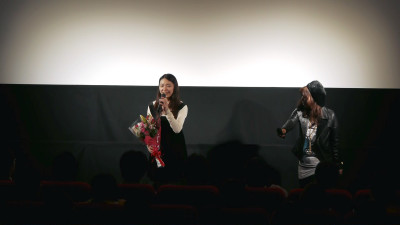 Screening of the first episode (40min.) of Tethe'alla Section followed.

Pamphlet and stuff were on sale at the theatre.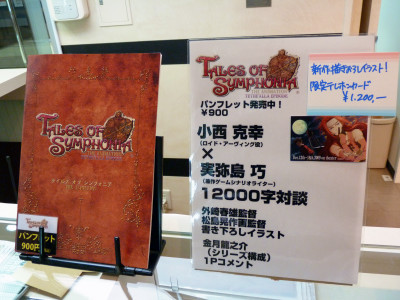 Theme songs album "Sylvarant Songs" feature vocal songs from the first four OVAs.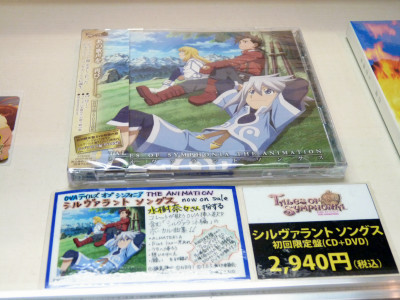 Nana Mizuki's single "Mugen" includes Tenku no Canary, opeing theme for Tethe'alla Section.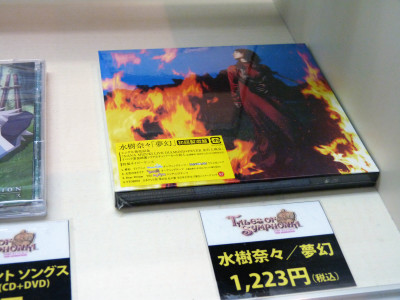 There were character panels displayed at the lobby.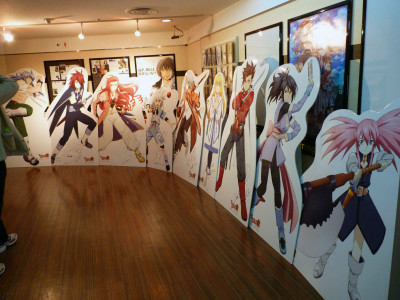 Each character with autograph of the voice actor/actress.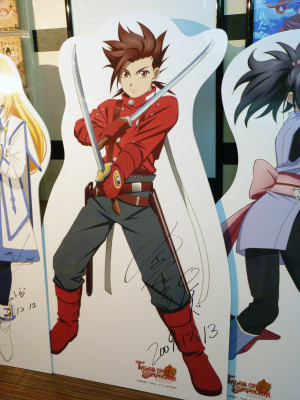 Protagonist Lloyd Irving, autographed by Katsuyuki Konishi.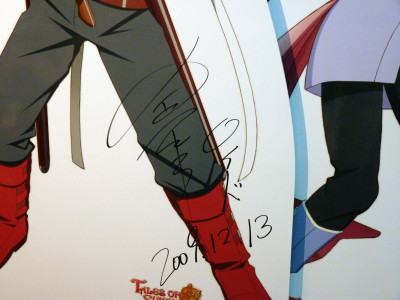 Colette Brunel.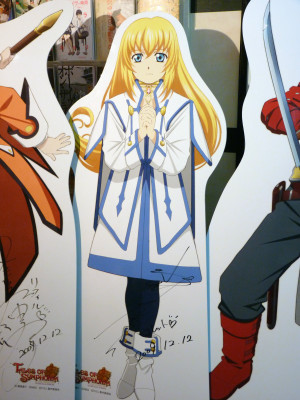 Autographed by Nana Mizuki.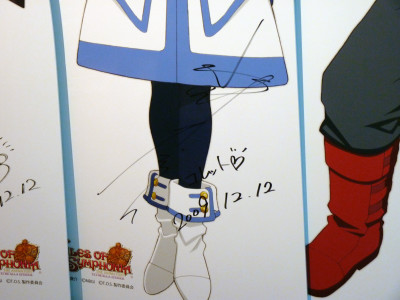 Refill Sage(Raine Sage), Yumi Toma.


Genis Sage.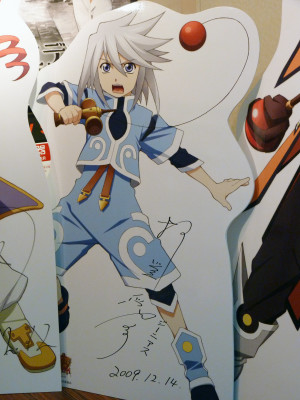 Voiced by Ai Orikasa.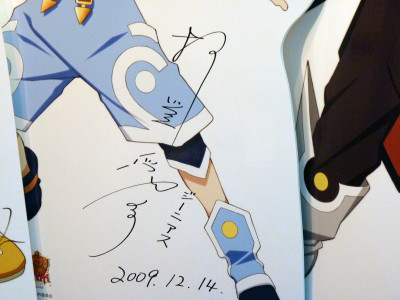 Zelos Wilder.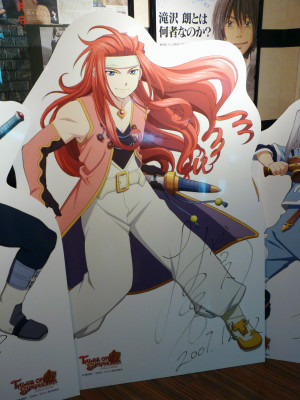 Masaya Onosaka's autograph.


Kratos Aurion.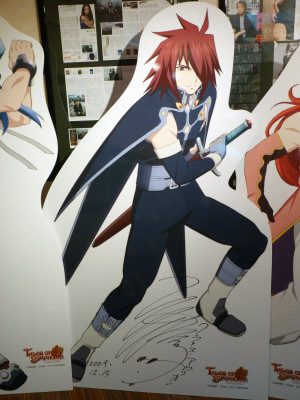 Fumihiko Tachiki's autograph has his beard and glasses.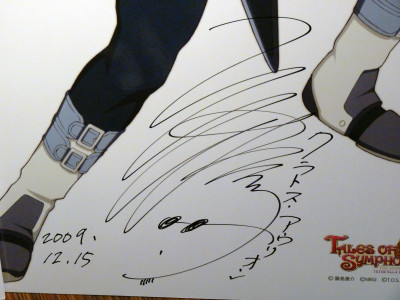 Regal Bryant, Presea Combatir and Sheena Fujibayashi's panels were without autographs at first.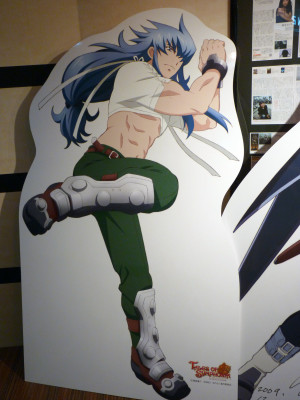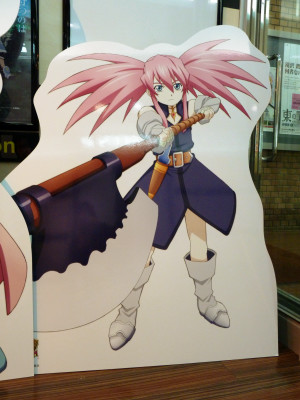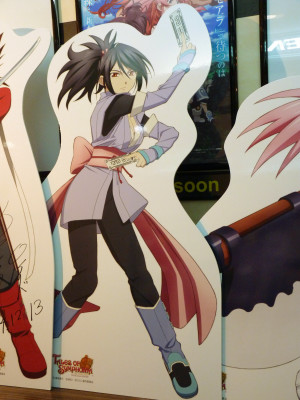 But Presea and Sheena were autographed when we checked again after the screening, since their voice actresses were the guests of the night.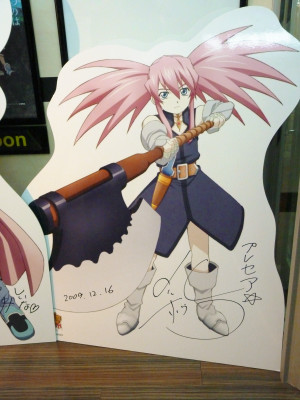 Hoko Kuwashima's autograph.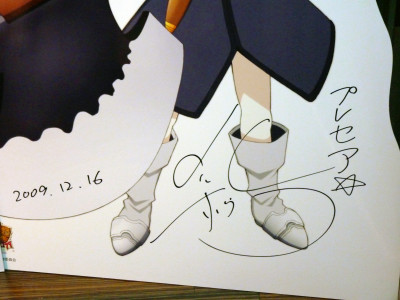 Sheena.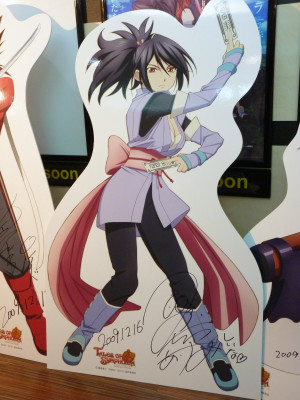 Akemi Okamura's autograph.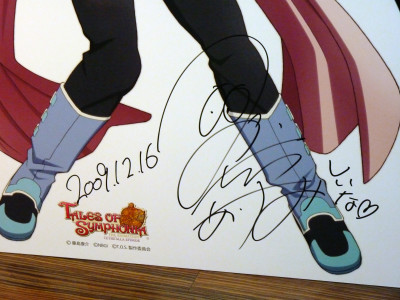 There was a questionnaire taken at the theatre.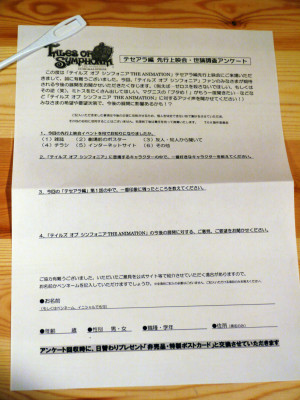 Vacuum-packed chowder "Refill Sensei no Tokusei Cream Stew" (Master Raine's Special Cream Stew) was handed out to the audience.


Though Raine is known for her chaotic culinary skills, this dish was cooked under the supervision of Regal so there's no need to worry.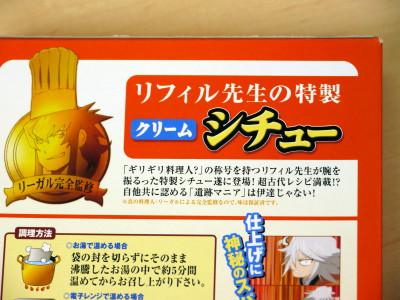 But the cooking process shown in the bottom right might make you a bit sceptical...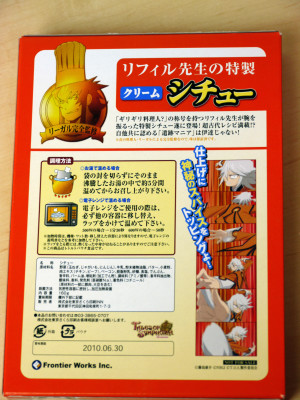 Since the anime is produced by ufotable, there's an exhibit at ufotable cafe.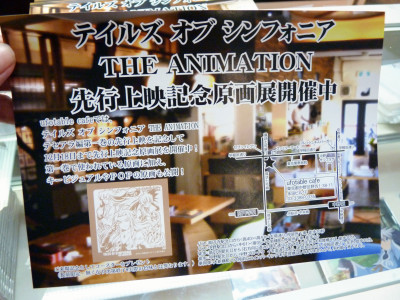 Related Posts:
Opening Date of "Tales of Vesperia" announced, and a Teaser Trailer came out - GIGAZINE

"Tales of Vesperia" Mugs On Sale at Lotteria - GIGAZINE

"Sgt. Frog" RPG by Developers of the "Tales" Series Unveiled - GIGAZINE

"Macross Frontier The Movie" Premiere with the Director, the Cast and an Incredibly Butch Ranka Lee - GIGAZINE