"Shape Hand" could be a new Master-Slave Control Interface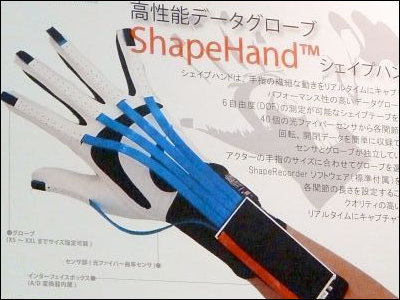 (This article was originally posted in Japanese at 20:41 Dec. 17, 2009.)

This good old Nintendo Power Glove-like device is "ShapeHand", a latest motion-capture device for your fingers and palm brought to SIGGRAPH ASIA 2009 by Shinkawa Denki.

Read on for detail.

It surely adds your hand a cyberpunk touch.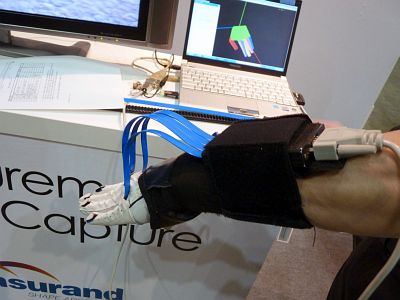 40 optical fiber sensors can capture any motions in 3D.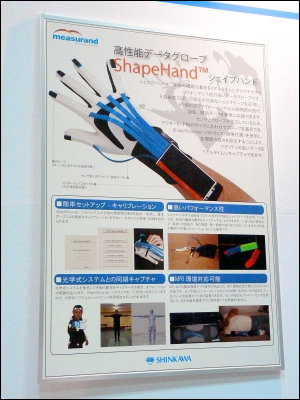 Gloves and sensors are separable.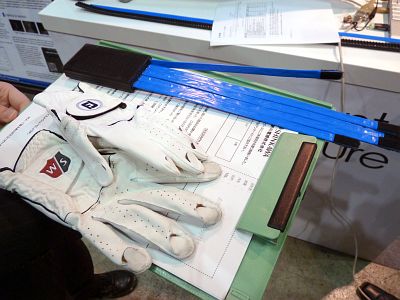 Inside the laminated flat cables are special optical fibers which can measure their bend by measuring lights going through them.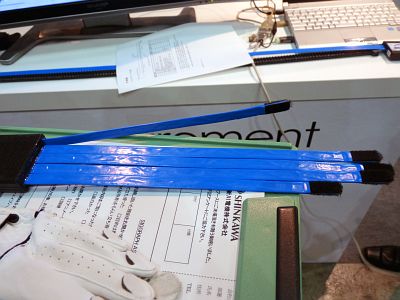 These sensors were attached to gloves by Velcro tape.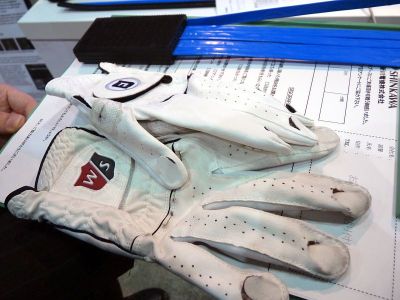 Connects to computers like this. You need a few minutes to do some calibration.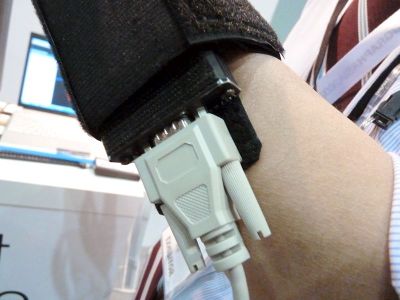 Watch its quickness and smoothness on capturing. Not only up and down movement, Shape Hand can capture fingers' twisting and opening.


Further descriptions and more videos can be seen at their official site.

Shinkawa Denki Co, Ltd. MEASURAND Products Data Glove
http://www.shinkawa.co.jp/shape/shapehand.html

Related Post:
SIGGRAPH ASIA 2009: Table Of Contents - GIGAZINE

Minority Report Coming Real with Gesture Remote Controller: CEATEC JAPAN 2009 - GIGAZINE

Gesture Remote Control with Virtual Switch on the Screen: CEATEC JAPAN 2009 - GIGAZINE

The television to deliver "sense of touch " in NHK Tech Lab Public viewing 2009 - GIGAZINE