"OptiNum Color", the Non-contact 3D Scanner is accurate and totally portable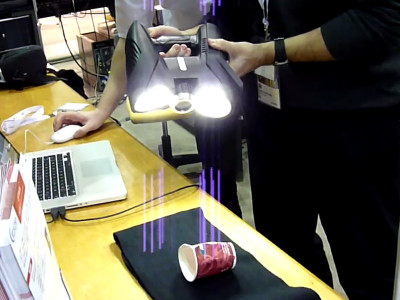 (This article was originally posted in Japanese at 13:47 Dec. 17, 2009.)

3D scanner needs larger equipment than 2D, for you have to scan width, height and depth at the same time.

French manufacturer Noomeo's "OptiNum Color" is a 3D scanner to overcome disadvantage of existing 3D scanner. Not only accurate, it's as light as 2kg(about 4 lbs.). Japanese distributor Crescent had a working demo at their booth in SIGGRAPH ASIA 2009 so we filmed how they work.

Read on for detail.

Here's the scanning demo
"OptiNum Color" 3D scanner is Accurate and Portable 1/2


Collapsed, paper cup becomes a complex polygon, but OptiNum Color can scan its figure properly.
"OptiNum Color" 3D scanner is Accurate and Portable 2/2


The OptiNum Color Scanner.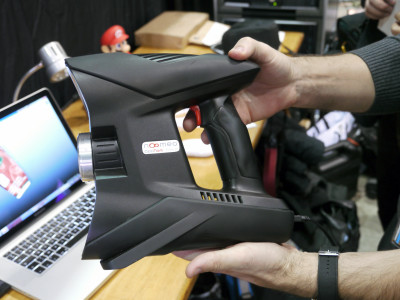 It looks just like weapons in Halo or something.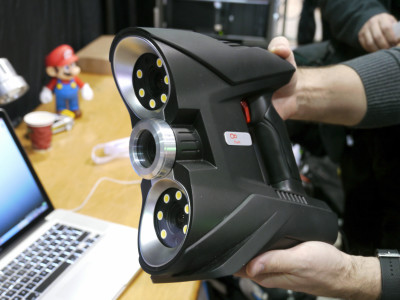 The concept; "3D made easy"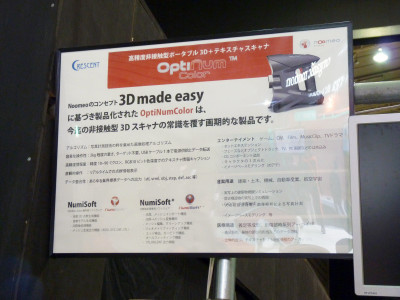 The scanned image is converted to 3D data rapidly.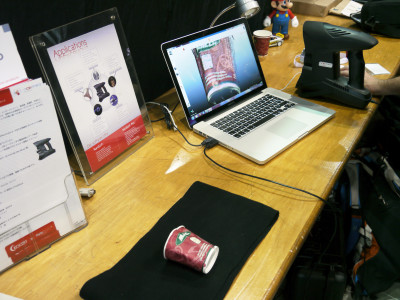 Ordinary 3D scanner needs to rotate the object. But OptiNum Color enables us to scan objects without touching it. Seems good for scanning sculptures on historical buildings.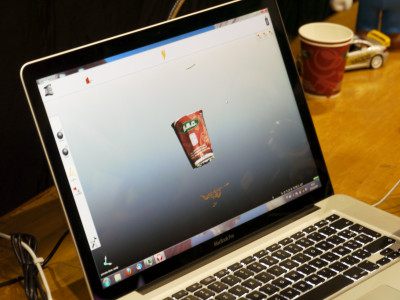 Both softwares and hardwares are under development fore perfection.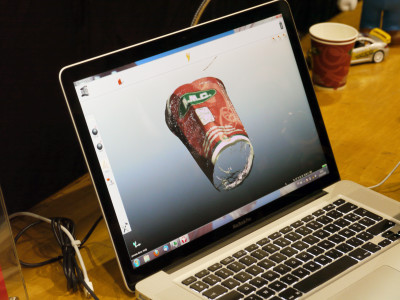 You can hold it with one hand.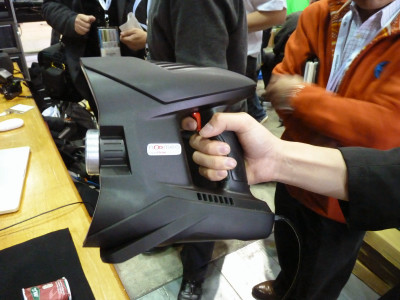 But it's recommended to operate with both hands for more stable scan.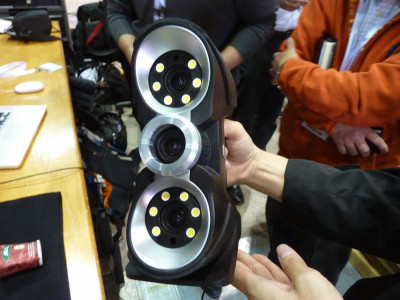 Related Post:
SIGGRAPH ASIA 2009: Table Of Contents - GIGAZINE

Sony's Single-Lens 3D Camcoder and 3D Television: CEATEC JAPAN 2009 - GIGAZINE

Truly realistic "Integral 3D Television" in NHK Tech Lab Public viewing 2009 - GIGAZINE

Photo Imaging Expo 2009: "Fine Pix Real3D" the world's first 3D shooting camera - GIGAZINE

Hitachi's Full Parallax 3D Display: CEATEC JAPAN 2009 - GIGAZINE